Ripple XRP Surges 8% to Become Second-Largest Cryptocurrency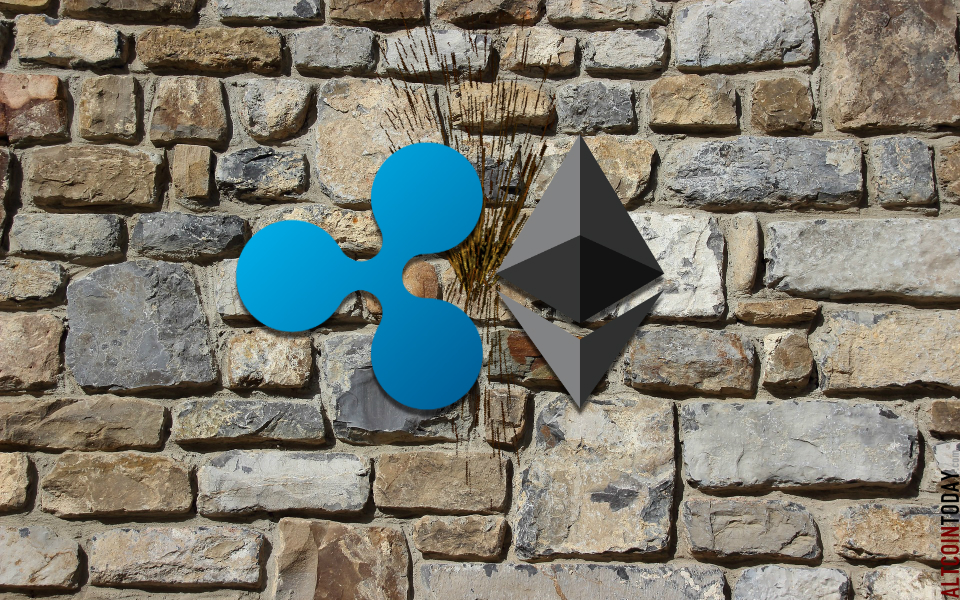 XRP is now the second most valuable coin in the world after surging eight percent in the last 24 hours pushing its market capitalization to $24.291 billion. Trading at 61 cents at the time of press, XRP is now $200 million more valuable than Ethereum which is the now the third most valuable coin in the world with a market cap of $24.09 billion.

The XRP-ETH flap was technically inevitable. Notice that for the better part of last week, the increasing market cap of XRP lead to a temporary flip. But this time round, it seems as if the market is determined to push the overall valuation of Ethereum to Third after holding this coveted position for more than three years since inception. The genesis of this flap originates from the events of week ending Sep 23 when prices of XRP rallied from 25 cents to 80 cents in a span of three days from Sep 21 to Sep 23. Though the market did slow down, correcting back to 55 cents mid last week before racing back to current valuation, the market is generally expectants.
Citing Ripple's market solving properties, Nigel Green the CEO of Dubai based deVere Group said it will be inevitable for XRP to hit $1 by the of the year. His firm manages over $10 billion in crypto assets with more than 30, 000 customers across the world. According to Green, Ripple has cleverly positioned themselves in the center of Global remittance and inflow and by using Ripple solutions, companies are set to benefit.
 He strongly believes that Cryptocurrencies are "the future of money" and XRP is proving to be "the most useful cryptocurrencies for businesses, organizations, and individuals".
Green was quoted by Forbes saying:
"Cryptocurrencies are the future of money and, clearly, XRP is proving to be one of the most useful cryptocurrencies for businesses, organizations, and individuals. The use of XRP is set to increase, and naturally, this will positively impact its price. I think it is likely that we'll see it hit the $1.00 price level before year-end. It could even be double this in 12 months' time as XRP adoption and usage soars."
With launch of xRapid, the value of XRP is surely set to rise going forward cementing XRP as the second most valuable coin in the world especially if there is no activity from Ethereum.