Ripple CEO Brad Fireback with Action – RippleNet Hit 200 Customers Globally, SendFriend Confirmed Partnership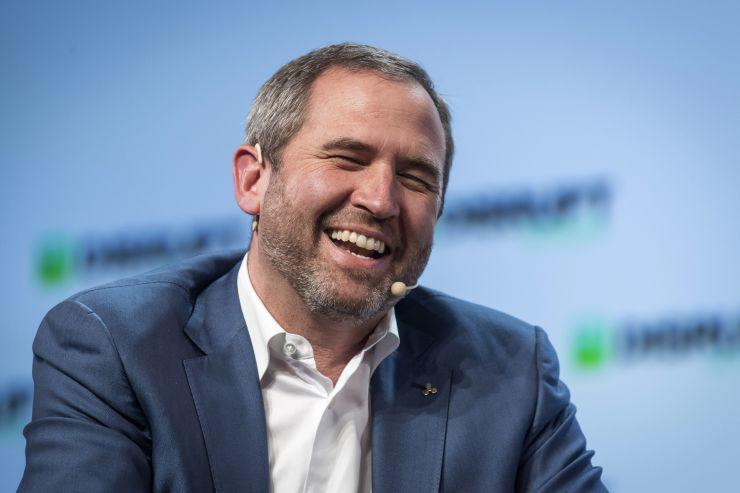 San Fransico based Ripple with its underlying products have been an exciting name in 2018. In fact, the CEO, Brand Garlinghouse remarked the firm has already reached out to 200 global customers in last year.
The announcement shared on official Twitter account of Ripple states as follows;
200+ financial institutions are leveraging RippleNet to make international payments faster, lower cost and more transparent.
13 Fintech Firms Singed Up for RippleNet – SendFriend Confirmed Partnership 
According to the blog post, there is 13 financial companies that have already signed up for Ripple's payment technology, RippleNet. These companies involve 'Euro Exim Bank, JNFX, SendFriend, Transpaygo, FTCS, Ahli Bank of Kuwait, BFC, ConnectPay, Bahrain, WorldCom Finance, Pontual/USEND, Olympia Trust Company, and Rendimento.
Remarking the official blog post, Brad Garlinghouse recalled how few critics talked against Ripple's technology adoption across financial institutions. Counting the bank names who are employing RippleNet, Brad bet on 'the better experience at a lower cost by using the digital asset in payment system'. He says;
Last year some notable critics said financial institutions would never use a digital asset in their payment flows. As I said then, if it offers their customers a better experience at a lower cost, they will – and they are! https://t.co/ZX3RDotmhQ

— Brad Garlinghouse (@bgarlinghouse) January 8, 2019
Moreover, SendFriend which is also in talks with ripple for a quite long has embraced Ripple's fastest settlement system. In an official note, David Lighton, founder of SendFriend said that the partnership with Ripple will enable their customers to experience 'next-generation, blockchain payment solutions with XRP to encourage efficiency and liquidity in remittance system. As such, it has emphasized how old payment system can be turned out efficient using Ripple's technology.
The existing correspondent banking system is slow, inefficient and costly. We are excited to partner with @Ripple to solve these problems—to offer our customers a cheaper and faster way to send money to the Philippines. https://t.co/NWQ3LbyjlJ

— SendFriend (@sendfriendinc) January 8, 2019
Brad Predicted Major Banks Will Use Ripple's Technology – Delivered on His Commitment 
Back in June 2018, Brad while discussing at the CNBC's Money 20/20 Europe fintech conference in Amsterdam, Netherland, discussed his prediction. He told CNBC that
"I've publicly stated that by the end of this year I have every confidence that major banks will use xRapid as a liquidity tool," adding; "You know, by the end of next year, I would certainly hope that we would see you know in the order of… dozens."
Furthermore, RippleNet at present is part of more than 40 countries across six continents. The official statement further mentioned;
"In 2018, nearly 100 financial institutions joined RippleNet, and we're now signing two—sometimes three—new customers per week. We also saw a 350 percent increase last year in customers sending live payments, and we're beginning to see more customers flip the switch and leverage XRP for on-demand liquidity,"
Are Ripple and XRP the same?
Often people delve into a kind of confusion between Ripple and XRP. Since report indicates Ripple's 60 percent stake on XRP, enthusiasts often called Ripple as XRP and vice-versa. Nevertheless, in early October 2018, Ripple clarified the difference. It says Ripple is a private company whereas XRP is a native digital currency token of Ripple, known as XRP ledger. It remarked that;
Of the 100 billion XRP tokens in existence, Ripple owns 60 percent
Last year Ripple's digital token, 'XRP' has outperformed, in fact, it surpassed the second largest cryptocurrency of the market, Ethereum. For quite long, XRP sits comfortably as the second largest virtual currency on the chart of coinmarketcap. However, it has recently slipped down to its old position and now spotted in third place with a total market cap $14,830,875,798.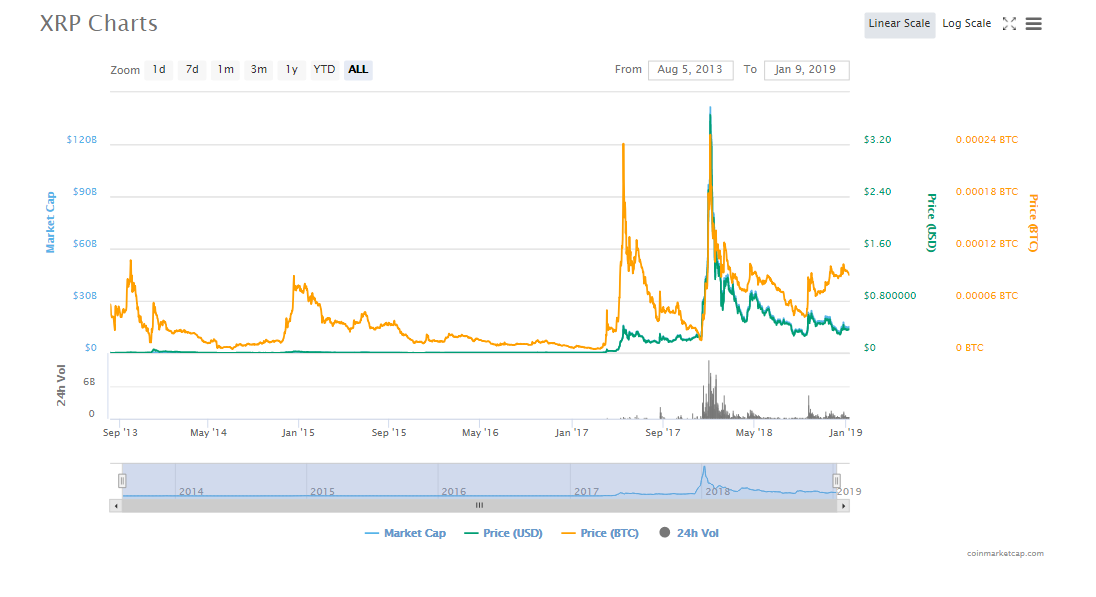 Furthermore, when XRP upsurged in the year 2018, Ripple also counts the company's total value as $20 billion. Since the value of XRP increased, so does the value of Ripple. Brad further adds that;
"People got really excited about the potential of a new platform and the hype got ahead of the reality. That unequivocally has happened in this space,", continuing "There's religious fervor around all of them — some people seem to think these are the crusades and this is a holy war is being fought."
XRP as the digital currency is specifically helping companies increase the liquidity on-demand for payment transactions. Nonetheless, the company noted few major names that aim to leverage XRP on their platform, it includes, SendFriend, JNFX, Transpaygo, Euro Exim Bank and FTCS. By leveraging XRP, banks can avoid the delays and excess cost involved in cross-border payments.
So readers, what do you think about the liquidity XRP in the future? Do you think there would be even more banks and fintech firms consider XRP and Ripple's technology? Let us know your thoughts