RippleNet Member Finablr Teams Up with Samsung Electronics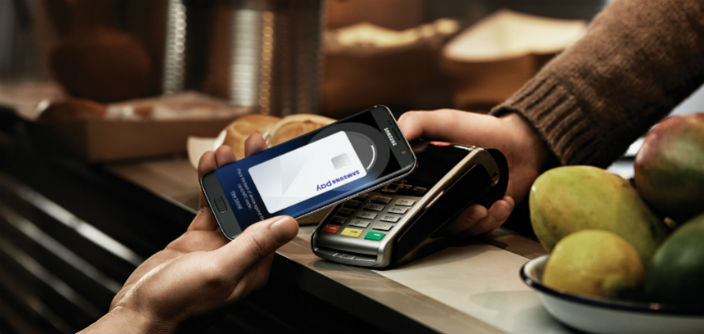 Two companies, Samsung Pay and RippleNet member Finablr signed a new partnership deal, intending to integrate the new feature, Money Transfer to the Samsung Pay mobile App. 
Back in December last year, Finablr partnered with Ripple and reportedly serves its RippleNet cross-border services to over 25 million people in 170 counties worldwide. 
Samsung Electronics America with Finablr will offer seamless and secure cross-border payment services to 47 countries by integrating the Money Transfer feature in its Samsung pay application. Following the partnership, Sang W.Ahn, Vice President& Division Head, Content & Services at Samsung Electronics America said; 
"Our consumers are global and have friends and family around the world. Samsung is excited to enable users to send money from the US to the rest of the world by making it simple, secure and transparent." 
It's worth noting that the Samsung hasn't specifically mentioned XRP in its release, however, Finablr's partnership will enable the giant to use Ripple's backed services indirectly. In addition, the new Money Transfer service is powered by Travelex, a firm which is a part of the Finablr group. Mr. Ahn further thinks that the Money Transfer will facilitate Samsung Pay to offer more convenient financial solutions to its users. 
Echoing a similar concern, CEO of Finablr, Promoth Manghat elaborates that the new service will enable the firm to server innovative payment services to consumers across the world. On the other side, Samsung's connection to the blockchain industry is quite older, in fact, the giant has been working to attract crypto enthusiasts by integrating crypto-blockchain services in its new devices. 
The Daily Hodl mentioned the following official statement of Samsung's partnership with Ripple partner Finablr; 
"Samsung Pay users in the U.S. can use their existing eligible pre-registered debit or credit cards in Samsung Pay to safely and securely send money in most major currencies to their recipients via Finablr's global network. 
The service leverages Finablr's global reach and distribution capabilities, providing a wide choice of payout options tailored to the preferences of the recipient – from bank deposits to cash available for pick up."
Image Source – Samsung