Ripple's Chris Larsen with Fintech Entrepreneurs, VCs Launches New Alliance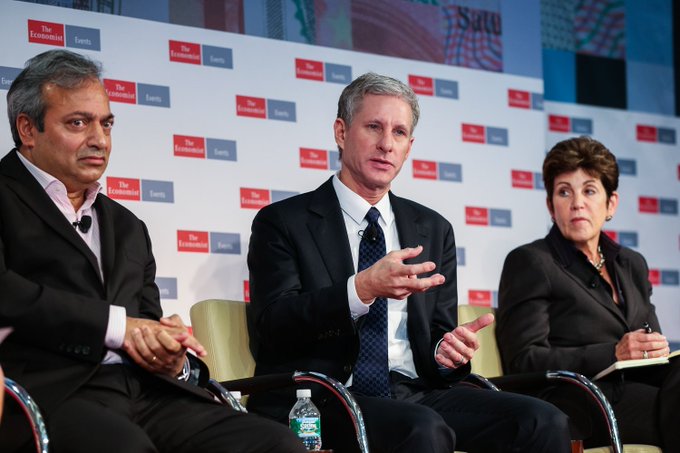 Announced on October 29, 2019, Ripple's Executive Chairman, Chris Larsen and other top entrepreneurs, VCs formed a new initiative, called "The Alliance for Innovative Regulation (AIR). 
The initiative is established to help regulators understand and embrace innovative technologies. AIR is backed by Ripple's co-founder Chris Larsen who was recently named as one of the richest persons in the USA by Forbes media. 
The Alliance was launched by Job Ann Barefoot, former Deputy Comptroller of the Currency and David Ehrich, co-founder of fintech credit card startup Petal. An official press release also named Thomas Curry, former Comptroller of the Currency and partner at Nutter, McClennen & Fist as its board of directors. However, founding members of the AIR's funding collaborative includes; 
Fintech entrepreneurs; 
Chris Larsen, Ripple
Raul Vazquez, Oportun
Colin Walsh, Varo Money
Shamir Karkal, Sila
Josh Reich, Simple
VC funders are; 
Arjan Schütte, Core Innovation Capital
Dan Kimerling, Deciens Capital
John Beccia, FS Vector
Jeremiah Buckley, Buckley LLP
The key vision behind this Alliance is to encourage the regulators to integrate innovative technologies as it is connecting fintech players, financial institutions, and regulatory agencies at one spot. In addition, the official release reads that the alliance runs on an aim; "modernizing the financial regulatory system". 
Notably, Chris Larsen alongside Ripple CEO Brad Garlinghouse had issued an open letter addressing the US regulators and requesting positive crypto-blockchain regulators that will encourage companies which are already working in this spectrum. Besides, the company itself is seeking to work closely with policymakers by hiring the legal experts and becoming part of Blockchain Associations. In fact, it has opened a new office in Washington, D.C. to strengthen its legal effort for the crypto-blockchain industry. 
On AIR's effort, Chris Larsen, executive chairman of Ripple's Board of Directors said that; 
"The goal is to create new models of collaboration between a complex network of regulatory agencies, and between regulators and industry; 
Image Source – Twitter @chrislarsensf