Ripple's Co-Founder Jed McCaleb Has Sold 1.2 Billion XRP In 2020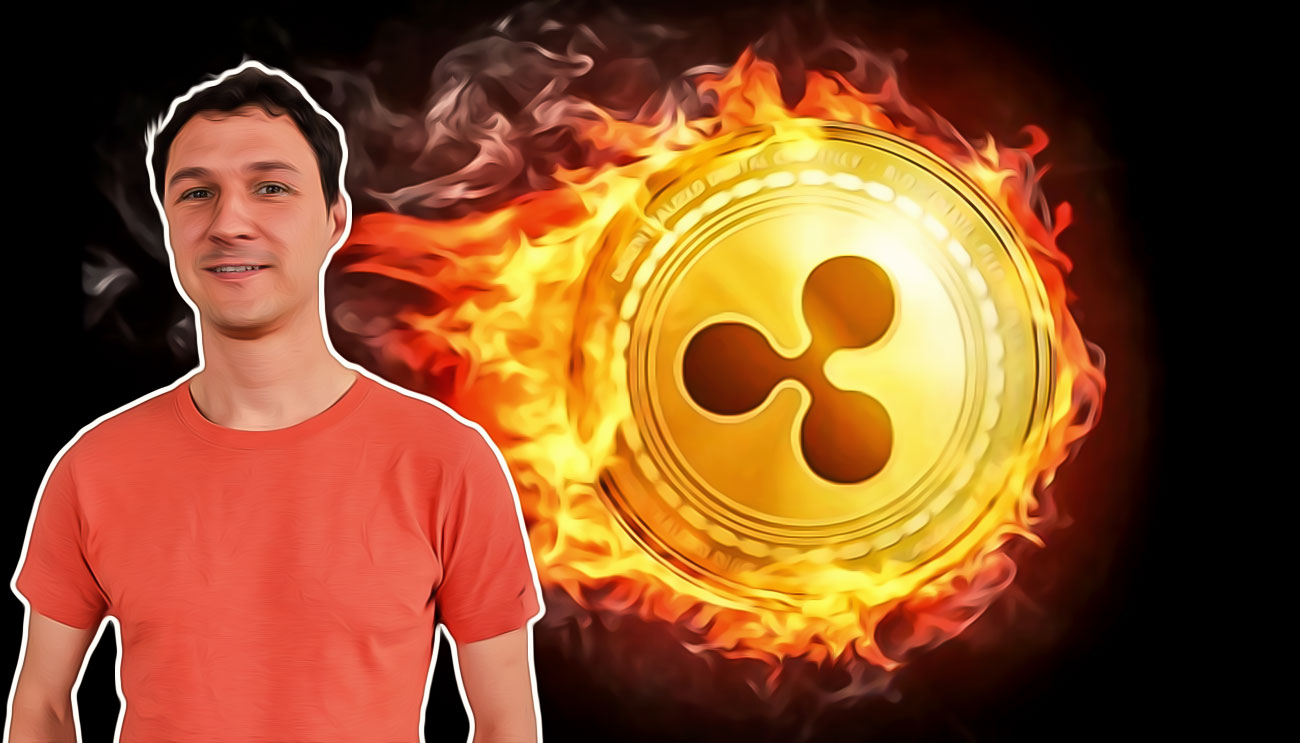 Jed McCaleb, the Co-Founder of the San Francisco-based blockchain payments firm Ripple, seems to have remained active in selling his XRP holdings throughout the year 2020 as he sold a massive amount of XRP past year. Reportedly, Ripple's Co-Founder sold an amount of 1.2 billion in XRP tokens during the past year.
Over $400 Million Worth Of XRP Sold By McCaleb
Whale Alert, a blockchain analytics account has issued a new report in which it has provided its analysis of one of the most popular XRP whales out there. According to the report of Whale Alert, Jed McCaleb, who is considered as one of the richest personalities in crypto, has sold more than $400 million worth of XRP during the entire year of 2020. The sale included a total of 1.2 billion XRP.
🚨 🚨 🚨 We have updated our analysis of one of the most famous #XRP whales out there. You can read up on what is likely one of the most successful traders of 2020 in the article below!https://t.co/Czw3nP8bW9

— Whale Alert (@whale_alert) December 29, 2020
Reportedly, Ripple's Co-Founder sold his holdings at an average price rate of $0.34 per token. Moreover, this amount is only 27 percent of the total XRP stash of McCaleb. This stash is stored in a settlement account with Ripple Labs.
The interesting point to note here is that this amount of 1.2 billion XRP sold by McCaleb during the year 2020 is more than the amount he sold during the period between 2014 and 2019. During these five years, McCaleb sold an amount of nearly one billion. As per Whale Alert's data, the accumulative value of McCaleb's entire stash of XRP is approximately $1.2 billion.
Jed McCaleb was granted with an amount of 9.5 billion XRP as co-founders reward back in the year 2014 when he left the company.
Meanwhile, the native digital currency of Ripple is continuously trading in the bearish zone and is showing no signs of recovery at the moment. At the time of writing, the price value of XRP is standing at around $0.22 with a change rate of -2.26 percent in the last 24 hours.