Ripple's New Expansion Plans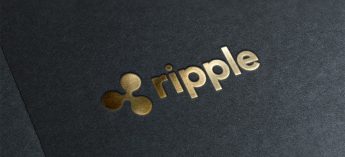 R3, a New York based software company, owned by a consortium of banks sued Ripple over cryptocurrency options. R3 has complained that Ripple had granted them an option to buy 5 billion XRP at a price of of $0.0085 in September 2016, but they have terminated the contract recently. The price of the cryptocurrency has shot up to more than $0.22 cents. The rise in the Ripple's XRP cryptocurrency is the alleged reason for the termination of the contract by Ripple.
The surge in the prices of the cryptocurrency shows the interest of the investors and adoption of its technology. As the interest in the Ripple's blockchain technology for banking transactions is growing, it is ready to spread its wings across continents.
Recently, Ripple welcomed China's academic leaders and central bank to its headquarters. The People Bank of China officials visited Ripple on their US Research delegation. Ripple's attempts to collaborate with the People's Bank of China for mass market adoption is great news for the Ripple investors.
Ripple is based in San Francisco, California. They have developed a payment and exchange network focusing on bank payments, digital exchange, and global payments. The entire banking industry today relies upon the Internet and online transfer of funds. However, it still takes more time to get the transfer done through the bank than physically taking the cash and flying to another part of the world. Ripple aims to change that.
China has a vast network when it comes to business and consumerism. Ripple's entry into the Chinese market can give the early adopters a distinct advantage. China aims to widen its footprint into the global trade market. Its growth in the e-commerce and the banking sector requires low transaction fees and a fast payment system. Ripple's services revolve around the bank to bank transfers.
China's Central Bank officials and Ripple executives are discussing the Ripple Consensus Ledger(RCL), the public blockchain platform. There is no official announcement yet, but the collaboration between these two entities is highly anticipated.
Besides China, Ripple also wants a foothold in India. It has unveiled its intentions by opening an office in the commercial capital of the country, Mumbai. When it comes to digital finance, India provides a huge market along with relatively cheap and innovative solutions. Indian government aims to transform its economy into a digital-first economy. With a rapid adoption of e-commerce services, digital wallets and country's aggressive demonetization attempts, there is a growing need to unify digital finance platforms with banks. Ripple's RCL can act as an active catalyst in the growth of India's digital economy.
Ripple's new office in Mumbai is set up in response to rapidly growing demand for frictionless payments. Currently, two Indian banks, Yes Bank and Axis Bank have started working with Ripple for the implementation of the blockchain technology into their payment systems.
"Ripple has become a hit in a short period as it can provide the solutions for the banks growing demands for faster fund transfer at low costs across the globe."