Ripple's Price shows 50% Increase after Overnight Rally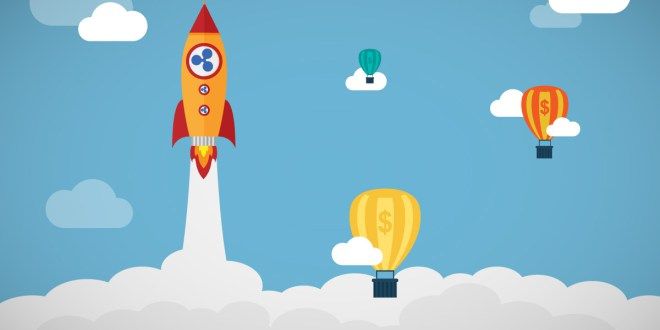 With the global crashing of crypto markets all the currencies decreased in their values. Bitcoin, Ethereum, and Ripple are most famous cryptocurrencies that showed a declining trend in the last week. This devaluation in the values of cryptocurrencies was due to the announcement of South Korean government to ban cryptocurrencies. Earlier, China had also imposed bans on the trading of cryptocurrencies. Ripple fell below $1 for the first time after 4th January. Here, it is pertinent to mention that Ripple had touched an all time high value of $3.80 on 4th January. This soaring in value had made it the second largest cryptocurrency of the world. The CoinMarketCap data shows that Ripple's market share reached $148 on that day.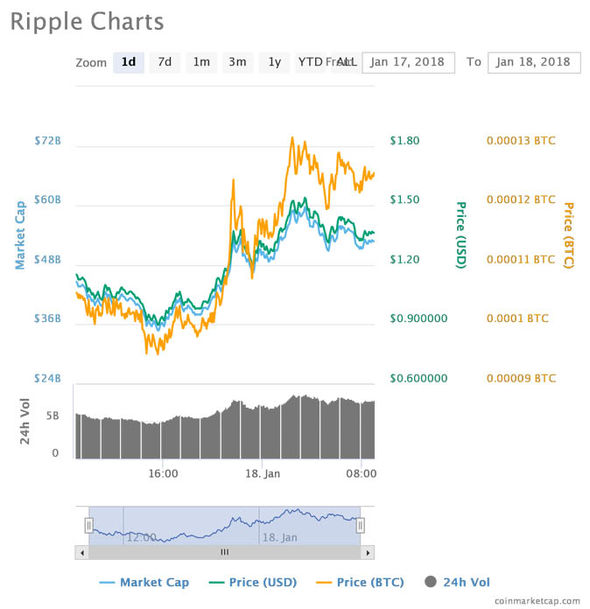 Ripple was trading at about $0.89 on Wednesday evening. Today, the currency touched $1.29 mark once again and is now trading at about $1.55 per coin. This shows an increase of almost 50% as compared to yesterday. Ripple had to suffer a loss of about $114 billion due to this market crash. This is because its market share plunged deep to almost $34 billion yesterday.
But, today Ripple has shown an increase of about $25 billion in its market cap. Here, it is worth mentioning that this surge in price has taken place within the 12 hours. The current trading is also showing $1.44 value per coin of the currency. During the last week, all the currencies showed a declining trend. But, crypto experts were hopeful that Ripple would regain its value because it is a lot different than other crypto currencies. One of the major difference is that Ripple is not only a currency but is a payment platform. Therefore, many large banks, payment companies, and financial institutions prefer to join its blockchain network.