Ripple's Q1 2023 Sales Report Shows Strong Growth in On-Chain Activity and XRP Market Performance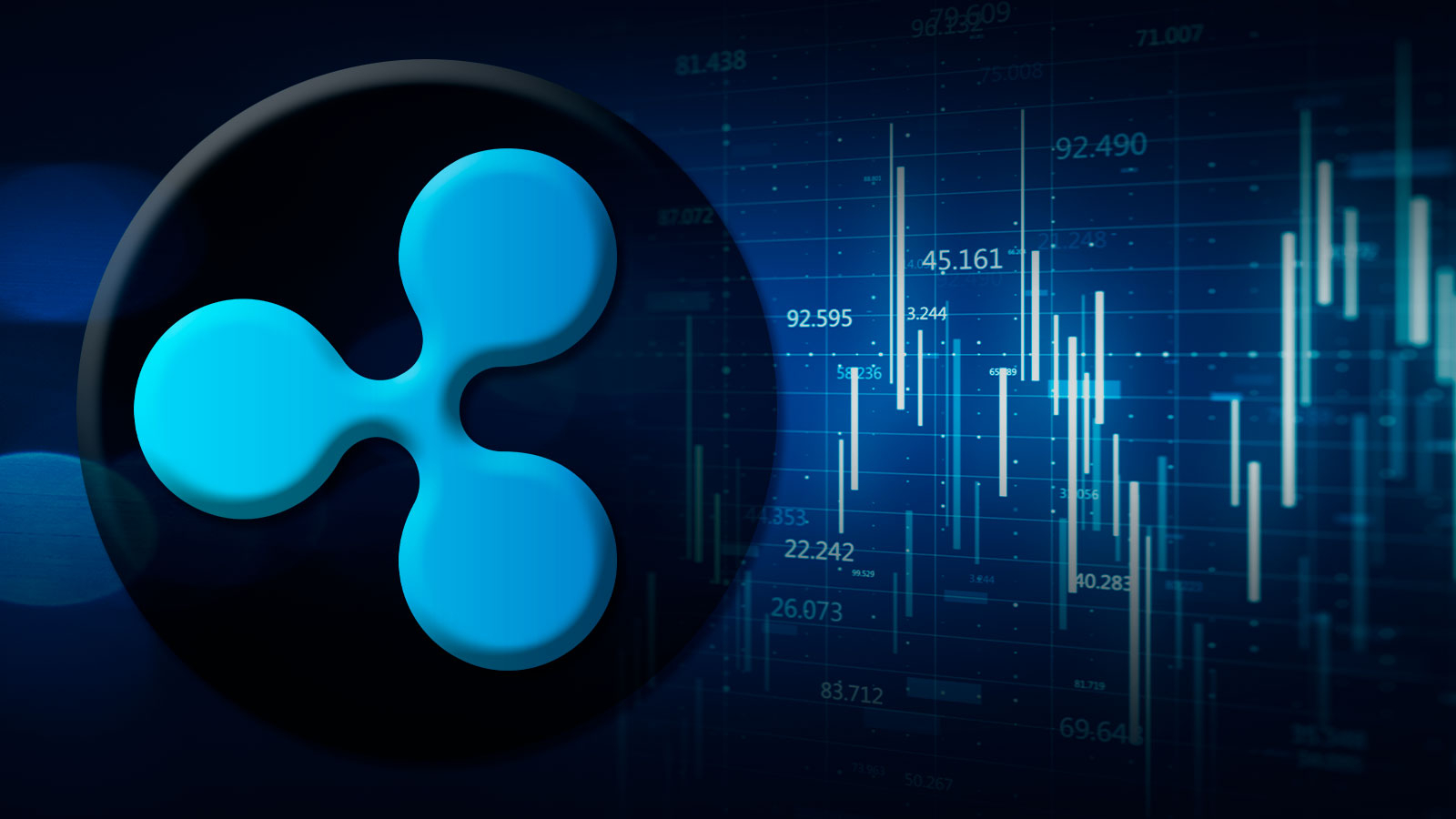 Ripple, recently announced that it has sold more than $361 million worth of XRP tokens in the first quarter of 2023. The blockchain company, reported a substantial surge in sales in Q1 2023, in comparison to the previous quarter's sales figure of $226.31 million.
Ripple's sales in Q1  were associated with its on-demand liquidity product, which facilitates customers to transfer money globally without requiring correspondent banking relationships.
Increased On-Chain Activity
According to the XRP Markets Report, on-chain activity on the XRP Ledger remained robust, with decentralized exchange volume surging by 34% from the fourth quarter of 2022 to $115 million. Sourcing XRP and Sales Volume Ripple said that it has been sourcing XRP from the open market to ensure sufficient supply for its growing on-demand liquidity business.
The company's total sales of XRP, net of purchases, ended the quarter at 0.44% of global XRP volume.
Long-term Holders Confident in XRP
The chart by Santiment demonstrates how a group of whales holding XRP coins ranging from one million to ten million units have been purchasing the dip since last week.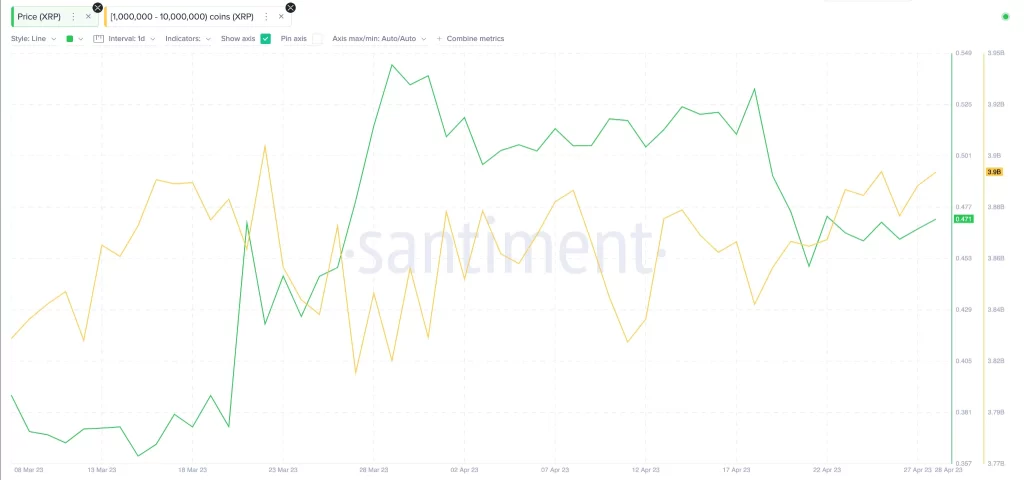 The blockchain company noted that on-chain data shows long-term holders of XRP are becoming increasingly confident in the token's price prospects. Currently, XRP is trading at $0.4699 with a trading volume of $1,653,696,603 in past 24-hours. Total marketcap for XRP is at around $24,326,350,247 with 2.47%  increase in its price from the previous day.
XRP has stayed above $0.40 for 30 consecutive trading days, demonstrating bullish momentum. Long-term holders are holding on to their XRP, while whales are buying the dip, suggesting that XRP's price could continue to rise heading into May.