Ripple's Swell Conference Promises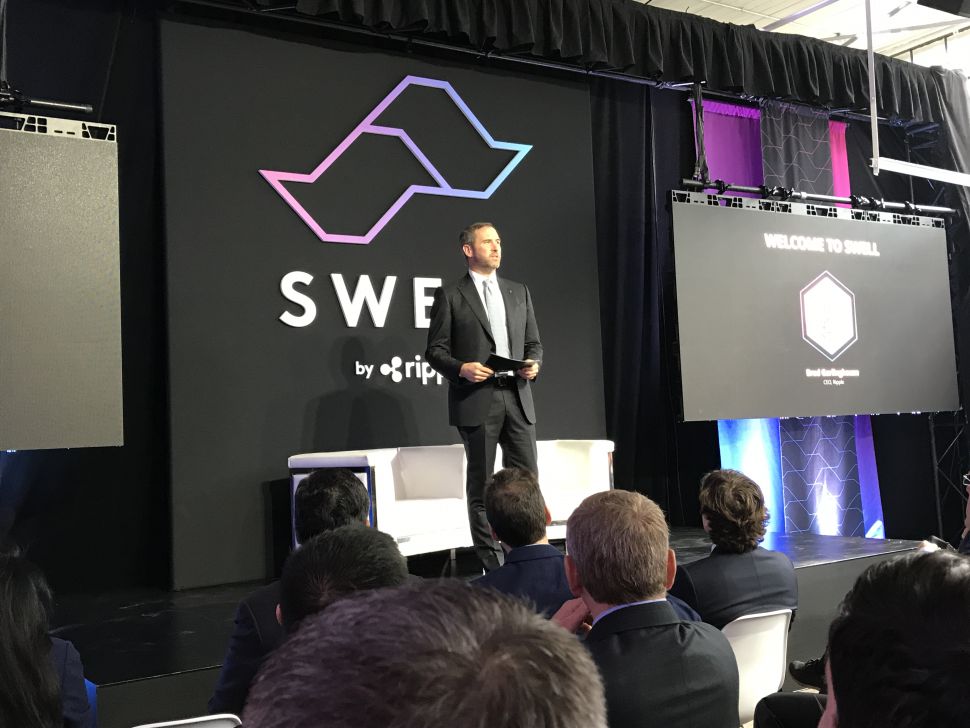 Day one of Ripple's Swell event centered around proof of concepts as well as existing clients, as the company talked about it's XRP Crypocurrency. Representatives from Banco Santander and Siam Commercial Bank, who were at the event, talked about how the currency was beneficial for cross-border payments.
The one thing that was seen, however, is the pessimism at the event. Much of the event centered around talk about other cryptocurrencies, and how they are bound to fail. Many of the panelists wanted to make it clear that just by talking about Ripple, that they were not promoting Bitcoin and other "unregulated" cryptocurrencies.
Patrick Griffin, senior vice president at Ripple, had a lot to say on cryptocurrencies as a whole.
"[The] promise [of cryptocurrencies] was to replace credit cards and banks and that's been an abysmal failure," Griffin says. "Retail payments is nowhere. Every company that went out to do that, they've all pivoted. No one has doubled down on the merchant acquirer business."
He further explained that Ripple was the only option available for banks and other financial institutions to use when it comes to this form of currency. There is a point with this as well, as well over 100 financial institutions are utilizing its payment network all over the world.
Griffin also seemed to have plenty to say about Bitcoin and why people seem to like that cryptocurrency over his own.
"The best I can explain is, with a hope-and-pray approach for cryptocurrency investors, that they're betting that digital assets will have a use case eventually," Griffin said "Bitcoin, question mark. Ethereum, etc, with machines paying machines, that feels very far away. But for Ripple, there are already funds locked up in nostro-vostro accounts that can use XRP to create efficiencies now."
The event as a whole seems to have had mixed reviews on social media, with some disliking tits lack of concrete assertions. Many claim that is was a "meeting of speculation" instead of a meeting of the facts.
They all do seem to come to the same conclusion, however: that a real-time execution and use for cryptocurrency seems to be in the future. While many companies initially attempted to use this form of currency as a payment method, they all appeared to draw back substantially. Ripple is working towards the goal of actual use, but that has yet to be practically seen.