Ripple's Xpring Funds $750K to Crypto Wallet BRD, Intends to Boost XRP Adoption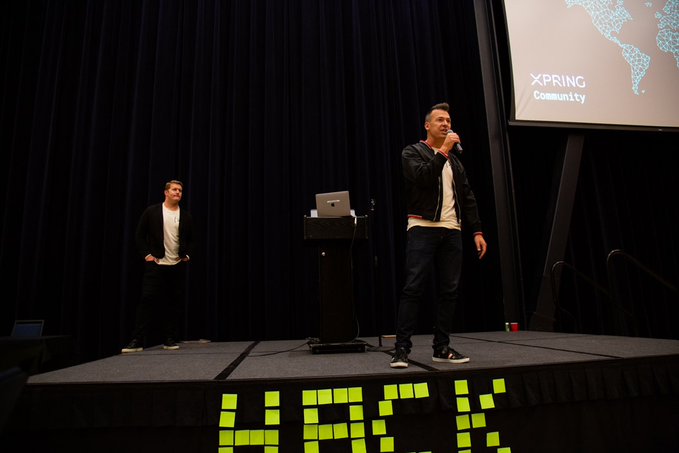 Announced on Friday, Ripple's Xpring inked the strategic partnership with BRD, a cryptocurrency mobile wallet with a plan to invest $750,000 in BRD (formerly Bread). Through this fund, Ripple seeks to increase the adoption of native token XRP, the third largest cryptocurrency by market capitalization.
Xpring Invests in Crypto Wallet BRD
As per the report, BRD currently counts around 2.5 million user base which marked a big win for Xpring. Accordingly, Ripple's investment arm with such a huge investment might quickly capture the large user base of the BRD wallet which offers its services across 170 countries. Moreover, BRD has afctive users across top six markets including the U.S., Canada, Australia, Germany, the UK, and Japan.
Per the investment deal, the BRD wallet will integrate Ripple's XRP on its platform – both Android and iOS wallet apps. It also said that they will work on Xpring's developer platform. As soon as the XRP integration is complete, the wallet users can easily buy, sell, hold and send XRP globally. However, BRD currently supports limited leading cryptocurrencies including Bitcoin (BTC), Bitcoin Cash (CH), Ethereum (ETH) and other ERC-20 tokens.
According to the release;
"The partnership and investment will enable BRD users to hold, buy, sell and send XRP to anyone in the world,"
As per Ethan Beard, senior vice president of Xpring, the BRD wallet is actively bringing the crypto adoption as he said; it is "one of the oldest and most respected" crypto wallet in crypto-blockchain industry.
Moreover, there is also a possibility that the partnership might result in launching the new kinds of "DeFi product (Decentralized finance) such as; peer-to-peer transactions, decentralized banking, and lending that works without intermediaries. As per the press release, the proposed DeFi will work on open-source ledger such as XRP Ledger which is majorly known for settling the transaction within seconds and "cost fractions of a penny". Appreciating BRD, Xpring further elaborated that;
The company (BRD) is enjoying rapid growth in key metrics, such as MAU and transaction volume. In the crowded wallets arena, we view the founders as the people pushing the boundaries of innovation in the space.
Conclusively, it states the BRD has the right team, technologies alongside a consumer-first approach that will best fit to drive mainstream adoption of the third-largest cryptocurrency, XRP "across a myriad of new use cases". BRD CEO and co-founder Adam Traidman has equally appreciated the partnership deal with ripple's Xpring and said;
"We're incredibly excited about joining forces with Ripple to bring XRP to our user base,"
Image Source – Twitter@XpringDev