Ripple's Xpring Grants 1 Billion XRP to Content Platform Coil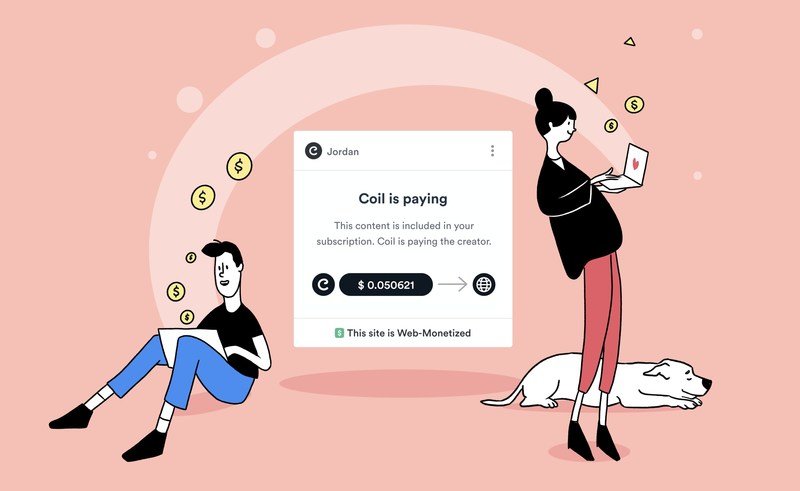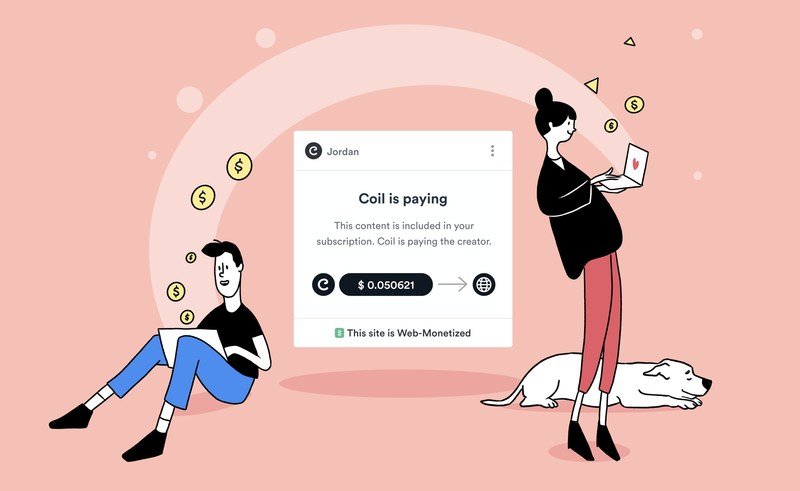 On August 15, 2019, SVP of Xpring, Ethan Beard announces Xpring's huge grant in XRP to a content platform Coil. The grant intends to boost the XRP adoption alongside the future of web monetization.
Ripple's Xpring Makes 1 Billion XRP Grants to Coil
The coil which is a brainchild of Ripple's former CTO, Stefan Thomas, will receives 1 billion XRP grant from Ripple's XPring. The grant is primarily aimed at driving greater adoption of XRP and the inter ledger protocol. Besides XRP adoption, the partnership between Ripple's Xrping and Coil also expects to enhance the awareness of Coil among content publishers, users, and strategic partners.
The announcement was revealed following the Xpring's blog post, entitling "Partnership with Coil: Enabling the Future of Web Monetization". Xpring is the Ripple's investment arm which encourages innovative projects, developers, and startups via collaboration and investment. Coil offers API called Web Monetization which assists content creators such as journalists, podcasters, video creators, artists, photographers, and others to monetize their content on the internet. It means that subscribers/fans use Coil's open browser extension to make micropayments which in return received by content creators in real-time via inter ledger protocol (ILP) – during this process XRP or any currency can be used to send/receive payments.
#XRP and @ILP enable companies to reimagine traditional business models. Today we're announcing #Xpring's partnership with @Coil on a 1B XRP grant to revolutionize content monetization. https://t.co/mYtHHEycFy

— Ethan Beard (@ethanbeard) August 15, 2019
Since its launch in 2018, Coil has received a significant boost from content creators and users and now with 1 billion XRP grant, Xpring expects to enlarge the adoption of XRP and ILP via Coil platform.
Today, we are announcing that Xpring has partnered with Coil on a 1 billion XRP grant to bring consumers and creators alike onto Coil's platform. The funds from the grant will be deployed over time to increase the adoption of XRP and ILP through Coil's platform, providing utility and liquidity to the ecosystem of creators, developers, companies, and nonprofits using XRP through the open Web Monetization standard.
Xpring isn't a VC firm rather it creates infrastructure and collaborate with the innovative blockchain projects. So far, it has partnered with various blockchain projects, including gaming platform Forte. However, Coil is also revolutionizing the micropayment industry and bring a whole new experience for content creators and users. As per the reports, the platform's web monetization has recently been included by a largest tech blogging site, CSS-Tricks.
One of my favorite sites, CSS Tricks, just added #WebMonetization. #SomebodyPinchMe

Thanks @chriscoyier and @BruceL! 💜🤟 https://t.co/BkZps9o68t

— Stefan Thomas (@justmoon) August 16, 2019
In a nutshell, Ethan Beard expressed his excitement to support Coil and the team in their journey. He says;
"Advertising and site-by-site subscription models are ready for disruption," said Ethan Beard, SVP of Xpring. "The low cost and fast transactions of XRP makes it an ideal tool for Coil to offer an alternative monetization method and have a positive impact on creators. At Xpring, we build infrastructure and support projects that enable the Internet of Value and increase the utilization of XRP — we're excited to support Coil and the team in their journey."
Image source -prnewswire