Ripple's Xpring with Forte Gaming Comapny Announces $100 Million Blockchain Fund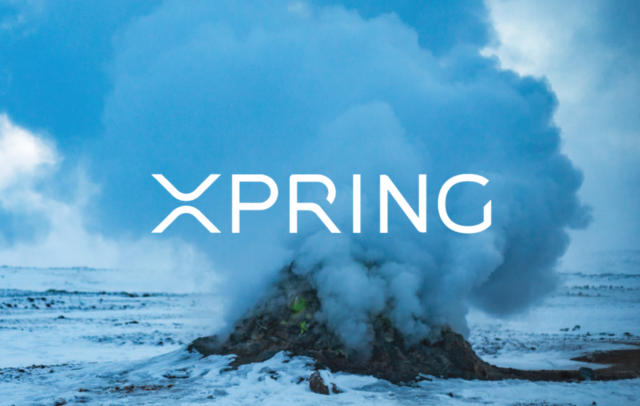 Ripple's effort to go beyond finance or payment company continued – following the latest announcement to work with Tipping point to fight poverty in the Bay area, Ripple is now stepping ahead into to bring blockchain and crypto into Global Gaming Landscape.
Xpring and Forte's Forming $100 Million Blockchain Fund
Ripple's investment arm, Xpring with a blockchain gaming company Forte is betting to bring Blockchain gaming into the hot bulletins. Accordingly, Xpring and Forte are forming $100 million funds that would help integrate blockchain technology into the gaming industry, this means that the firms will fund the existing game developers or designers who have more than 50000 daily active users. The funding of such a huge amount will be made in XRP, the third largest cryptocurrency with an aim to assist game developers to integrate blockchain technology into their existing games. According to the report, such money will come from Ripple and Forte gaming firm will manage this fund.
.@FortePlatform recognizes the massive opportunity for #blockchain in the gaming space and is building the foundation for developers worldwide. #Xpring is excited to accelerate that momentum! https://t.co/sSm8uT1JYG

— ethanbeard (@ethanbeard) March 12, 2019
A statement from the announcement reads that;
"Forte's technology stack includes components designed in close collaboration with Ripple, namely leveraging the open-source Interledger Protocol with XRP serving as a base pair settlement and the container-based hosting solution Codius supporting seamless transactions across blockchains.
Famously known Forte is established recently in February 2019 by a long list of investors including Battery Ventures, a16z crypto, 1confirmation, Coinbase ventures, Canaan Partners, Andreessen Horowitz, and many others. Ripple and Forte together believe that the potential of blockchain technology will enhance the effectiveness across gaming platforms – and eventually offer tools that are chain agnostic, interoperable and easy to use. Addressing the partnership context, Ethan Beard, senior vice president of Xpring said that;
"We are thrilled to partner with such a world-class team of game industry veterans,"
Consequently, Forte's chief platform officer, Brett Seyler who was Former Facebook executive said in a statement.
"The industry needs solutions that can support these economies at scale with cross-chain interoperability."