Ripple's XRP and Other Product's Update Raised Market's Eyebrows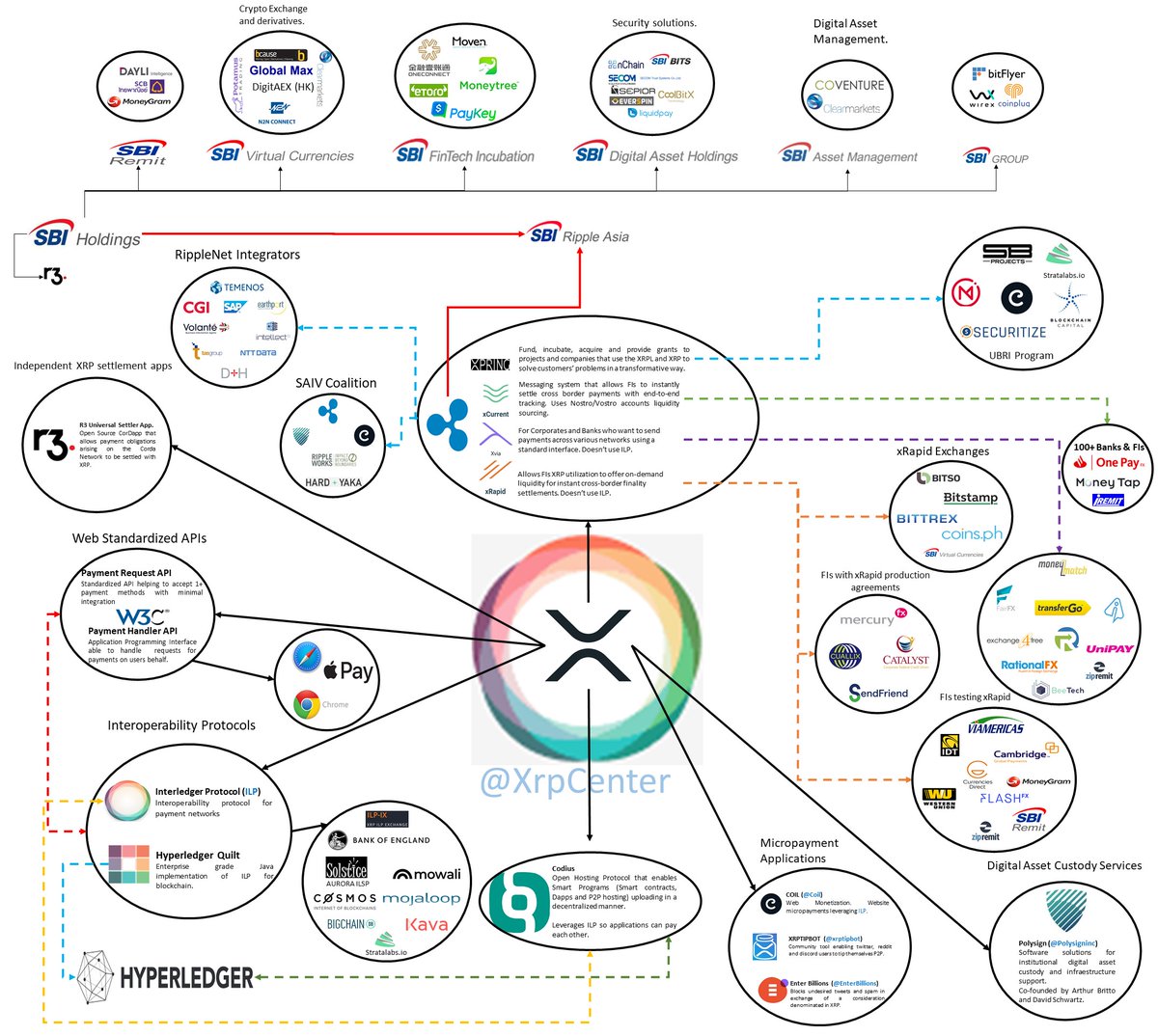 The latest tweet by XRP enthusiasts describes the reach of Ripple since Mid-October. It discusses the success of Ripple's underlying technology and the launch of its latest products including SendFriend, xRapid and more.
Ripple and its partnership are in news bulletins every now and then. While Asheesh Birla recently talked about how Ripple's blockchain is booming, Enterprise blockchain software firm R3 adds Ripple's XRP as a first token on its universal payment settlement platform.
*#XRP Ecosystem Update*

Additions since October 14:

–#xPring funds @securitize_io
–@kava_labs brings @Interledger to @cosmos
–@Mojaloop launches Mowali
–@Solstice_Info – Aurora ILSP
–@EnterBillions
–@sendfriendinc – #xRapid
–@Bitstamp – xRapid
–@inside_r3 – Corda Settler pic.twitter.com/vgyl75ndiM

— XRP Research Center (@XrpCenter) December 9, 2018
XRP's all new avatar as the second largest cryptocurrency in the market in the end 2018 has drawn many investors and partners closer to its network. At press time, it is trading at the value $0.306 with a market cap $12,534.
Moreover, the tweet indicates how Kava's interledger solution is embraced by Ripple and enable it to bring payment streaming to Cosmos Zones. Along with this, ripple's collaboration for Mojaloop, (an open-source software) with other prominent market players like Bill & Melinda Gates Foundation makes interoperable payment easier across Africa.
Among all the other updates, the bet on xRapid by Brad Garlinghouse has raised the eyebrows of many international market players. He confidently asserted that the by end of 2018, major banks will employ xRapid as a liquidity tool.
In his own words,
"By the end of this year, I have confidence that major banks will use xRapid as a liquidity tool, this calendar year. By the end of next year, I would certainly hope we would see in the order of magnitude of dozens."
He made this statement on a stance of banks that are already using Ripple, those are Cuallix, Viamericas, IDT, and MercuryFX. Garlinghouse claimed that among these all, one bank would definitely employ xRapid for the purpose of settlement by year end.
On top of all, Ripple's and r3 appeared to stand in rivalry point wherein reports claimed that the agreement notes that r3 will purchase 5 billion XRP at the price of $0.0085/unit from the subsidiary of Ripple. Nevertheless, within a short span, the parties involved in agreement cleared out on a press, stating that
"R3 HoldCo LLC, R3 LLC, Ripple Labs Inc., and XRP II, LLC announced that they have reached a settlement of all outstanding litigation between the parties. The terms of the agreement will remain confidential and both sides look forward to putting these disputes behind them."