Ripple's XRP Stands at a Critical Support Level as the Worst Week for Crypto in Over a Month Continues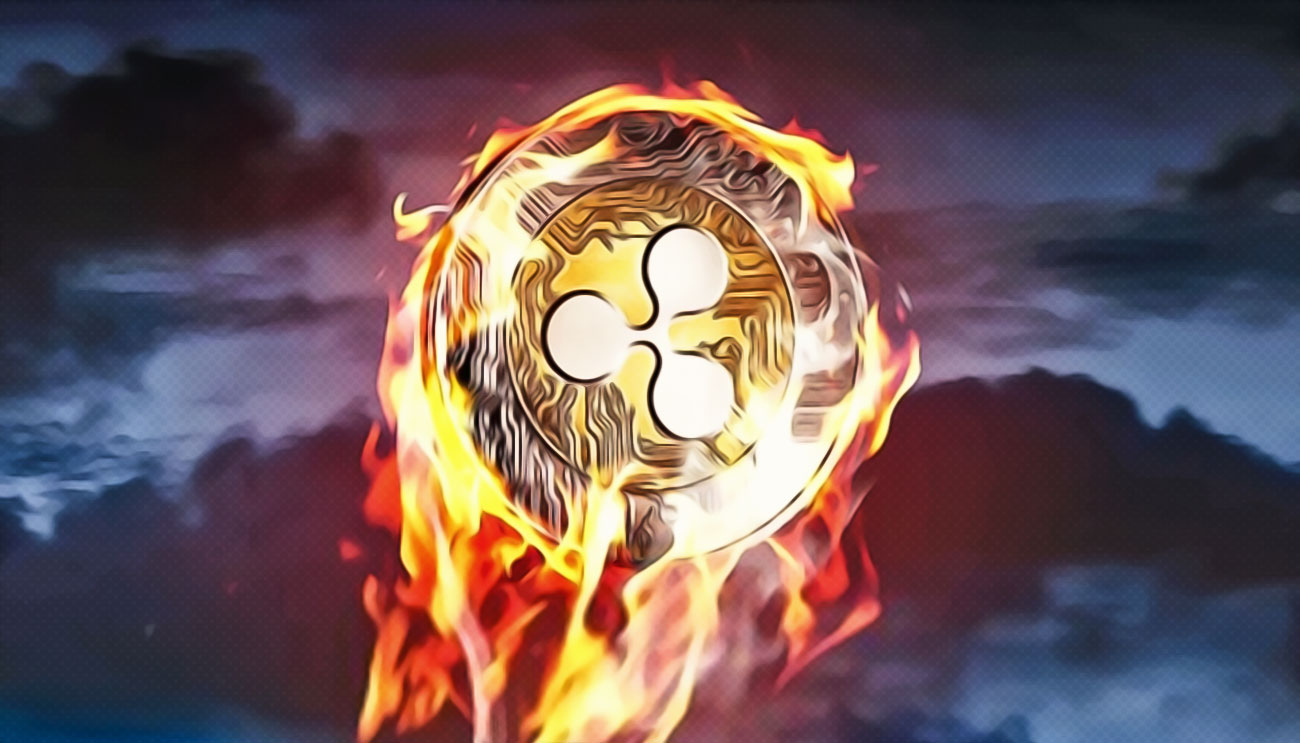 Failing to recover August 15th losses Bitcoin continues to go downwards, taking altcoin to the cleaners.
Market Overview
After hitting $25k on August 15th, Bitcoin is having its worst week in months. During the past 7-days period the premier cryptocurrency has lost value by 11.8%. The biggest loss the coin bore was on August 19th. During 24-hours Bitcoin lost value by 10.2%, the most since June, when the coin had lost value by 15.6% in a day.
After August 19th, however, there was a slight recovery in the next couple of days. But in the past 24-hours the Bitcoin is red again. As the coin has gone downwards by 1.17% in the meantime. Currently trading at $21.2k, Bitcoin is now establishing support above $21k. If the support is breached again the coin may go further north.
Further, Bitcoin's recent behaviour has adversely affected altcoins. As almost every single one of  mainstream altcoin is currently red, with Ethereum losing the most and XRP the least.
XRP Price Analysis
Ripple's native XRP is down 8.8% in the week and 2.4% during the day. Currently trading at $0.33, the altcoin has got a strong support at the price mark. The last time the XRP had breached $.33k, was on July 26th.
XRP has, obviously, followed the Bitcoin trend over the week. Trading around $0.37 until August 18th, XRP lost Value by 9.6% on August 19th. After August 19th, similar to Bitcoin, there was slight recovery in the next couple of days. However, over the day XRP is down again.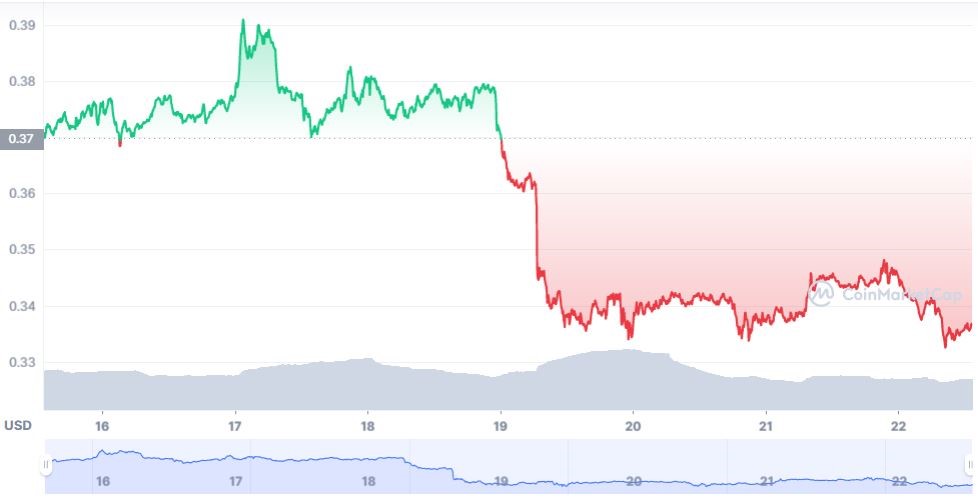 Now, the $0.33 support level is very critical. If Bitcoin's behavior causes the altcoin to breach the price mark, there will be a threat of XRP going to $0.30, the next major stop. On the upside, however, XRP is facing resistance at $0.34 and $0.37. Given the Bitcoin hits the bottom and makes recovery, the resistance will be breached successfully.