Rumored Coinbase Listing Surges Ripple Price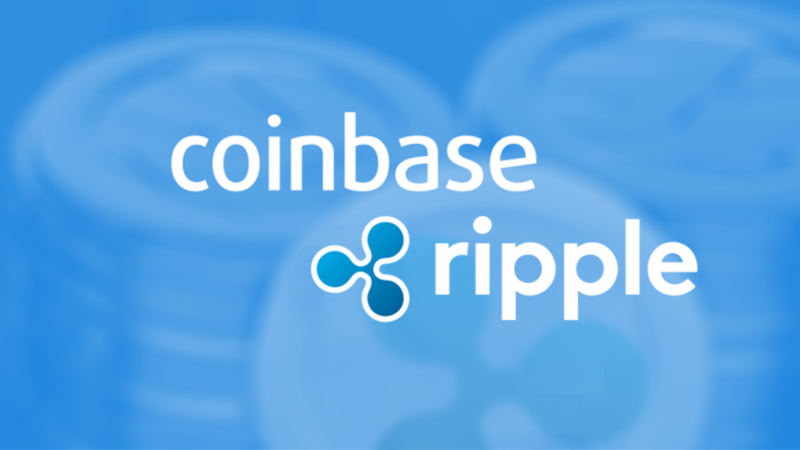 It seems as if bad days for Ripple XRP have past. There are rumors that Coinbase is going to enlist Ripple XRP for trading. Here, it is important to mention that Coinbase is the largest crypto exchange in the world. It has about 14 million users across the world. Coinbase has recently recruited 500 new personnel out of which 90 will begin to work for a new project. This is a clear sign that Coinbase is going to be ready for launching Ripple XRP trading in near future. The rumor has surged the XRP coin's price. Ripple XRP value has increased 17% in last 24 hours.

This surge in Ripple's price indicates that the value of the coin has crossed $ 1 mark after a long time. The experts are hopeful that the price of the coin will further increase after an official announcement either by Ripple or by Coinbase. Some are even hoping that the XRP coin will regain its all time high value of $ 3.34 that it had in the first week of January. This momentum in the price of XRP coin is also due to the news that Ripple's CEO Brad Garlinghouse and Coinbase COO Asiff Hirji will appear jointly in a show on Tuesday. The show will be arranged by CNBC.
It is interesting to mention that the values of crypto coins pass through many ups and downs due to such rumors. But, this does not mean that Ripple XRP is an ordinary coin. Instead, it is one of the top five cryptocurrencies across the world. Moreover, the joining of more than 100 large banks, financial institutions, and money remittance companies has made it a valuable cryptocurrency. For now, most of the people are expecting that Coinbase is going to add Ripple in its platform. This will make Ripple XRP readily available to many customers across the world.
This is not the first time that such rumors about Ripple XRP are revolving. Earlier, the value of XRP coin showed a lot of surge in its value on such rumors in 2017. But, this does not mean that the history will repeat itself and the rumors will prove bogus. Still, there is no official statement from Coinbase that it will enlist Ripple XRP In its platform. But, this does not mean that Ripple XRP will never enter the Coinbase platform.
Ripple XRP price is also showing spikes due to xCurrent and xRapid technologies employed by the company. Many of the banks and money transfer firms are joining one of these two technologies to gain benefit from Ripple's blockchain. Both xRapid and xCurrent are being used to ease the cross border money transfers. Here, it is also worth mentioning that Ripple is not only a token but is a platform that has eased the cross border transactions. However, anything is possible in this industry, but we cannot say anything for sure unless there is some official statement from the company.
Apparently, Ripple has a good chance to stabilize the value of its XRP token. This increase in the value of XRP token will bring positive impact on the minds of the investors.