SEC Draws Criticism as it Responds to Ripple's Letter of Supplemental Authority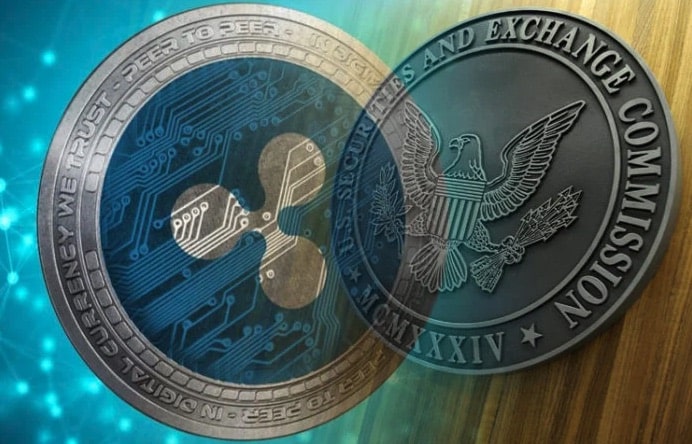 In what is the latest development in the SEC-Ripple lawsuit, the federal regulator  responds to the defendant's letter of supplemental authority.
SEC's Response
To support its fair notice defence, Ripple had filed a letter 9f supplemental authority on 20th March. The letter Ripple referenced to the Voyager bankruptcy case in which the judge Wiles had denied SEC's objections as the bankruptcy plan was eventually approved.
The letter from Ripple quoted Judge Wiles saying that the crypto industry does not have clear regulations to follow and that even the regulators are confused.
To Ripple's arguments SEC responded hours ago alleging defendant of cherry picking the phrases from the ruling to support its 'unavailing fair notice defence. The agency claimed that it has consistently been providing guidance on securities law. The regulator also stated that Judge Wiles' judgement did not put emphasis on limited guidance provided to general market participants by the agency.
#XRPCommunity #SECGov v. #Ripple #XRP The SEC has filed its response to the Ripple Defendants' Letters regarding Supplemental Authority from the Bittner and Voyager cases. pic.twitter.com/zVbPGbmMq0

— James K. Filan 🇺🇸🇮🇪 (@FilanLaw) March 23, 2023
The Market Reaction
Rather expectedly, the SEC's response to Ripple's letter of supplemental authority has attracted a fair bit of criticism from the market participants, particularly from XRP army members. Attorney Jeremy Hogan tweeted:
"Although it raises valid points re the Bittner case, it's attempt to argue that the Voyager judge did not say that the crypto space faces glaring uncertainty is smirkable."
Founder of CryptoLaw and amici in the SEC-Ripple lawsuit John E. Deaton joined Hogan in Sec's criticism as he highlighted that the Judge who ruled in Bittner case has previously worked under Micheal Kellog in his firm, who incidentally orchestrated Ripple's fair notice defence and brief. In the meanwhile the Australian attorney Bill Morgan stated, citing the development, 'Sorry guys, no settlement yet.'
Not that XRPHolders want to go to the Supreme Court, but let's not forget the language favorable to Ripple's fair notice defense in Bittner came from Justice Gorsuch who used to work under Micheal Kellog at Kellog's firm, who orchestrated Ripple's fair notice defense and brief.🤔 https://t.co/jRDeKezdJa

— John E Deaton (@JohnEDeaton1) March 23, 2023
Lastly, currently trading at $0.42, Ripple's native XRP is down 3% during the past 24-hours.