SEC Files Opposition to Ripple's Latest Discovery Motion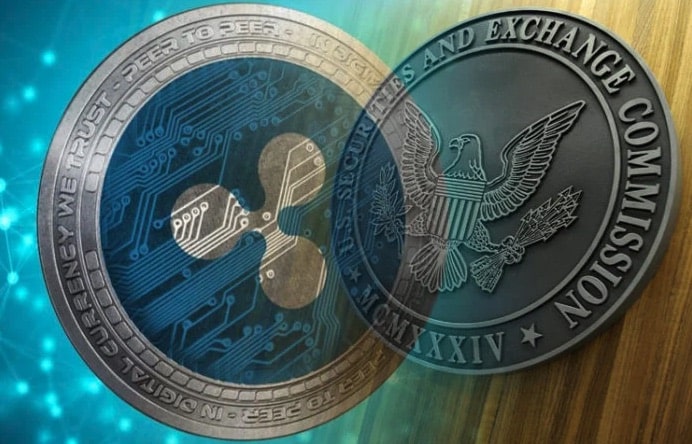 US Securities and Exchange Commission requests court to deny Ripple's discovery motion seeking to reveal agency employees' crypto holdings.
SEC Asks Court to Deny Ripple's Latest Discovery Motion
As a member of the Ripple legal team, former Fed prosecutor James K. Filan revealed in a recent tweet, the SEC has filed opposition to the defendant's latest discovery motion. On behalf of the agency  attorney at SEC's Division of Enforcement, Pascale Guerrier has stated in the motion that the confidential detail SEC's Office of the Ethics Counsel contains about the agency's employees(concerning their crypto holdings) is not intended to ensure compliance of any specific transaction with securities law but to prevent conflict of interest and ensure SEC employees' compliance to ethical rules. Guerrier stated since the SEC employees' personal affairs are not at question in the lawsuit, the defendant motion should not be granted.
#XRPCommunity #SECGov v. #Ripple #XRP The SEC has filed its Opposition to the Ripple defendants' Motion to Compel the SEC to produce documents showing whether SEC employees were permitted to trade XRP and other digital assets. Six pages in two consecutive tweets. pic.twitter.com/gCuXeUkpOs

— James K. Filan 🇺🇸🇮🇪 (@FilanLaw) September 3, 2021
The motion further asserted
"Defendant's request falls well below the 'low bar of relevance' the Court considered when it ordered the SEC to product Ethics Counsel's guidance on digital assets and is an unjustified intrusion into the private financial affairs of SEC employees, even on aggregate basis."
Ripple's Fair Notice Motion
Recently Ripple had filed a motion with the court seeking to compel SEC to produce documents showing agency's employees' crypto holdings in aggregated and anonymous form. Ripple had argued that before Jan 2018, SEC imposed no restriction on its employees dealing with crypto.
It has been Ripple's long stated position that the SEC did not show any clarity over the matter of XRP sales any time before it filed the lawsuit in Dec last year. It stated SEC did not prevent the sale of XRP, for 5 year, from 2013 to 2018. The argument supports Ripple's "fair notice" motion.
Since the court proceedings have begun, clarity over crypto matters on SEC's behalf has been under question. As many have deemed the lawsuit ill-prepared.