Send XRP via Email With MoneyMessage Add-In Integrated Into Microsfot Outlook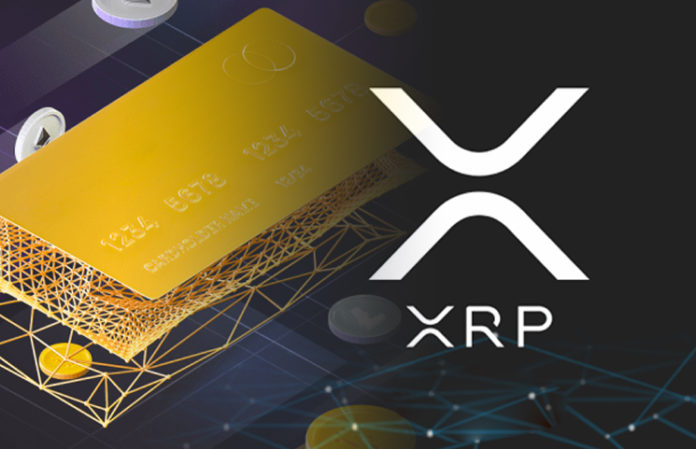 XRP adoption is on boom! After the successful integration of XRP with WooCommerce platform, users can now send the third largest cryptocurrency via Microsoft outlook.
To remind, Wietse Wand, the lead at XRP backed XRPLabs had earlier began a bounty campaign for developers who were supposed to integrate XRP payment with WooCommerce plugin. As a result, a developer Jesper Wallin participated at bounty and successfully integrated XRP with WooCommerce plugin as a payment option.
Thank you @empatogen, you just received your $XRP Community Fund bounty ?

I just:
– Installed WordPress
– Installed WooCommerce
– Installed your plugin (https://t.co/PpDt0HinTA)
– Paid my own dummy product with $XRP
… in under 10 minutes ?

Thank you! #BUIDL pic.twitter.com/Fbayzaw89a

— Wietse Wind (@WietseWind) March 15, 2019
After the successful completion, Wietse Wind is all send to support XRP on Microsoft Outlook by through XRPtipbot. Reportedly, a developer called SchlaubiD has integrated XRPtipbot API into Microsoft outlook as an add-on. The integration of API lets the user send XRP to anyone via email – in fact, the recipient without an XRP address can also access the crypto.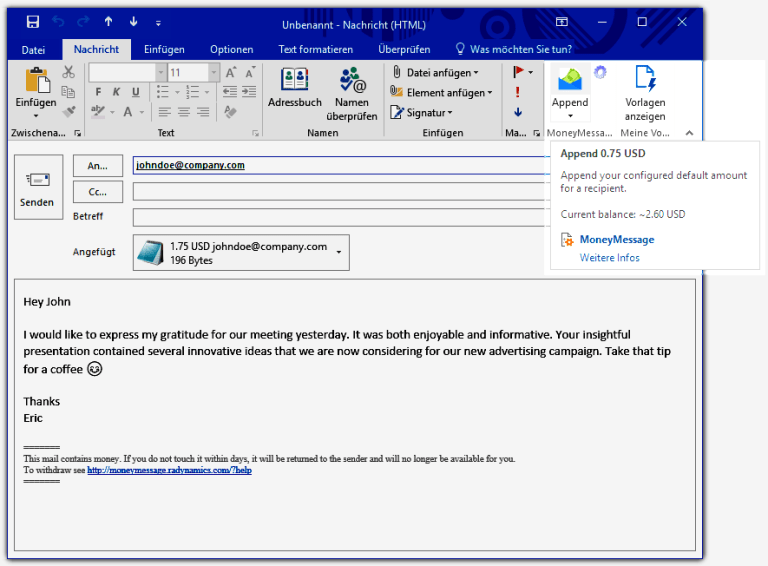 At present, the API add-on is available on Microsoft outlook 2016 with support for Office 365 – further, the developer is intending to bring such features on regular Gmail via an extension. So-called Add-on or Add-in (as per the reports) for Microsoft outlook is named as Money Message. The reports read that;
"MoneyMessage is an AddIn for Microsoft Outlook which allows you to append money in form of XRP (Cryptocurrency) and send it to any mail receiver. A receiver doesn't need an account or knowledge about Cryptocurrencies. The amount will be deposited in XRPTipBot witch allows your receiver to withdraw at any time. MoneyMessage has a strong focus on applications that simplify day-to-day work. People should not have to worry about technical implementations."
Expand @xrptipbot by sending tips within e-mails! Receivers don't need any account or technical knowledge. See https://t.co/VO5eHQQh2M. Waiting for feedback @Hodor @XrpCenter @haydentiff @nbougalis 🙂 #xrpcommunity #xrpthestandard, Thanks again @WietseWind for the open API pic.twitter.com/yHYL78TSrL

— SchlaubiDev (@SchlaubiD) March 17, 2019
What do you think of XRP at the next phase? would you like to see the same feature in Gmail as well? share your thoughts with us