Shopify Joins Hands with Gitlabs to Offer Its Customers NFT-Related Services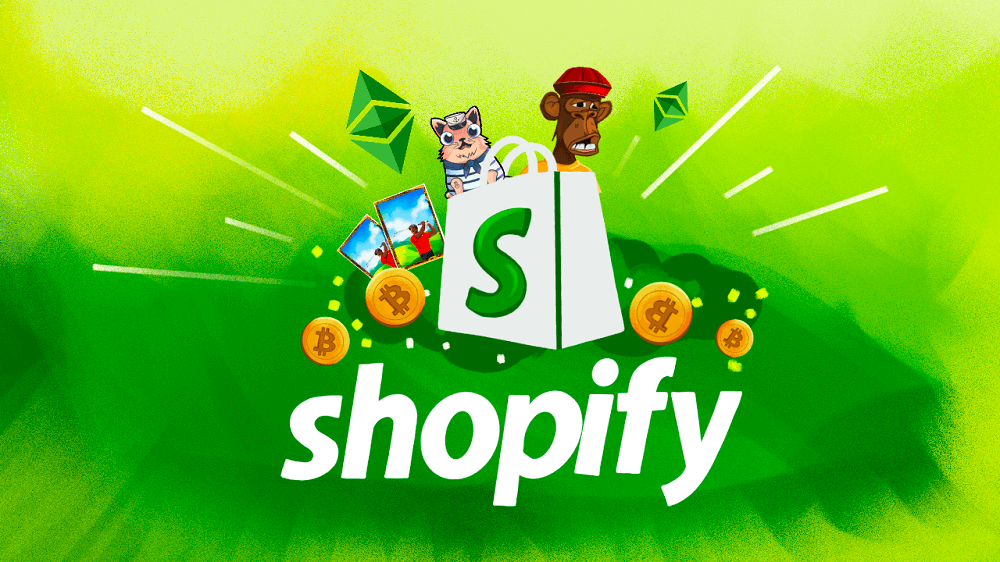 One of the world's largest online shopping stores, Shopify, is now adding up NFT-related services to its diversified platform.
Shopify to Provide NFT Services
According to a recent press release from Giglabs, a blockchain firm, Shopify will now have an adequate ecosystem to help its Shopify Plus customers /merchants to mint, create and sell Non-fungible Tokens(NFTs).
Through its partnership with Gitlabs and Flow, a blockchain designed specifically to create NFTs, Shopify will enable its Shopify Plus merchants to explore NFT space. A high-performance NFT blockchain, Flow currently hosts over 2 million accounts, containing more that 17 million Non-fungible Tokens. Moreover, secondary market NFT sale transactions, worth more than 10 million are also being executed on the blockchain.
Gitlabs' Co-founder and Chief Product Officer, Brian Burns noted in a statement that the future evolution of e-commerce is NFTs, and their ecosystem enables Shopify to offer its customers NFT services quickly. Burns added:
"We partnered with BreakingT and Infinite Objects as early adopters to help spec out and test our app, and now both companies are able to seamlessly integrate NFTs within their existing Shopify stores as our first customers."
Whereas, Robleh Jama, Shopify's product director stated that the company's growing Non-fungible Token App ecosystem, explicates its commitment to providing merchants with an accessible option to offer their digital assets, using Shopify stores directly. Shopify's aims to bring more income streams for their merchants to further strengthen customer loyalty, Jama added.
Crypto and Shopify
Over the years Shopify has evolved tremendously, the crypto market is not new to them. It was one of the pioneer companies that started accepting crypto as payment, back in 2020. They had partnered with the payment processor, BTCpay.
Now it seems pretty clear that NFT is the next big thing in crypto space, as most of the giant businesses are exploring the possibilities.