SpendApp Adds XRP Support With Visa Partnership, Now Spend XRP Across 180 Countries Worldwide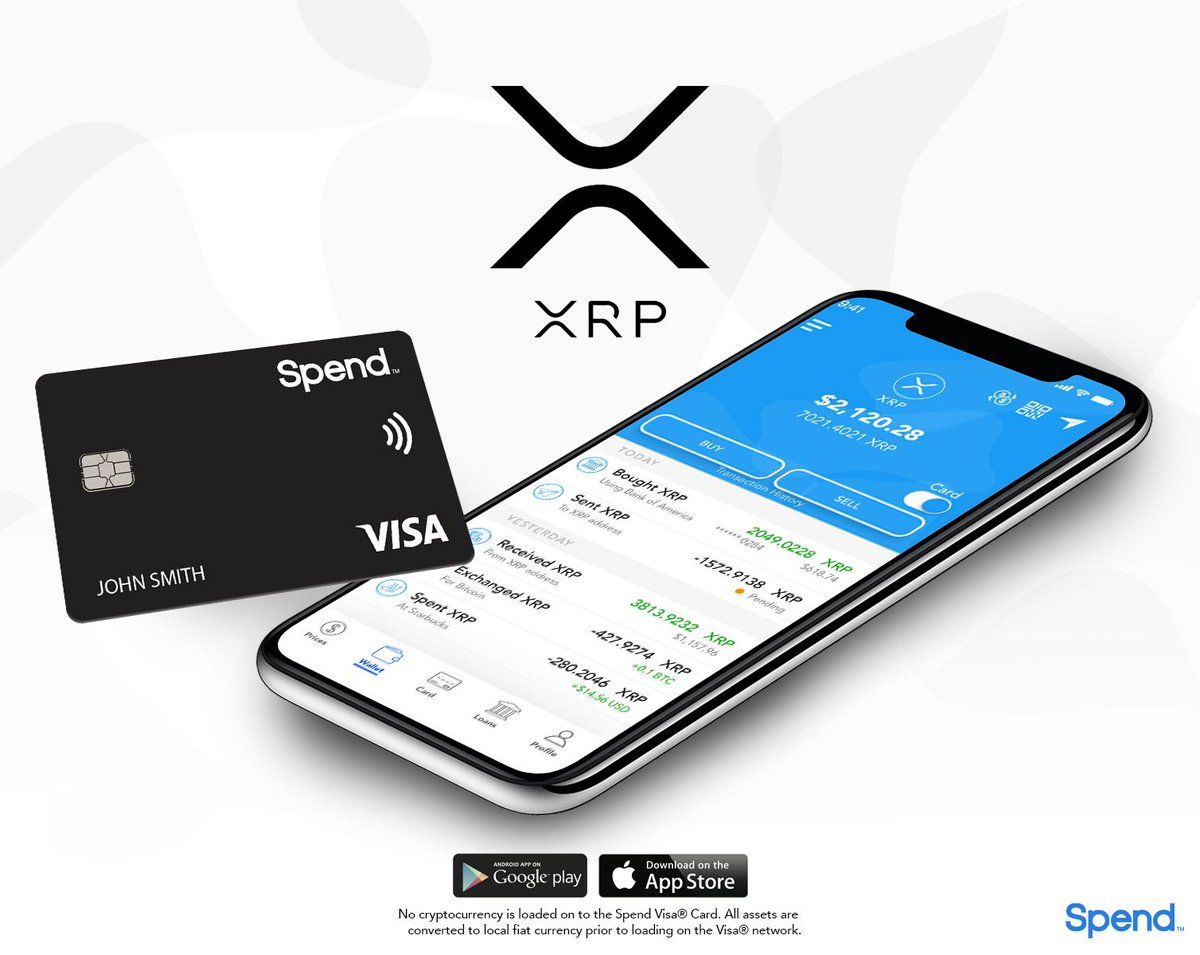 Announced on Feb 16, 2019, Spend Visa® Card is supporting XRP payment which strengthens the mass adoption of crypto across 118 countries worldwide. The latest XRP updates by a mobile crypto App, Spend will likely bring the enormous potential of XRP cryptocurrency. Consequent to the updates, XRP enthusiasts can now store the digital asset along with they can spend it using Spend Visa Debit Card.
#XRP is now available on the #SpendApp. Buy/Sell $XRP with your bank account. Exchange XRP with all supported assets. Spend XRP at 40+ million locations with the Spend Wallet by instantly converting to fiat on the #Spend Visa Card!@Ripple @bgarlinghouse @chrislarsensf @JoelKatz pic.twitter.com/bv3LKtErhM

— Spend.com (@SpendCard) February 16, 2019
The announcement which goes something like 'XRP is now available on the SpendApp' has excited millions of users. The fact is that Spend App is enabling crypto enthusiasts to pay with XRP via Spend Wallet at 40+ million locations. Accordingly, users from a total of 180 countries can avail the facility. It's quite important to note that only iOS users can access the App by downloading it from the Apple Store because the firm removed its android App from Google Play to attain high performance. While answering to a query of user of Twitter, Spend claims that;
We temporarily removed the Spend App from the Google Play Store in order to make necessary updates and adjustments. Please stay tuned to our page here for updates on when we release it again! Thanks for your patience!
Javier, our web wallet is being upgraded at the moment. If you have an iOS device you can download the Spend App and sign up there! ?

— Spend.com (@SpendCard) February 16, 2019
Moreover, at the moment, the card is available for US residents only and the firm claims that it will be available across the globe in near future. The one who resides in the US and wishes to avail the card can get it within 5-7 business days.
You can order your card now! Cards are shipping and typically within 5-7 business days! Thanks so much!

— Spend.com (@SpendCard) February 17, 2019
The update comes amidst the SpendCard partnership with Visa – as such, Spend Debit or Credit card can be available in every location where the Visa sign is visible.
What's your stake on SpendApp supporting XRP? share your thoughts with us