Sri Lanka Has Joined the Worldwide Crypto Adoption Movement to Implement Blockchain & Mining Technologies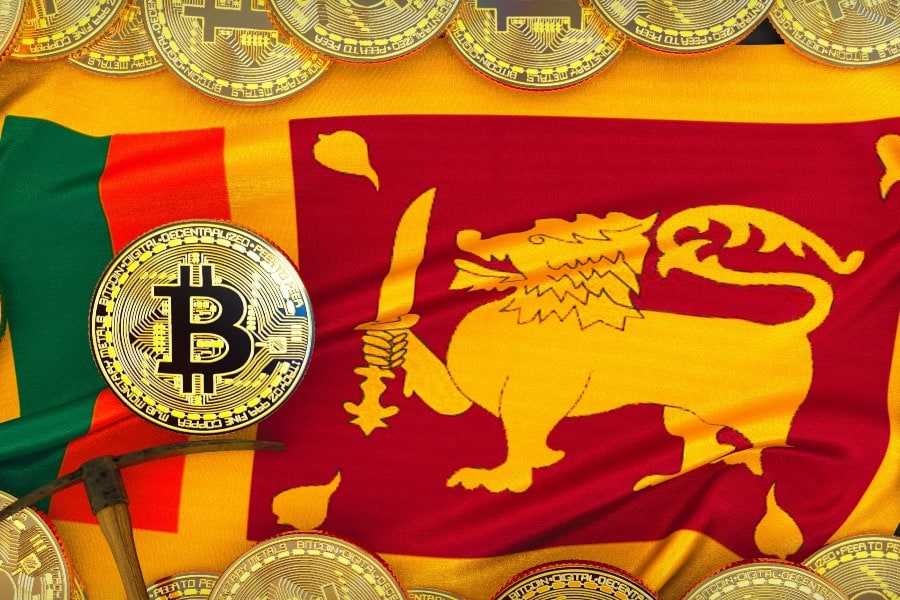 In terms of bitcoin transactions, Central and Southern Asia, as well as Oceania, is quickly expanding. Crypto transactions surged by 706 percent across Central and Southern Asia and Oceania between July 2020 and June 2021, a huge region that includes countries like India, Pakistan, and Vietnam.
In monetary terms, the transactions reached $572.5 billion, representing for 14% of global transaction value. As measured by on-chain value received, on-chain retail transactions, and peer-to-peer transaction volumes, Asia leads in total adoption. Vietnam, India, and Pakistan came in first, second, and third place, respectively.
Sri Lanka and Crypto Mining
Sri Lanka's central bank warned the public about the hazards of cryptocurrency investments in April, noting a lack of legal and regulatory redress. The central bank, however, chose three banks for constructing a proof-of-concept for a shared Know Your Customer facility utilizing blockchain within a month after the notification was issued.
The country Sri Lanka's director general of government information, Mohan Samaranayake, shared a letter on Oct. 8 indicating that the authorities have approved a recent proposal aimed at attracting investment in the country's blockchain and cryptocurrency efforts.
Sri Lankan authorities, according to Samaranayake, have recognized the need to establish an integrated system of digital banking, blockchain, and cryptocurrency mining technologies to keep up with global partners and international markets.
Furthermore, he stated that this committee will be charged with researching and proposing a suitable framework for Sri Lanka based on the legislation and activities of other nations such as Dubai, Malaysia, the Philippines, the EU, and Singapore, among others.
Sandun Hapugoda of Mastercard and Sujeewa Mudalige of PricewaterhouseCoopers (PwC), two of the committee's eight members, represent global fintech titans. Traditional finance members include Rajeeva Bandaranaike, CEO of the Colombo Stock Exchange, and Dharmasri Kumarathunge, director of the Central Bank of Sri Lanka.
The remaining four members represent the President's Council, the Sri Lanka Computer Emergency Readiness Team (SLCERT), and the Department of Government Information, Information and Communication Technology Agency (ICTA).
The committee will also review laws and regulations established by other countries to develop rules against anti-money laundering (AML), terror financing, and criminal activities, in support of this mission.