Swell By Ripple – Former RBI Governor Bullish at Decentralization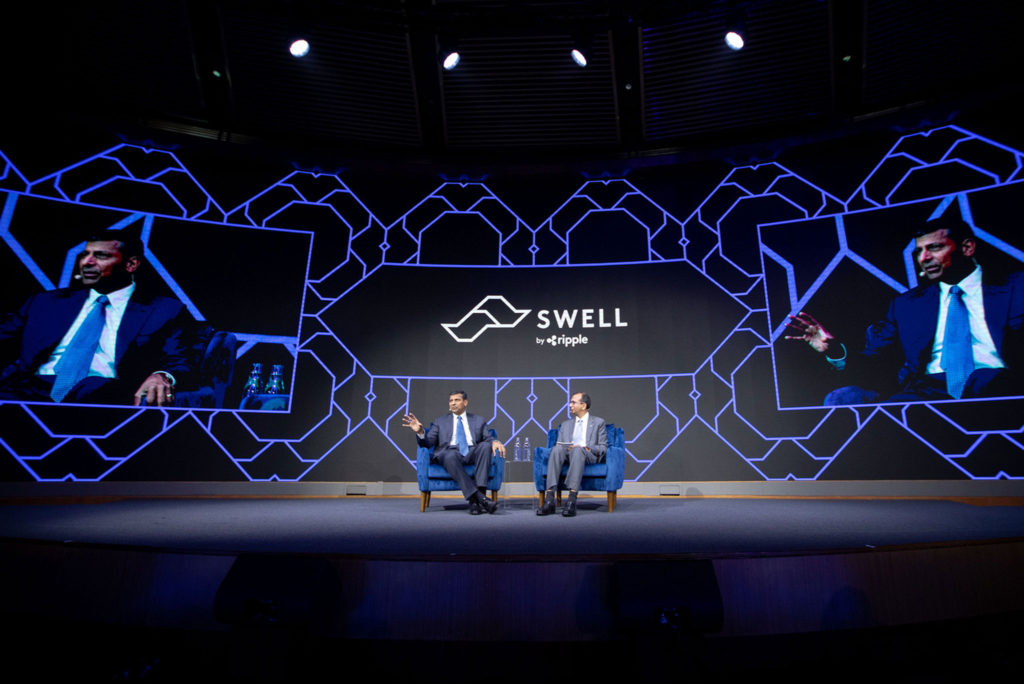 The largest blockchain payment firm, Ripple invited Dr. Raghuram Rajan who is the ex-governor of Reserve Bank of India (RBI) on stage at Swell 2019 to discuss about the involvement of technology in financial spectrum.
As Indian regulators have been hesitant to provide clarity on crypto regulations within the country, Dr. Rajan's speech on the stage at Swell 2019 was quite anticipating for the crypto community. Reserve Bank of India is the central bank of the country and Dr.Rajan is the former governor of RBI – undoubtedly, this fact excited almost audience at Swell 2019 to listen to Rajan's view on decentralized financial era.
While discussing on a topic "Enabling Financial Inclusion with Blockchain and Digital Assets", Dr. Rajan asserted that blockchain offers various opportunities in global financial system.
Take a deeper dive into Dr. Rajan's #SwellbyRipple keynote on the important role that technology, including blockchain and digital assets, plays in fueling economic growth and financial inclusion. New on #RippleInsights: https://t.co/i7zCnqBPz1 pic.twitter.com/x3kvQ8j6rK

— Ripple (@Ripple) November 7, 2019
He recalled the traditional monetary policy and emphasized the new opportunities that lie ahead. Dr.Rajan commented "we are at the beginning of another wave of globalization". Notably, he is considered as the key visionary to encourage the early adoption of widespread mobile banking in India by launching the Unified Payment Interface (UPI) in 2016. Having said that, Dr. Rajan is quite bullish towards blockchain technology and decentralized industry.
He asserted that the financial institutions should join hands with the companies that offer decentralized technology to increase the trust of the underbanked and unbanked customers around the world. With this, Dr.Rajan's statement pointed out Ripple's services that bring transperancy between customers and financial institutions, particularly for the cross-border transaction to reduce the time and the cost of sending money abroad.
"We're just at the beginning of a another wave of globalization but this wave may be less centralized, less rules of the game up there, and much more decentralized", said Dr. Rajan.
He pushed the adoption of micropayments, explaining that;
"We're going to see intermediaries negotiate for payments with information. If data belongs to the individual then it can be exchanged through micropayments and doesn't become a source of monopoly. In this way, decentralization disperses trust and power, and ultimately breaks up monopolies."