Technical Analysis XRP/USD 1/12/2017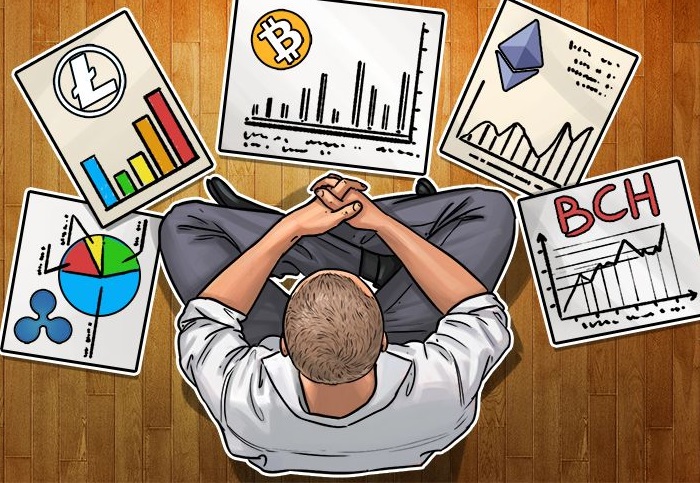 Yesterday Bitcoin had a false break up of the psychological area at 10,000 usd. This kind of movement is frequently seen in very volatile capital markets, especially Forex. The fall of Bitcoin from the top 11,440 USD has inevitably led to the fall of the XRP/USD parity. On Bitcoin, the support area number one is at 8,000 USD, and the support area number two is at 6,000 USD. We are currently in a very volatile and uncertain period. We are at a time when we can be caught easily in a bull trap.
Unfortunately, XRP/USD will be closely related to the Bitcoin movement in the coming days. XRP/USD reached a maximum of 0.28usd, then dropped to 0.21 USD. I read the dedicated XRP forums and found that there are many traders who swing on XRP/USD. This currency has become the paradise of daily speculators or swingers. Why is this happening? Because in recent months XRP/USD movements were very predictable. The range of 0.15-0.30 USD has brought great profits.
The resistance lines are:                                                 The support lines are:                            
 R1 –  0,30USD                                                                     S1 –  0,20USD
                                                                                                 S2 –  0,175USD                                                                                             
                                                                                                 S3 –  0,15USD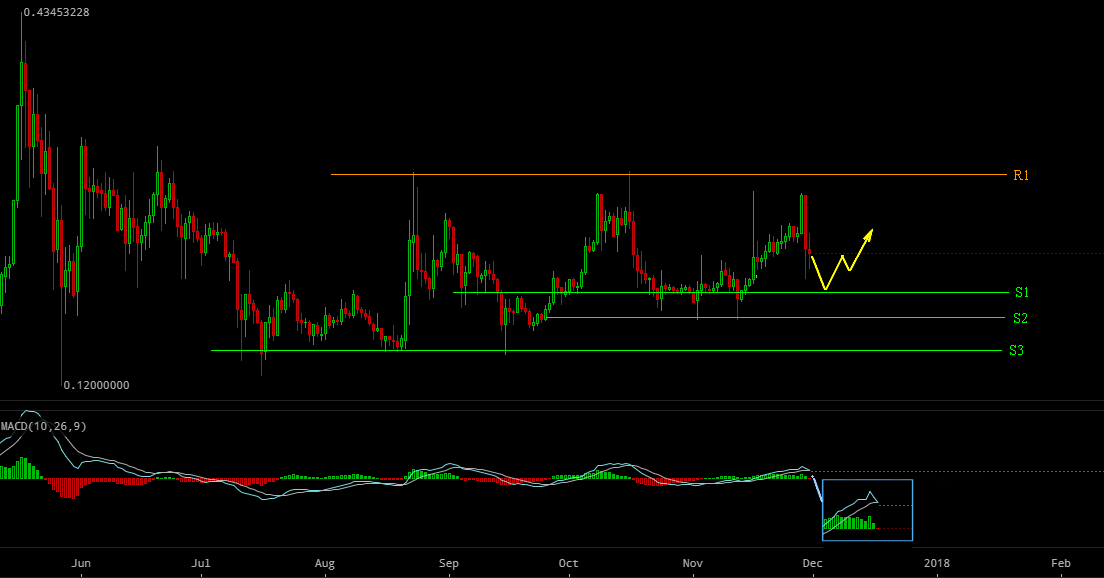 What can we expect in the next few days?
If Bitcoin's downward move continues, the XRP/ USD parity will descend to the S1 support area of ​​0.20 USD. Later we will have a recovery move to the 0.25 USD zone. If negative news appears on Bitcoin, they can create aggressive sales. In this situation, XRP/USD will descend to S2 support area of ​​0.175 USD. This latest scenario seems less likely at this time. On the MACD Tool (daily chart) we have a sales signal. The probable direction for the next few days is drawn in yellow on the chart.
I would ask you to observe that the XRP/USD parity has been rising in the last few months. On September 15 we had a minimum of 0.145 USD. On November 2 and 12 we had two mins at 0.175 USD. The correctional wave of these days seems to have a bottom in the area of ​​0.19-0.20 USD. The emergence on a chart of ever-increasing minimums indicates that soon we will have an attempt to break up the resistance area R1 0,30 USD. It remains to see if the development of the corrective wave at this point will stop at 0.19-0.20 USD.