Technical Analysis XRP/USD 2/1/2018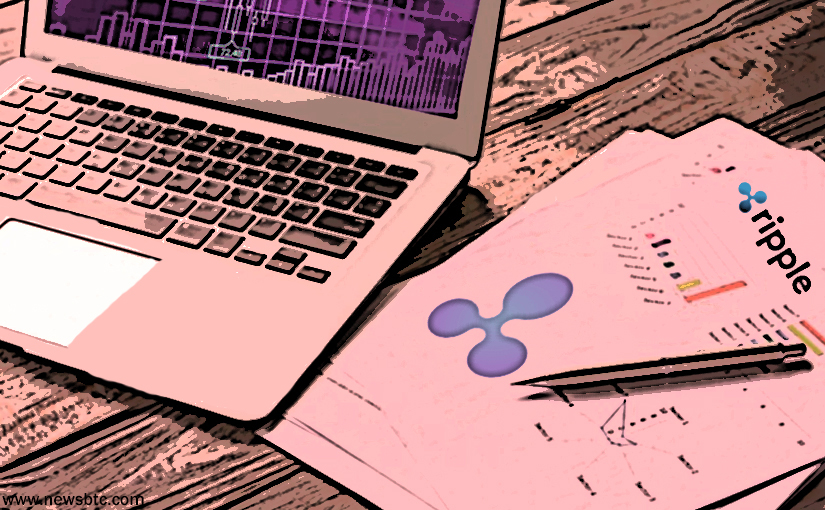 In the technical analysis of a week ago, we were saying that the symmetrical triangle pattern on the graph could not indicate a likely direction (up or down). I said then that if positive news appears, the $1.23 area can be tested and broken. Here's the news coming up and XRP surprised us with an aggressive move up. The maximum reached Poloniex was 2.4 USD and on Bitstamp the price went up to 2.7 USD.
After reaching those maximum prices, a rather aggressive corrective movement began that had a bottom point at $1.5. The problem now is: do we witness a corrective move, followed by a consolidation period, or can we expect the upward trend from this moment to a downward trend? The correction that ran from $2.4 to $1.5 is about 40% (from the moment XRP/USD climbed from $0.20 to $2.4). On the chart the correction angle is aggressive. We have a maximum at 2.4 USD, followed by a maximum below 2.1 USD.
What do we say, all this data? At this point we can not talk about changing the upward trend, in a downward trend, but it's good to be very careful.
The resistance lines are:                                                 The support lines are:
R1 –  2,1 USD                                                                           S1 –  1,5 USD
R2 –  2,4 USD                                                                         S2 –  1,3 USD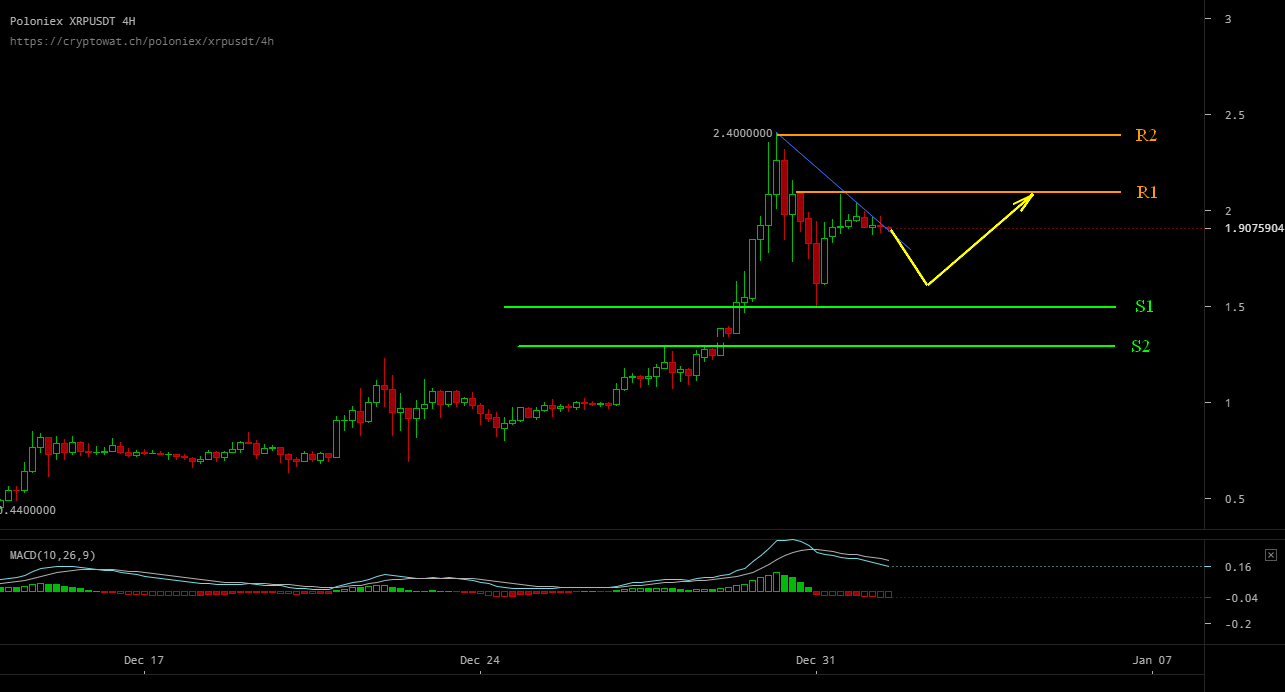 What can we expect in the next few days?
In the coming days, we can expect a consolidation in the price range of $1.5 -$2.4. I expect a corrective wave that will descend into the area 1.7-1.5 USD followed by a recovery to 2.1 USD. The first resistance is located at $2.1. I doubt that $2.1 usd and then $2.4 can be broken in the absence of news. The MACD tool (chart 4 hours) has given us a signal to sell on December 31st. At the same time, we do not have a sell signal on the MACD tool (daily chart). This means that at this moment the upward trend is not denied.  The probable move for the following days is drawn in yellow on the chart.