Technical Analysis XRP/USD 07/10/2017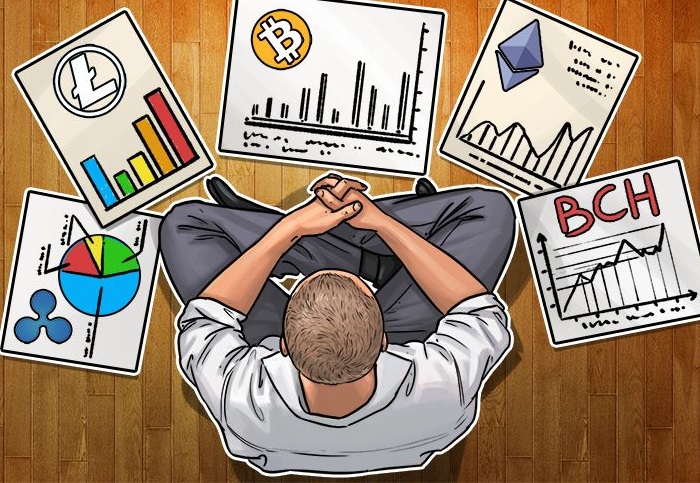 According to the latest technical analysis, the XRP/USD price reached R1 0.23usd and even surpassed this area.  The SWELL approach has boosted buyers, and the XRP/USD price has reached 0.245USD today.  Traded volumes were above the average of the last two weeks. What can we expect in the next few days?
As you can see on the graph, the price is tested at the time when I write the technical analysis, the descending trend line (drawn in blue). The descending trend line will momentarily stop the price rise. In the following days I expect a small correction, followed by the upward movement. If the descending trend line is broken, we will have the open path to climb R1 to 0.30usd. The next days move will be a consolidation.
      The resistance lines are:                                                      The support lines are:                           
      descending trend line (drawn in blue)                               S1 – 0,19usd
      R1 –  0,30usd                                                                            S2 – 0,17usd    
                                                                                                         S3 – 0,15usd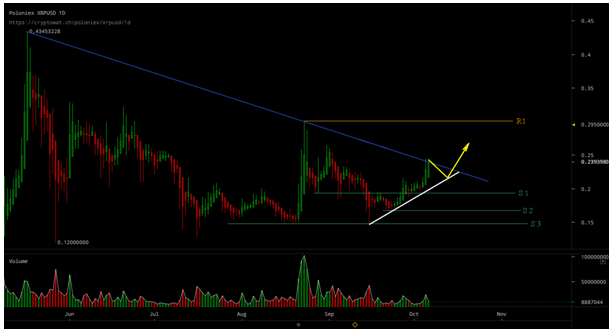 Many people ask: what will be the price evolution during SWELL and after the event? For me the situation is clear. The price will continue to increase so that before SWELL it will be in the R1 zone of 0.30. If the news from SWELL are really important, the XRP price may exceed the previous maximum of 0.42usd. If news is not important, the price will have a correction to 0.19usd. Until then, we still have some time.
For the next three days, the possible evolution of the XRP/USD price is drawn in yellow on the chart.