Technical Analysis XRP/USD 7/12/2017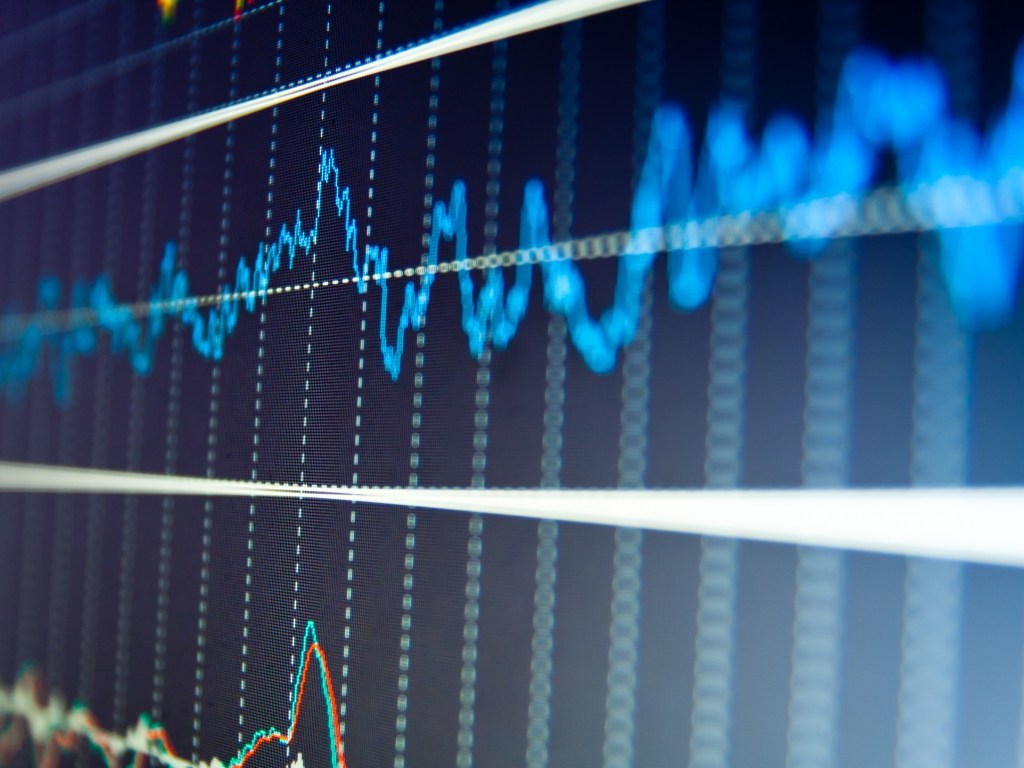 The XRP/USD parity has shifted over the past few days, within the limits set out in the latest technical analysis. The bottom value was even higher than we expected. I had thought that the fall would stop at the support line S2 0.20 USD. The bottom point was at 0.21 USD. As you can see on the graph, we have an ascending trend line drawn in blue. At the same time in the upper part, we have a descending trend line with blue. At this point, we have a symmetrical triangle pattern on the chart. Symmetrical triangular patterns are formed when there is indecision on the market. Soon there will be a symmetrical triangle break. Unfortunately, the symmetrical triangle does not tell us the direction in which the breakage will occur.
The resistance lines are:                                                 The support lines are:                            
 R1 –  0,30usd                                                                     S1 –  0,20usd
                                                                                                S2 –  0,175usd                                                                                             
                                                                                                S3 –  0,15usd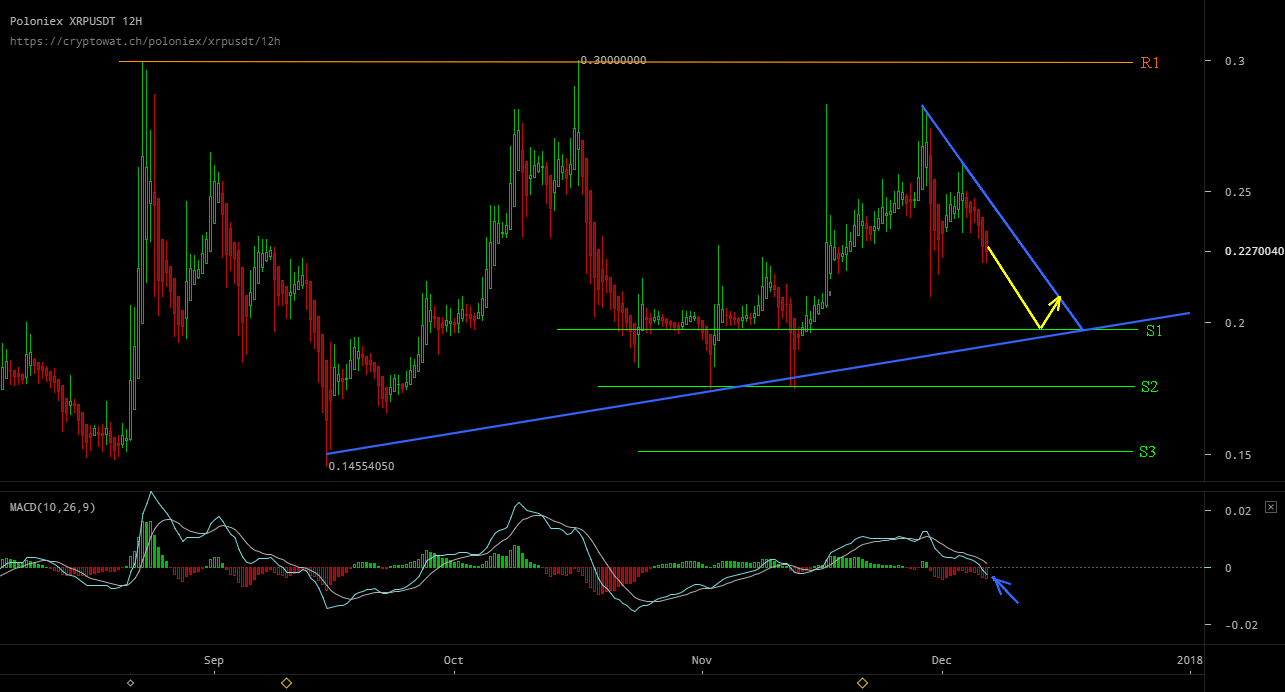 What can we expect in the next few days?
In order to increase R1 to 0.30 USD, the descending trend line must be broken. For the next few days, we will have a downward motion testing the S2 0.20 USD support line. In that area, we have a double support represented by the support line S2, but also by the upward trend line. From this area, we will have a rejection upwards. If we keep on the trend line, the upward trend is good. We can hope for a lateral or slightly increasing movement in the next period. Although this scenario is less likely at this time, we can not rule out the possibility of breaking the double support in the 0.20USD area. Breaking up the upward trend line would drop us back to the minimum zone of 0.15-0.175USD and would be a weakness of XRP/USD.
The MACD indicator is kept in the red (sold) area. Also, the signal lines are approaching the neutral zone 0. This indicates weakness and a downward trend. The probable direction for the next few days is drawn in yellow on the chart.
On Crypto Market, FOMO and lack of experience lead to serious trading mistakes. Take care of other coins that are bubbles. Buying them at this time can be a very bad decision.