The Crypto Market Relieved A Bit As The Bitcoin Have So Far Had A Great January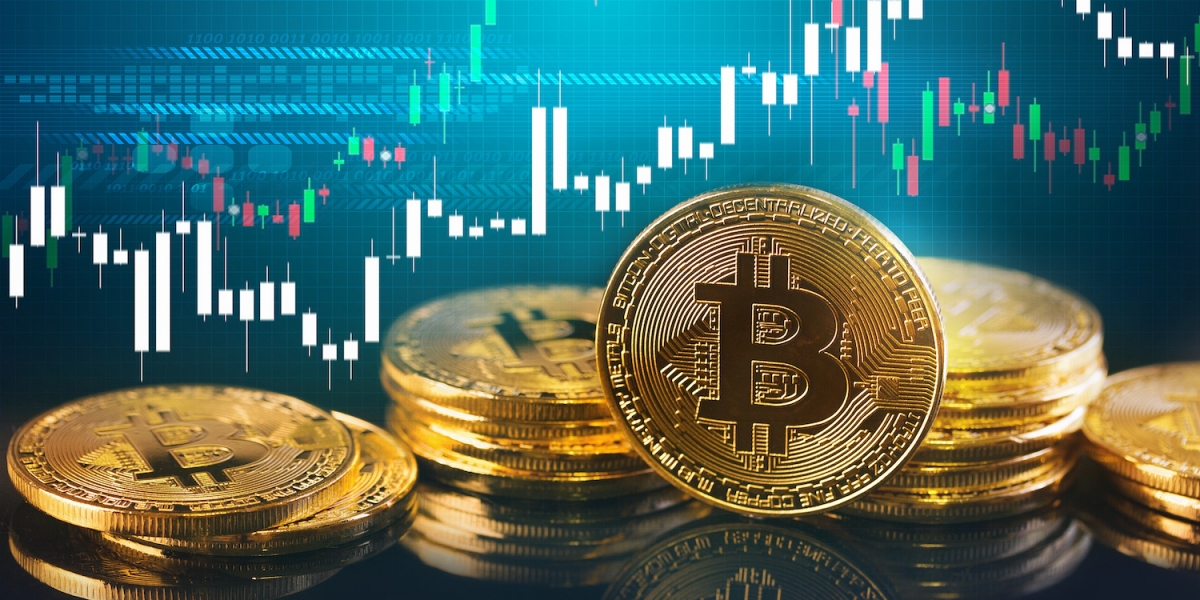 Bitcoin [BTC], the first cryptocurrency in the world, is close to matching its longest historical price change streak of 15 days. This streak occurred in November 2013. Currently, BTC is 14 days into a winning streak and has reached four-month highs.
At press time, Bitcoin's price trend has been upward, and it is close to breaking its 2013 record of a 15-day winning streak. The longest price change in the history of Bitcoin occurred in November 2013 and lasted for 15 days. Now, 10 years later, BTC is 14 days into its winning streak and has reached four-month highs.
₿REAKING: #Bitcoin price has increased 14 days in row — A single day away from making a historic new record! pic.twitter.com/qclJhikcds

— Documenting ₿itcoin 📄 (@DocumentingBTC) January 17, 2023
As the leading cryptocurrency, Bitcoin experienced a significant rise in value, going from $16,000 in December 2022 to its present mark of $21,000. This has resulted in major investors in Bitcoin acquiring a substantial amount of wealth, worth a total of $4.4 billion.
Further, the holders of Bitcoin addresses containing between 10 and 100 BTC were the first to begin accumulating coins. During a 10-week period, they acquired 105,600 BTC worth over $2.2 billion, halting the downward trend of the cryptocurrency and bringing it back to around $16,000.
As the value of Bitcoin recovered to trade at $18,000 in the following eight weeks, smaller holders of large amounts of BTC, known as "whales," purchased an additional 67,000 BTC, worth more than $1.4 billion. This led to the price of the cryptocurrency rising to $21,000.
Larger holders of significant amounts of BTC, known as "whales," continued to accumulate coins, gathering 37,100 BTC, worth over $800 million at the time of writing, in just 10 days. This contributed to a 25% increase in the value of BTC over the past seven days, as investors grew optimistic about declining inflation and a softening economy.
Moreover, the recent attempted upward movement in the price of bitcoin failed to break through the resistance level at $21,500. Despite reaching a high of around $21,679, the price has begun to decline. On the hourly chart of the BTC/USD pair, a bullish trend line with support near $21,100 was also broken. This suggests that the price of bitcoin may continue to decline if it cannot overcome the $21,500 resistance level.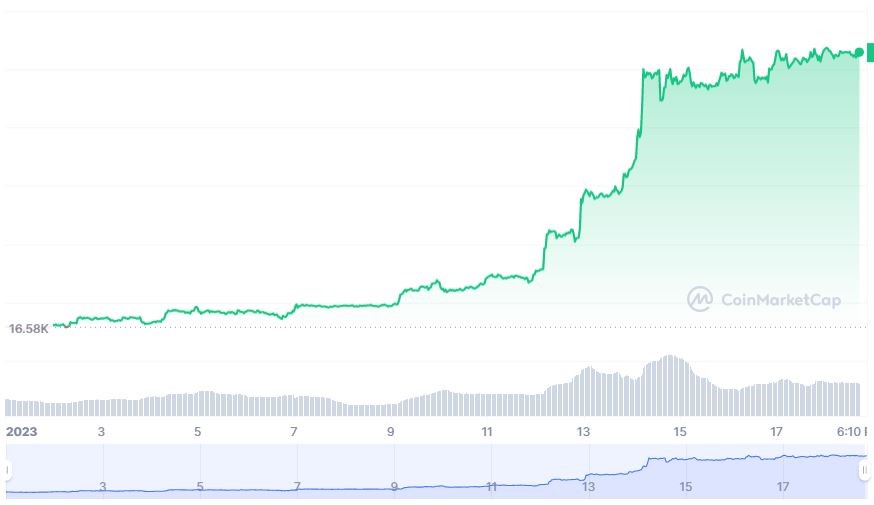 There is currently near-immediate support at the $21,100 level, but if this is not able to hold, the next significant support level is at around $20,900 and the 100 hourly Simple Moving Average (SMA). Additionally, there is major support building near the $20,500 mark, below which the price could potentially decline quickly to $20,000. Further losses could potentially take the price down to $19,500.