The Next Few Months Could Possibly Be Another Wild Ride for Crypto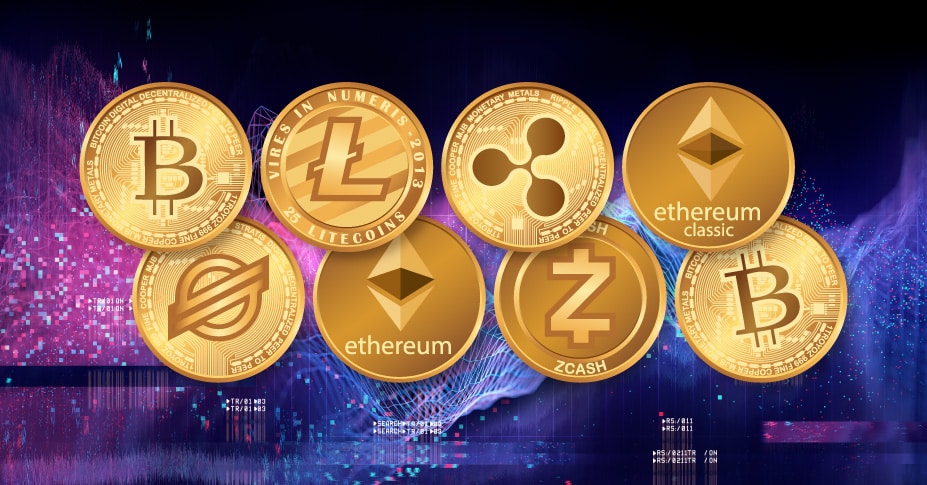 Ask any cryptocurrency investor, and they will tell you that the month of June has taken them for a sudden and tough ride. Bitcoin, Dogecoin, and Ethereum have taken a substantial dip. Other coins have not been safe either, and investors are rightfully exhausted at the turn of events. The following month is likely not going to get them a lot of rest, if any, as well.
Why is this the case, you say? This is because Elon Musk and Jack Dorsey,  two of the biggest online influencers in digital currencies, will be holding a conference on the 21st of July to discuss Bitcoin. The conference is directed towards companies and institutional investors aiming to educate and encourage people to adopt Bitcoin as a currency.
The conference has been named "The B Word", and it was announced on the evening of last June 24th on the social media platform Twitter. Right after Jack Dorsey announced the conference, Elon Musk jumped into the conversation with a reply, with Musk eventually agreeing to hold a panel at the event. Some of the notable attendees to the Bitcoin-centred conference are Ark Invest CEO Cathie Wood, Block Stream CEO Adam Back, former deputy director of CIA Michael Morell, to name a few.
According to the information found on its website, the conference aims to "offer a live experience and a library of content to the investor community, enabling a more informed discussion regarding the role that Bitcoin can serve for institutions all across the globe."
Various myths have been propagated around Bitcoin by the mainstream media, and the conference will be centred around addressing and dispelling those misconceptions. The conference has also made it a goal to help institutions understand how they can take steps to adopt the top cryptocurrency.
There will be five broad discussion tracks and they are:
Exemplifying and demystifying Bitcoin
Supporting the developer ecosystem
Securing the Bitcoin network
Bitcoin Regulation
The Bitcoin ethos and how to preserve it
Despite the wild ride cryptocurrencies can be, it's still an investment worth looking into. Start your foray into investing in Bitcoin today.
Dorsey has been backing Bitcoin for a long time, even after Bitcoin prices had tumbled. In 2018, he boldly proclaimed that he sees Bitcoin being a world currency within 10 years.
It has been previously observed that comments (namely and most often, tweets) from Musk directly affect the market, and long-term Bitcoin investors would tell you that lows and highs caused by social media can indeed be a wild ride.
The peculiar Tesla CEO had initially been an avid supporter of Bitcoin and even briefly added the hashtag #bitcoin to his Twitter bio last January.
At the same time, Musk has posted quite a number of tweets in support of another digital currency, Dogecoin, which led to a very overwhelming but short-lived rally for the joke crypto. Dogecoin's rise (and subsequent fall) can also be credited largely to his nicely timed social media comments.
In the most recent turn of events, though, Musk appears to have changed his mind on his views about Bitcoin. He made an announcement last month that Tesla would stop accepting Bitcoin as payment for car purchases. He reasoned that he is not a fan of the environmental concerns around the "insane" amount of energy required to mine the digital currency.
And on the topic of Bitcoin's mining consensus and environmental impact, Dorsey and Musk are known to have differing opinions, and this upcoming event could provide a platform for them to discuss their opposing takes. Previously, Musk has publicly ridiculed the enormous energy consumption of Proof-of-Work(PoW) based Bitcoin mining and instead has hinted his support towards Proof-of-Stake(PoS). On the other hand, Dorsey understands why PoW is integral to Bitcoin's decentralisation and security despite the environmental impact it has because of its high energy consumption. He has also stated that he believes PoS is comparatively centralised and less secure.
Hopefully, they can shed light on the multiple discussion tracks throughout the conference. This huge and upcoming discussion between the two tech billionaires with differing takes and opinions on Bitcoin could prove to be pivotal for the crypto industry.
When you've got two influential CEOs holding an open forum about crypto, it should be expected that it is going to be another tough ride for the cryptocurrency market. Depending on the scope of the conversations or comments (maybe even the jokes) of either the participants—prices of Bitcoin and other cryptos could see even more volatility.