The SEC-Ripple Lawsuit to Conclude by April 2022, Attorney Jeremy Hogan.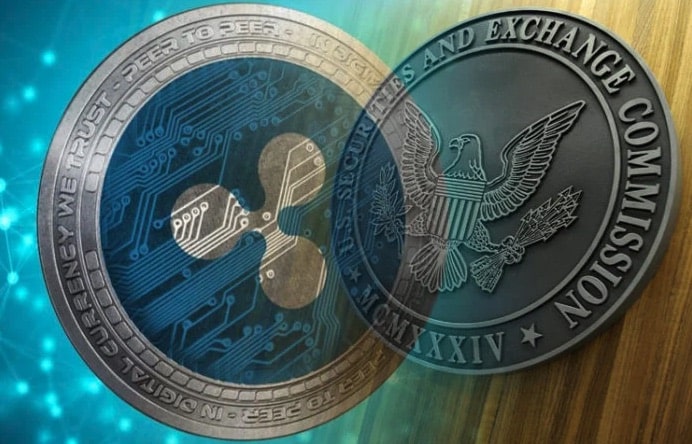 Momentous SEC-Ripple lawsuit cloud end by April 2022.
SEC-Ripple Lawsuit to Reach Conclusion by April
More than a year has passed since the SEC filed a lawsuit against Ripple, and analysts have begun to project its conclusion date.
Recently, Jeremy Hogan, a well-known attorney among the XRP community, has remarked that there is a low probability that the lawsuit will last past summer. As he stated April is the most optimum estimation for the lawsuit to reach its fate.
In an interview with CNBC, CEO Ripple Brad Garlinghouse had also suggested that the lawsuit might reach the conclusion by the end of 2022.
Notably, the discovery proceedings that are to be closed by Jan 14 are expected to prolong a bit longer. As in a joint filing SEC and Ripple both have requested the court to reschedule the date to Jan 19. The date has already been rescheduled on multiple occasions before.
Impact on the Market
Irrespective of the time the lawsuit takes to meet its conclusion, one thing that could be said for sure is that the results will have a far-reaching impact across the spectrum.
The party emerges as the victor will be vindicated and the party that losses will be stained, forever.
In case if the SEC succeeds with the lawsuit, it will give the regulator a permit to deal with the crypto the way they desire, whereas, for Ripple it would have devastating effects.
On the contrary if Ripple wins the legal battle it would bore the firm unprecedented returns, both financially and legally and the SEC would be constrained. The agency would certainly lose the power to even oversee the crypto, let alone market's regulation.
A Brief History
The US Securities watchdog SEC had filed a lawsuit against Ripple in Dec 2020. The lawsuit accused defendants (Ripple, CEO Brad Garlinghouse and Co-founder Chris Larsen) of not getting XRP registered with the relevant authority, although the XRPs worth $1.38 billion were sold under securities contract.