This is When Bitcoin Will Turn Bullish, Tells Revered Crypto Analyst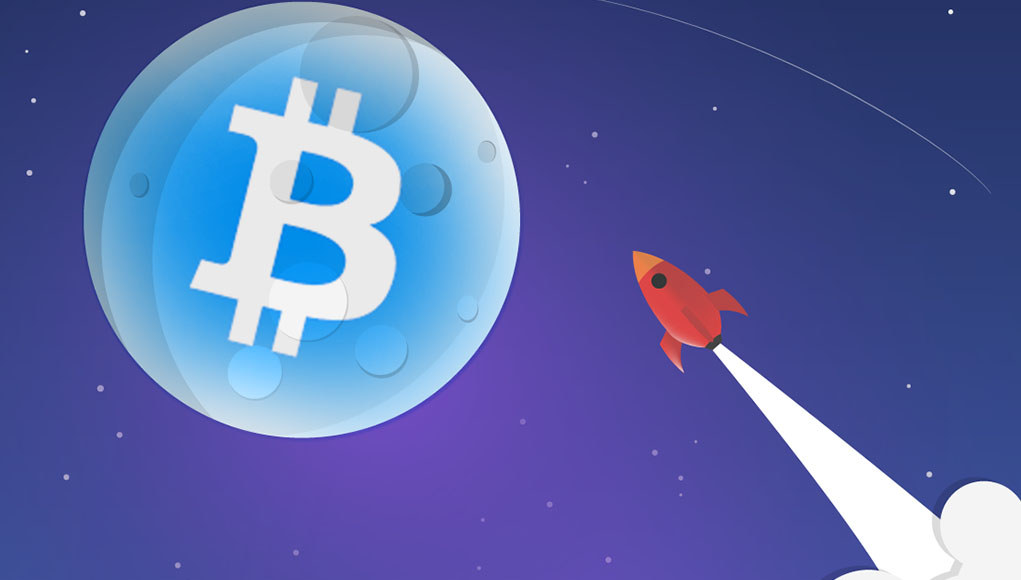 In the times when world's premier cryptocurrency Bitcoin is tenaciously Jammed because of the ongoing crypto winter, hope is actually a good strategy. With Bitcoin stuck below $20k for 2-weeks now, market analysts remain hopeful that Bitcoin will break through the bear market in the coming future.
In his recent tweet analyst Kevin Svenson shared a historical chart showing multiple market bull and bear seasons. The chart illustrated the number of days for which Bitcoin remained bearish before the bull took control.
#Bitcoin Average Bear Market Length pic.twitter.com/3in9MsLaK2

— Kevin Svenson (@KevinSvenson_) October 19, 2022
As per the chart, in 2013, the bulls returned after 81 weeks, whereas in 2018 cycle bears were dethroned after 68 weeks. Taking these two cycles as a sample, Svenson projected that the ongoing bear market mayast for 75 weeks, average of the previous two bear seasons.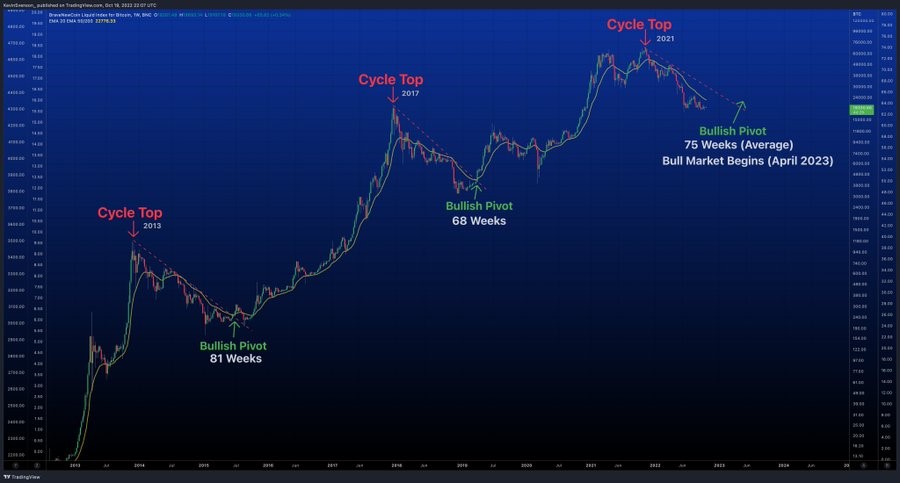 The estimate effectively means that the bears will remain in control until April 2023, it is after that the Bitcoin will turn bullish.
So, we still have at least 4 months to cope with. In the coming 4 months Bitcoin would definitely go through multiple price hiccups. In the worst case, technical shows, Bitcoin may form a reverse triangle that will result in a severe market crash. It has also been predicted that it could go as low as $6k during the prevailing bear season.
However, many conflicting projections have also been made as for Bitcoin's future price action. Analyst Michaël van de Poppe voiced his observation that Bitcoin is still waiting for a breakout one week after predicting a "very big move" for it. Notably the crypto community overwhelmingly believes that Bitcoin is yet to hit the bottom. What actually is the bottom, is anybody's guess.
Moreover, currently trading at $19.2k, Bitcoin is up 2.8% over the week. Over the month Bitcoin has lost value by 1.9%.