Threat of a Bearish October Looms as Whales Sell Off 330 Million XRP Tokens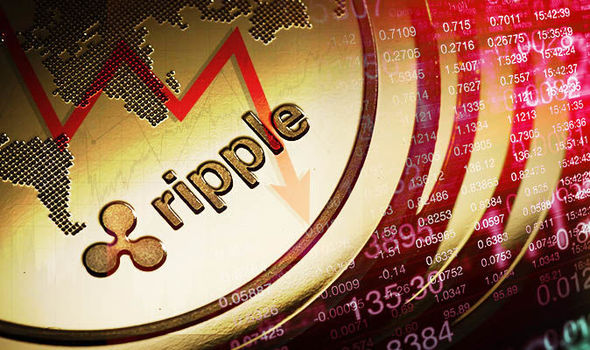 Currently trading at $0.52, Ripple's native XRP has had a bearish September. At the beginning of the month XRP traded around the $0.50 price level. During the month XRP mostly traded between the price range of $0.48 and $0.51.
The coin occasionally breached the range. On September 11th XRP experienced the month's strongest price movement as the coin fell by 4.5% from $0.49 to $0.46. XRP has gone through the price movement of 3.6% today, as it reached the monthly high of $0.54, just a couple of hours ago. During the day XRP has gained value by 5%.
Nevertheless, this recent spike in XRP's value may be short lived as the whales have recently sold off 330 million XRP tokens, worth over $165 million in dollar terms.
According to the data shown in the graph below, the whales holding 10 million to 100 million XRP tokens had a cumulative balance of 3.36 million on September 22nd. The balance has, as of now, depleted to 3.03 million. This means during the week from September 22nd to September 29th, the whales have sold 330 million XRPs into the market. With this recent selling spree the balance of XRP whales has gone down below the level it was at on September 1st.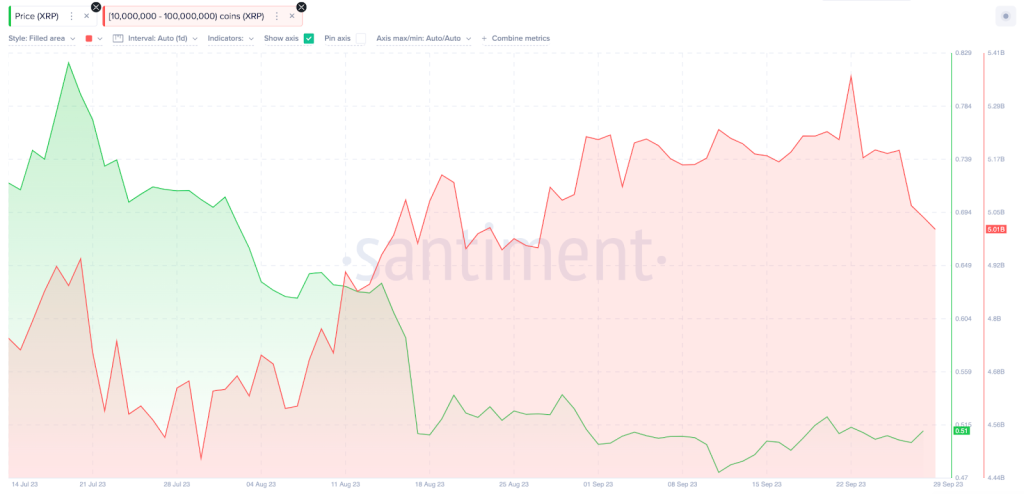 Today's spike in XRP's value will further encourage the whales, and also the short-term traders, to sell off their positions for a reasonable profit. This could potentially worsen the supply-demand gap, causing XRP to lose value.
At the current movement XRP is getting a strong support from $0.49 price level, the coin has not breached the level once since September 15th. Any breach below $0.49 may stir a steep fall in XRP's value.