Tipsy pledges to revolutionize the entertainment industry by creating the world's first blockchain-based entertainment ecosystem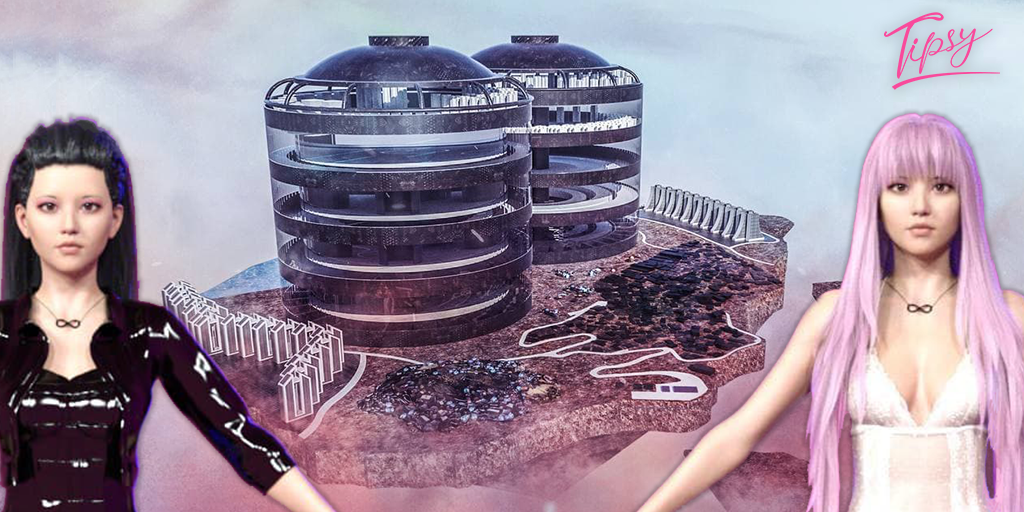 Technology plays a vital role in today's entertainment industry. As humans, we are all constantly improving, looking for ways to meet like-minded people, and searching for opportunities to connect with one another. With the onset of the recent COVID-19 pandemic, social distancing introduced a new challenge to our desire for human interaction. Virtual alternatives to in-person engagements became a natural solution to the need to stay home and distant, accelerating the digital shift that was already in motion.
Enter Tipsy, the world's first adult-friendly entertainment ecosystem. Created by TipsyLabs and its strong team of experienced tech, gaming, and cryptocurrency professionals, the platform, which is currently under development, brings users, models, and developers together. Tipsy collects the best services, apps, games, media, and merchandise under the same roof, creating a virtual one-stop solution for every entertainment need imaginable.
The platform's highlight is the creation of an innovative, completely virtual world where users can meet and interact in 3D using avatars. Buying or selling land and properties inside the TipsyWorld, trading NFTs, and solving quests are just some of the features TipsyLabs promises for this digital playground. This startling innovation is more than just a big step; it represents a giant leap into the future. Using virtual reality (VR) technology allows users to enjoy the full array of entertainment on offer and delivers an unparalleled immersive experience. Plus, in a state-of-the-art use of artificial intelligence, whenever the avatars are not being controlled by a real person, they are capable of interacting in the virtual world on their own, driven by AI. so the TipsyWorld will always be interesting and animated.
Thanks to cloud gaming tech, the entire platform can be streamed on all gadgets with a web browser. To gain access, users simply need to use a utility token called Tipsy. TipsyLabs launched their Tipsy token on a decentralized platform on September 8, to the acclaim of its rapidly growing community.
To augment its platform and token launch, Tipsy is set to host some big events in the following weeks. One very important one is the upcoming land sale, in which users can purchase plots of land within the TipsyWorld ecosystem. Purchasing land in TipsyWorld is only possible with Tipsy tokens. Such digital parcels will bring their owners a passive stream of income in the future, since having a place to stay is necessary for users to gain access to most of the features inside TipsyWorld. Moreover, the Tipsy team is delighted to announce the Tipsy token's imminent listing on a centralized exchange, and the possibility to stake owned Tipsy tokens will soon become a reality as well.
With Tipsy's fascinating blend of cutting-edge technologies and human interaction in a one-stop virtual world, it's clear that entertainment will never be the same. The future is Tipsy.
For more information on TipsyLabs, TipsyWorld, and the Tipsy token, visit www.tipsyonline.io or, on telegram: @tipsyonline