Top Bitcoin Influencer Seeks to Interview Ripple CEO, Here's What Community Thinks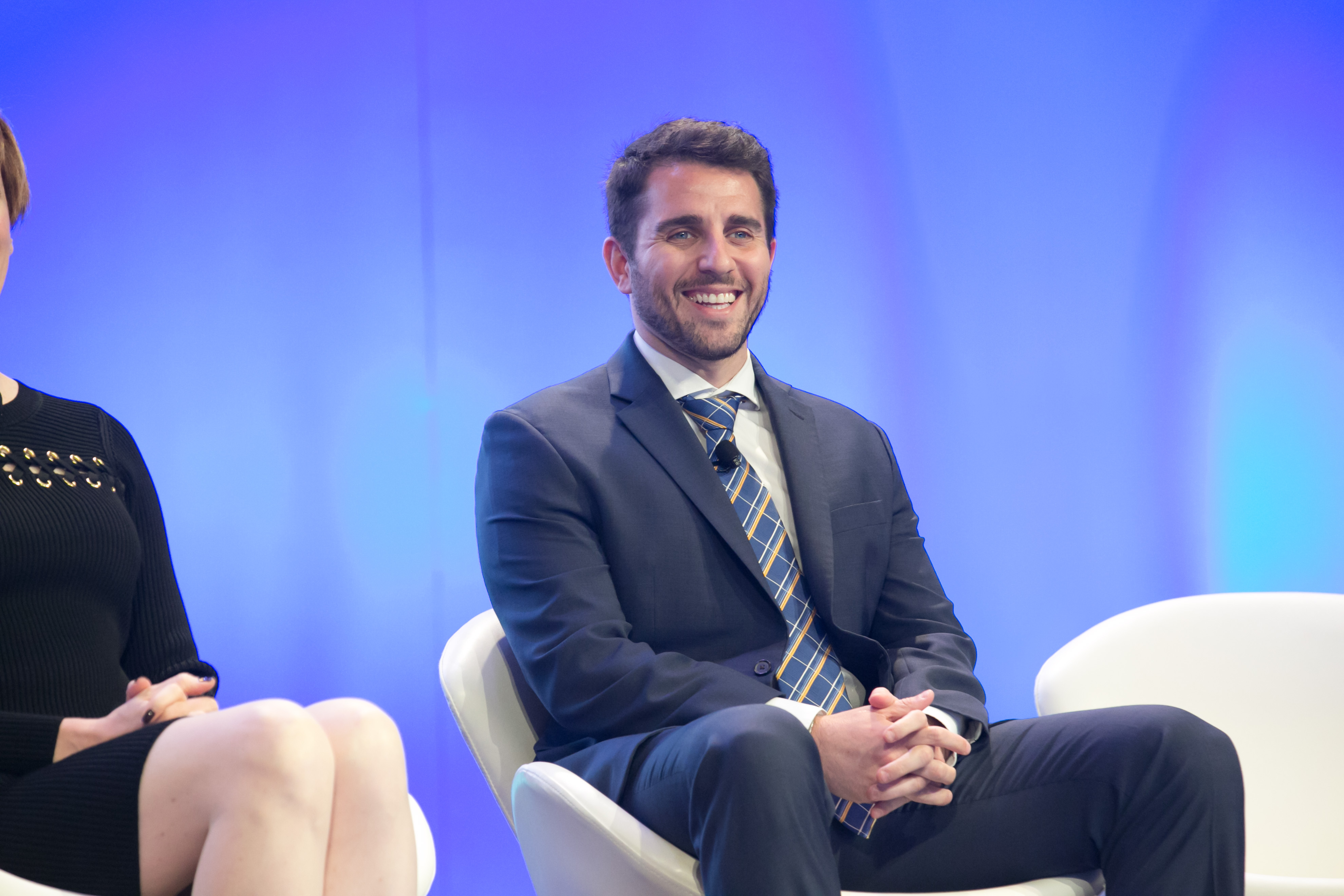 Anthony Pompliano (aka Pomp in the crypto industry) is a Bitcoin maximalist who recently asked his Twitter followers whether or not he should interview Ripple's CEO, Brad Garlinghouse. Since Pomp's tone often influence and encourage bitcoin supporters, this topic appears as an investigation of dialectic, influencing both XRP and BTC enthusiasts to contribute their views. 
Will Pomp Record Off The Chain Episode with Brad ?
As a Bitcoin maximalist, Pomp quite often denies commenting on XRP and barely speaks on Ripple as well as XRP. However, in his tweet, he asked the opinion of his fans and followers ahead of setting up an interview or a record an episode of Off The Chain with Brad Garlinghouse, CEO of Ripple, the San-Francisco based company behind the third-largest cryptocurrency, XRP.
For those who aren't familiar with "Off The Chain", it is a podcast by Pomp wherein he talks to some of the most influential people in crypto as well as Wall Street to understand their opinions about the crypto world. 
Someone just introduced me to the Ripple/XRP team, because @bgarlinghouse will be in NYC this week.

Should I record an episode of Off The Chain with him? If so, what should I ask him??

— Pomp 🌪 (@APompliano) September 29, 2019
While most of the XRP community members positively reacted to Pomp's question, they also suggested him to ask Brad "what's the exact number of banks that have signed-up with Ripple". This concern of XRP community members seems quite valid because as per the latest tweets shared by the prominent XRP community leaders', Ripple's two executives in different interviews noted two dissimilar figures to indicate the number of banks Ripple has partnered with. 
Notably, Ripple's Regional Vice President (EMAI), Mr. Stephen Overton in a wake of Pakistan's Faysal Bank Partnership states, Ripple has 250 customers whereas Stuart Alderoty, the General Counsel at Ripple noted 220 customers in another interview, shared by Diep Sanh, high profile XRP community member.  
In a bunch of questions, Anthony Pomoliano also answered why he wants to record an episode with Brad Garlinghouse if at all community agrees. While responding to a criticizing comment that argued "You can use education on XRP since you claim you don't know its purpose", pomp said; 
 That is why I would do the interview. I would take the time to have him walk me through the various aspects, while I was able to ask questions and also ask questions that were crowdsourced from Twitter
Besides, BTC enthusiasts droopily reacted "he shouldn't record any episode with Brad" and said, if Pomp literally wants to record then he should bring other bitcoin maximalists in discussion and head towards it in a live-streaming mode. However, a bitcoin pioneer, Matt Odell who was named to be present with Brad in Pomp's Off The Chain podcast, said, Ripple & Co would not agree to it. 
My first thought is you shouldn't do it. Brad and Co are bad actors, they shouldn't be given a platform unless they have to answer real questions.

My second thought is that I would do it with you but only if it's livestreamed.

Third thought, they would never agree to that.

— Matt Odell (@matt_odell) September 29, 2019
With the mixed arguments from both the sides, BTC and XRP community, it's pretty interesting to know whether or not Pomp will record an episode with Brad and if at all he does, it is worth listening and knowing the opinions of both the leaders of the crypto community. 
A live streamed conversation between a supporter and a detractor seems really fair to me. Agree that is unlikely to be agreed to by them unfortunately, Pomp said. 
Image Source – Flickr