Trading On WhiteBIT For Newbies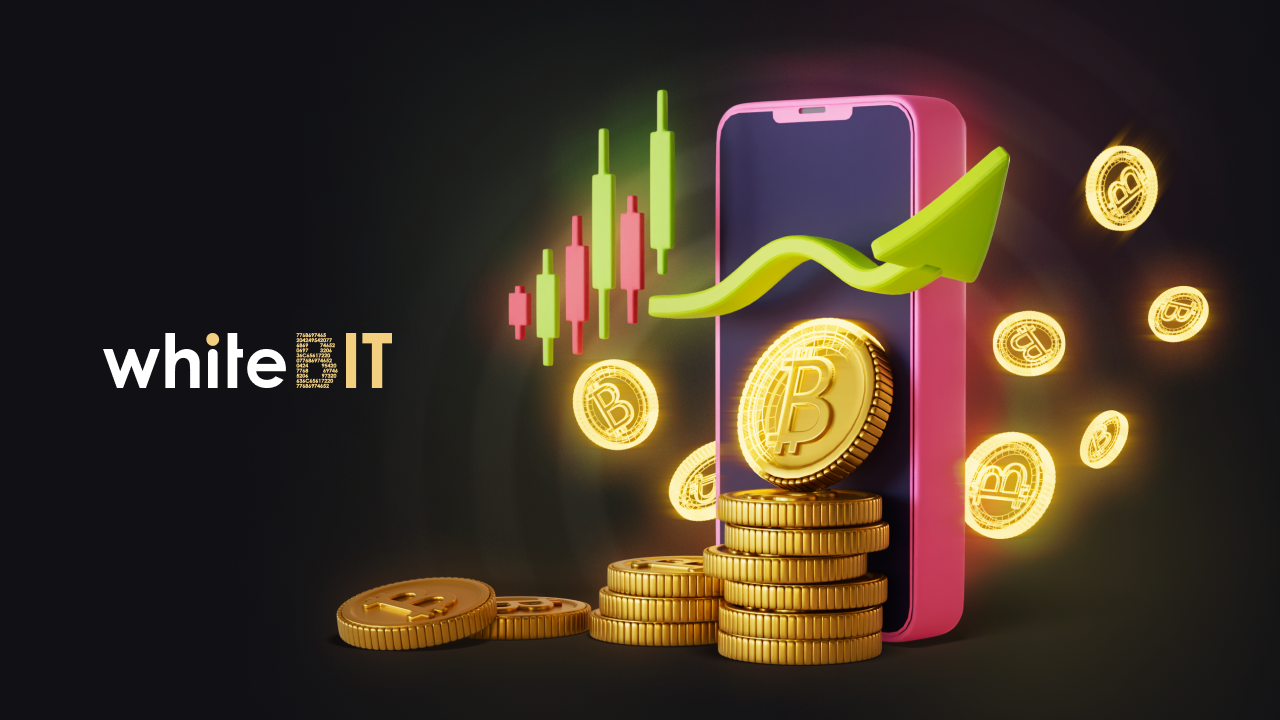 The simplest way of buying cryptocurrency is using a reliable exchange. Traders can use their credit cards with fiat currency for a cryptocurrency buy process. However, once users buy cryptocurrency, they may trade it on trading platforms like WhiteBIT.
Keep reading the article to learn more about buying and selling crypto. The article also describes the cryptocurrency trading process on WhiteBIT.
What Is WhiteBIT And How To Sign Up On It?
The first step is to create an account on WhiteBIT before you buy crypto. Click the sign-up button and complete the following steps:
add email address.
create a password.
add a referrer (only if you have one).
agree to Terms and Conditions.
Then click "Continue" and complete your profile by adding the necessary data. Once you create an account, you can add your credit card information to make a deposit to your WhiteBIT account. It's a necessary step to purchase cryptocurrency by using fiat money. Typically, WhiteBIT users deposit in euros, but you can choose a different currency.
Many users prefer having cryptocurrency not just an investment or precaution against inflation. Digital coins enable us to buy products and services otherwise unavailable. However, trading cryptocurrency is a rather popular way of earning money. Let's check out methods for buying and selling crypto in the following section of the article.
Buying And Selling Assets On WhiteBIT
WhiteBIT offers two simple methods of buying cryptocurrency:
use the exchange.
trade assets.
If you don't have cryptocurrency, use fiat currency for exchange. If you have cryptocurrency but want to exchange it for a different one, consider using P2P or DEX exchange.
WhiteBIT also has options for traders:
basic trade.
PRO trade.
margin trade.
futures trade.
Use basic or PRO trade options to buy or sell cryptocurrency. Place orders to specify what type of cryptocurrency you want to buy or sell. More details about placing orders are described further in the article.
Order Types
WhiteBIT has several order types available for users. All orders are available on the "Basic Trade" platform:
market order
limit order
stop-market
stop-limit
conditional order
conditional-limit
conditional-market
Each order has its peculiarities and benefits, so let's check all options in detail.
Market Order
A market order is all about buying and selling an asset immediately at the current price on the market. This order type is beneficial for traders who want to get profit immediately. However, it's almost impossible to predict the price of selling the asset, which can lead to losses instead of profits.
Limit Order
Limit orders enable WhiteBIT users to buy or sell crypto assets at fixed prices. It means the system won't complete the order immediately, but only once the asset's price reaches the fixed price.
Suppose you want to purchase Bitcoin. Choose the pair USDT/BTC, and pick the limit order. Then type in the price of BTC at which you are ready to buy the coin. Let's assume it's 19,000 USDT. As soon as the BTC price reaches 19,000 USDT, the system autocompletes the order. However, the system won't fulfill the order if you don't have enough money in your deposit account.
Stop-Market
It's an order to buy or sell assets at the market prices once the asset has traded at a specified stop price. If the asset reaches the stop-order price (specified in the order), the order is treated as a market order. Thus, the system fulfills it at the next available market price.
Stop-Limit
According to this order conditions, the system fulfills it once the asset reaches a specified stop level. In this case, the stop price plays an activation role that triggers the system, so it sells or buys a chosen asset.
Conditional Order
The system fulfills a conditional order once a chosen trade pair reaches a specified price. This order type saves time since traders have to track only one chosen pair, for instance, BTC/USDT. Moreover, the conditional order helps minimize the risk of losses in case of significant fluctuations within the market.
Conditional-Limit
It's a combination of condition and limit orders. The order requires the user to specify a price. Once the market reaches this specified price, the system fulfills a limit order. Traders can set higher or lower crypto prices than the market price.
Conditional-Market
According to this order, the system places a limit order on a chosen pair. Traders can pick BTC/USDT, ETH/BTC, and other pairs. The next step is to choose an activation condition. Once the market price reaches the price specified in the activated condition, the system fulfills the order.
WhiteBIT aims to create perfect conditions for beginners and professional traders. The platform's creators believe cryptocurrency should be more accessible to ordinary people.