Turkey Surprisingly Leads the Way in Crypto Adoption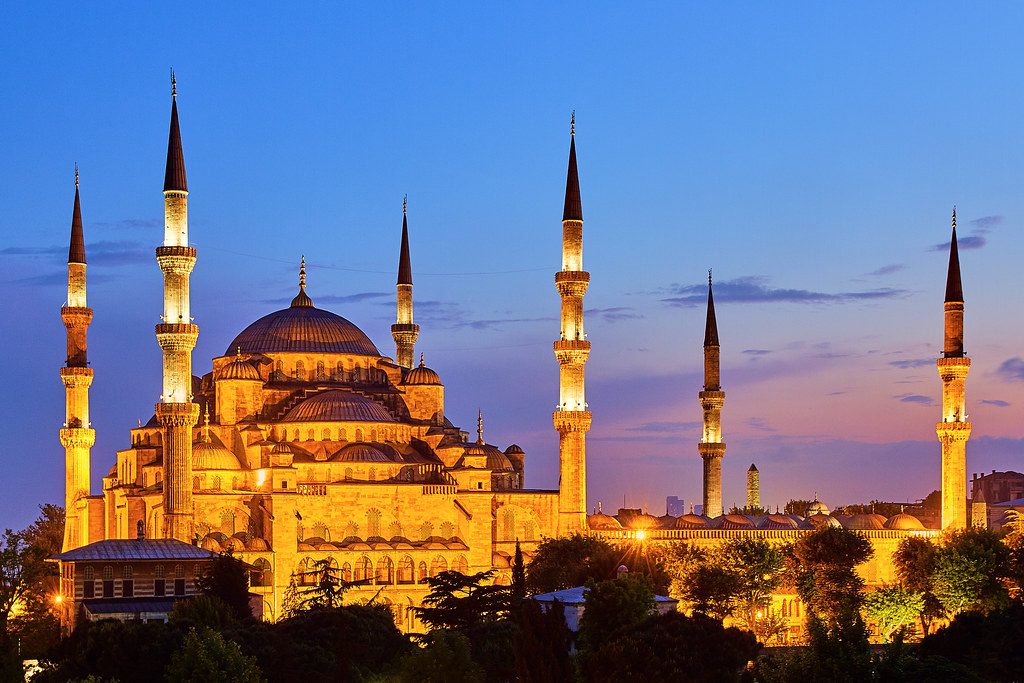 Turkey is one country that may set an example to others when it comes to cryptocurrency and blockchain adoption, according to new research. Statistica's Global Consumer published the report demonstrating that around 20% of Turkish citizens are familiar with and have been involved with cryptocurrency in one way or another.  That number is the highest percentage worldwide. Brazil and Colombia follow closely with 18% of its population used some form of digital currency in the past.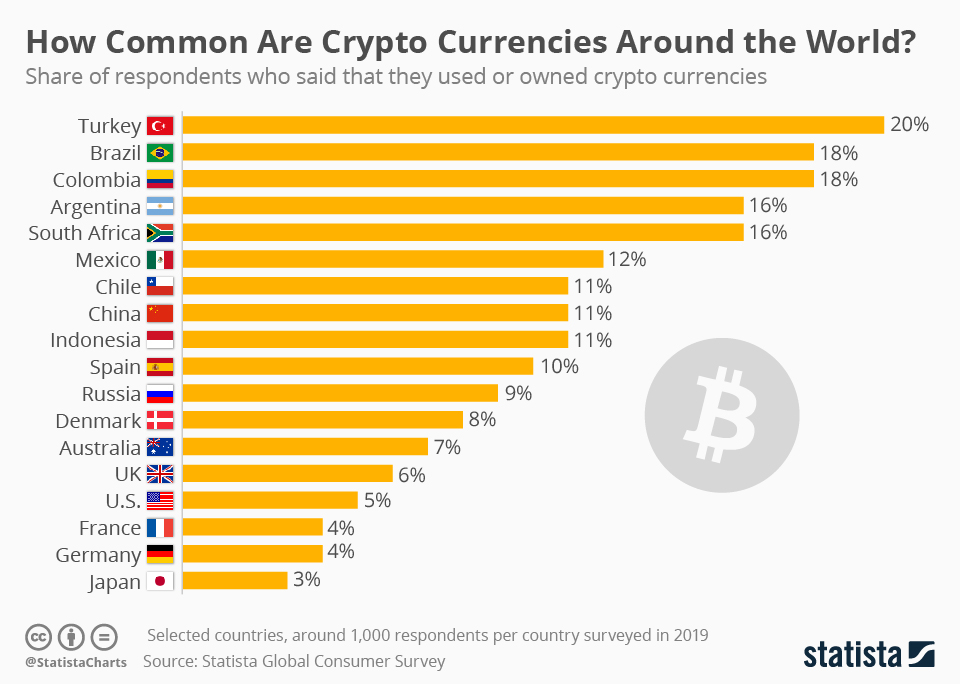 Lately, Turkey's political environment has been very shaky. While the country sees local political stability in authoritarian leadership of its president Recep Tayyip Erdoğan externally the country has been in the middle of the long-lasting armed conflicts in Iraq and Syria. Additionally, Turkey's had its ups and downs in relationship with the EU, Russia and the United States. As a result, because of those factors and high volatility, Turkish lira saw its value drop against other fiat currencies in the past years.
People in Turkey found a way to hedge against the volatility of the local currency and political uncertainty by keeping their money in cryptocurrencies instead.
A survey conducted by ING in April 2015 suggests that 45% of Turkish people believed that digital currencies such as Bitcoin, Ethereum, XRP, and others are the future of online payments. This number is the highest percentage for all the European countries surveyed at that time, with the European average being just 28%. Last year, ING published results of another survey stating that 18% of surveyed people in Turkey own some type of digital currency, compared to 9% of people in other European countries and 8% of people in the U.S. Other findings from that survey showed that 56% of Turks had used mobile payment apps in the past, in contrast to 45% European consumers on average. Generally speaking, the higher acceptance of crypto and mobile technology suggests that citizens of Turkey are more ready to use mobile devices to pay online, access financial services and utilize digital currencies.
The online payment industry in the country got its first opportunity to open up to crypto in 2016 when Paypal license was rejected by the Banking Regulation and Supervision Agency and subsequently the service was banned. The use of crypto in the country rose immensely peaking in 2017 before the famous cryptocurrency market crash.
Nowadays, there is more optimism for crypto in Turkey with President Recep Tayyip Erdoğan recently stating that all tests of the digital lira are expected to be finished in 2020, and it may be launched as soon as next December. There is growing skepticism however that Turkey's state-backed digital currency is not to provide ease of access to financial services but rather a chance for the government to benefit from additional monitoring, as huge sets of sensitive data can be easily gathered from a blockchain transaction records.
Image source: Statista.com and Flickr.com