Typical Mistakes Players Make when Gaming with Crypto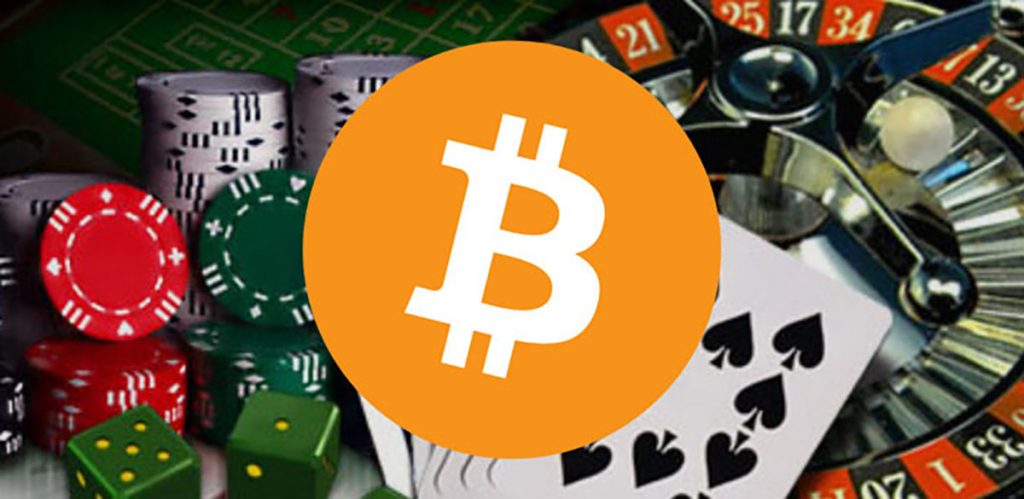 Digital currencies are rapidly becoming viable payment options at online casinos. Since the cryptocurrency boom in 2017, various industries realised the value of blockchain transactions. Virtual coins are particularly suited for online gambling due to their decentralised nature. From Bitcoin to Ripple to Monero, cryptocurrencies provide players with pseudo-anonymous, quick and affordable payments. So, it's not surprising that a growing number of gambling websites accepts digital coins for deposits and withdrawals.
Despite the leaps cryptocurrency gaming make is making, the practice remains relatively novel for many gamblers. Some players might have an inkling of what cryptocurrency is, but problems could arise when using it. Similarly, to gambling with fiat currency, you have to be cautious about how you gamble with digital coins. A single miscalculation can leave you counting enormous losses. Therefore, it's better to know beforehand what you are getting into to ensure the best experience. Of course, you can't foresee everything, but you can take precautions to avoid falling into various pitfalls. Learning a few of the mistakes cryptocurrency gamblers commit affords you an advantage.
Transacting Directly from an Exchange
Gambling with crypto requires you to acquire the preferred coins. You do that at a coin exchange. A frequent misstep among novice currency holders is using the exchange for payments. Rather than get a wallet, some gamblers figure that they can deposit to online casinos straight from the coin exchange. This move poses severe risks because the service you are using could experience issues. If the exchange closed or suffered a data breach, you would lose all your money. Players should always consider crypto wallets. With a wallet, you maintain some level of control over your funds. The type of wallet determines how much access you get, though.
Sticking to One Coin
The appeal to gamble with Bitcoin is understandable. After all, it is the most popular virtual currency. The high BTC value means that you can enjoy satisfying wins. Don't forget, though, that the losses would be just as significant. If the market affected the one coin you are familiar with, rendering it worthless, then it could mean losing all your money. The cryptocurrency sector is fickle, with coin values dropping at the slightest provocation. So, don't limit yourself to a single currency. Today's crypto market offers over 1000 coins. Admittedly, not all digital currencies are suitable for gambling, but a majority are. Take the time to educate yourself on different coins. Never assume that you can easily switch to Ripple just because you have experience gambling with Ethereum.
Poor Research
Players who underestimate the power of research almost always end up regretting it. Just because you read a few articles about how blockchain payments work doesn't mean you should dive headfirst into cryptocurrency gambling. Learn how casinos that accept digital coins differ from traditional gambling platforms. Find out how crypto games operate. Use all the resources at your disposal to learn as much about blockchain gaming as possible. After all, virtual currencies still have a lot of unknowns, and their future is not guaranteed. Don't ignore crypto communities. Find experts on various coins and get their opinions. Some gamblers fail not because they can't play, but because they make decisions with little information on hand. Arm yourself with all the necessary details to ensure you don't lose currency.
Not Playing Free Games
One thing some new gamblers might not know is that crypto casinos are not too different from regular gaming sites. For example, they may not be aware that they can play for free. Casinos that accept digital currency have games with demo versions. Therefore, gamblers can bet on crypto titles before wagering real money. Practice is essential for novice players. Disregarding free games robs you the opportunity to familiarise yourself with specific gameplay in advance. Skill-based gaming alternatives require calculated decisions for which you might not be ready. Hence, you end up making reckless mistakes that cost you money. Sparing a few hours to play free Bitcoin, Litecoin or Ripple casino games can prevent unpleasant experiences. Another option for freeplay is no-deposit bonuses. Not every player realises this, but these offers are perfect if you want to learn how cryptocurrency gaming works.
Not Adjusting for Coin Volatility
One aspect about cryptocurrency gamblers should always keep in mind is price volatility. Digital coins are highly unstable. Their values spike and fall depending on various market factors. It's why you see Bitcoin worth more than $60,000 one week, then losing half its value in the same month. Some players don't take price fluctuations into account. Gambling with virtual currencies could mean your bankroll increasing when the coin value surges or losing almost your entire budget due to poor performance. Failing to plan for price volatility can leave you with irrecoverable losses. If you intend to convert one virtual currency to another, or fiat, understand the consequences first. Conversion rates can eat into your budget as well. Thus, gamblers should educate themselves on cryptocurrency market trends so that they can prepare accordingly.
Failing to Factor in Taxes
Most nations don't have clear cut laws governing cryptocurrency use. It's one of the primary issues affecting the industry. As digital coins became more prominent, governments and regulatory authorities began implementing rules on their usage. Countries like El Salvador have embraced crypto use by making Bitcoin legal tender. Taxes on digital currencies are not familiar to everyone, and that can cause problems when gaming. If you win, you should be aware of what the local laws say about crypto taxes. Know if you have to give up a chunk of your prize money or if you get to enjoy all of it.
Cryptocurrency gaming is undoubtedly changing how people gamble. As gamblers get familiar with digital coins, they are discovering new levels of casino gaming. However, mistakes are bound to happen, which is why inexperienced players should learn the typical ones to watch out for.