Uniswap Price Analysis: UNI's Price Drops Nearly 14% Within One Day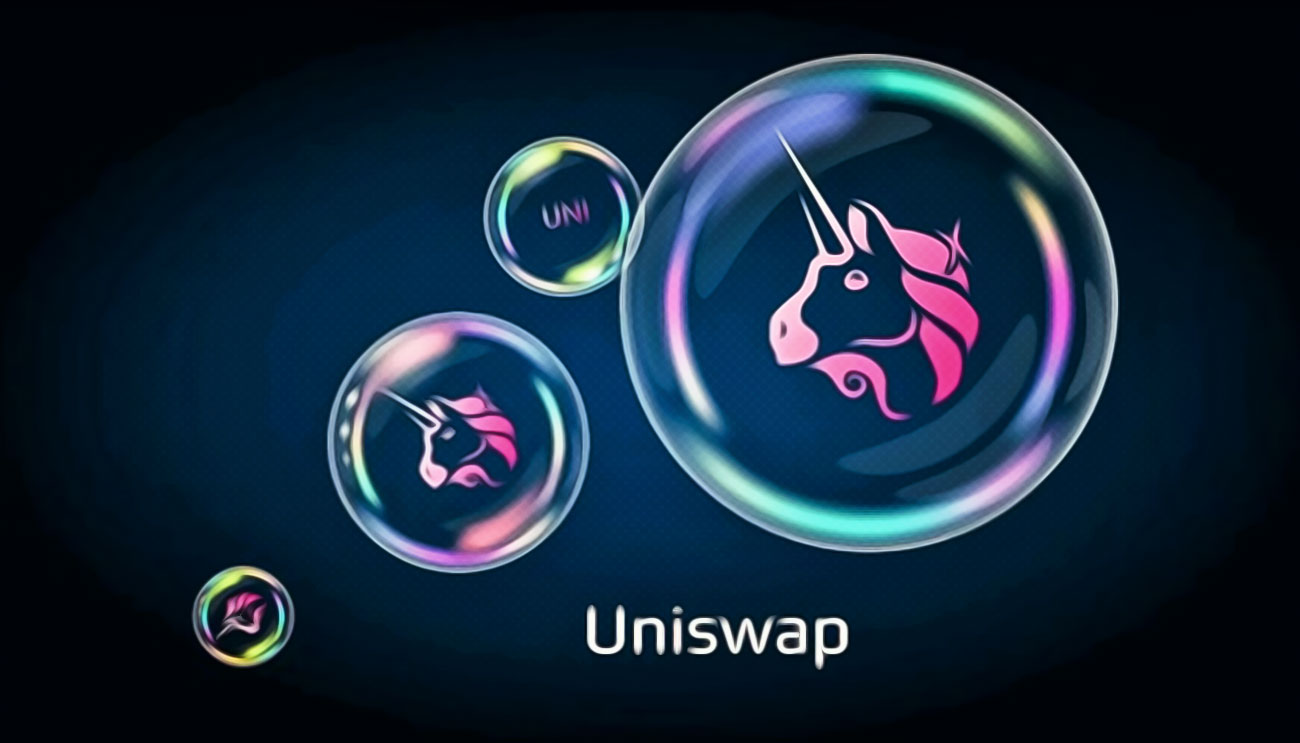 A few days ago, when the top-ranked digital currency Bitcoin's price value plunged down from its $40,000 mark to $34,000, the famous decentralized finance (DeFi) exchange Uniswap's native governance token UNI was leading the decentralized finance industry with its upsurge. Earlier on the 20th of January, the price value of UNI surged high to $9 by posting a rally of around 12 percent. However, following this price surge, the price of this governance token has fallen down once again.
UNI Statistical Data
The market cap of UNI is standing at $2,254,259,133 out of the total cryptocurrency market capitalization.
$3,851,819,149 is the 24-hour trading volume of the coin.
The circulating supply of the coin is standing at around 285,304,490 UNI.
UNI Price Value
At the time of writing, the price value of UNI is trading at$7.94 with a change rate of -5.07 in the last 24 hours.
Price Analysis: UNI Fell To $7.7 Within No Time
UNI has lost control over bulls that helped the coin to post a positive rally during the past week. After reaching the mark of $9 on Wednesday, the price value of UNI faced a price drop, which sent the coin down to trade around the $7.7 level. UNI's price has decreased by nearly 14 percent within the duration of just one day.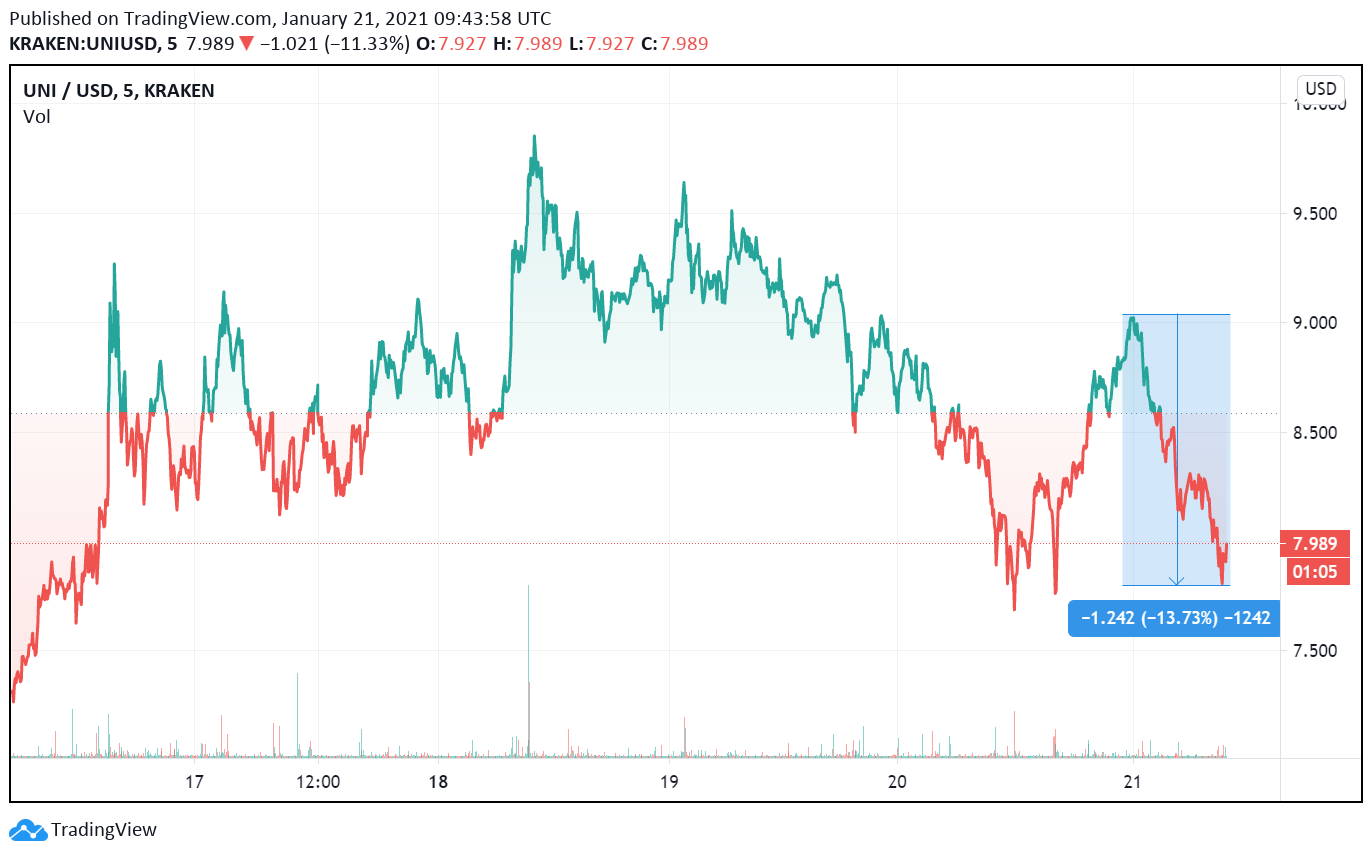 Via Trading View
Following the price drop, it has slightly started recovering as the price of the coin is once again back in the $7.9 – $8.0 range. But this slight recovery has not proven helpful for UNI as it is still in bearish sentiment, which means it has to make a little more effort to come out of it completely. At the press time, it is down by more than 5 percent in the last 24 hours, which shows the control of bears on the coin has still not weakened. However, on a weekly basis, the price is up by over 24 percent, as per the data from CoinMarketCap.
The short-term target for UNI is to reclaim the figure of $9 so that it could regain its bullish momentum.