Weiss Ratings says XRP as Base is Perfect for Binance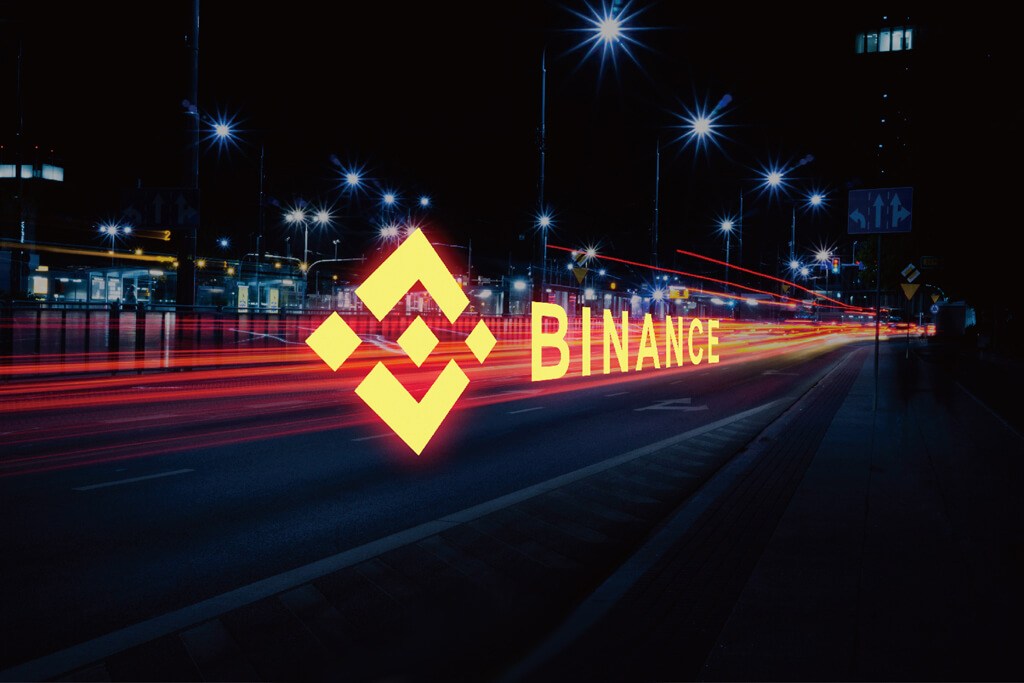 Weiss Ratings is now endorsing XRP, a native coin for the Ripple protocol (RTXP) and is now urging Binance to make it base for their customers. Apparently, the XRP community is drumming up for the same for obvious reasons—XRP settles fast and is cheap for moving funds when it acts as base.
Ripple coin, commonly known as XRP, was designed specifically for banks and as early as 2012, the coin was in full swing helping as many as 30 global banks and financial institutions to move value from one point to another. The coin's intrinsic properties as speed and cost certify it as superior and in recent time it got the attention of Weiss Ratings.
Twitter Findings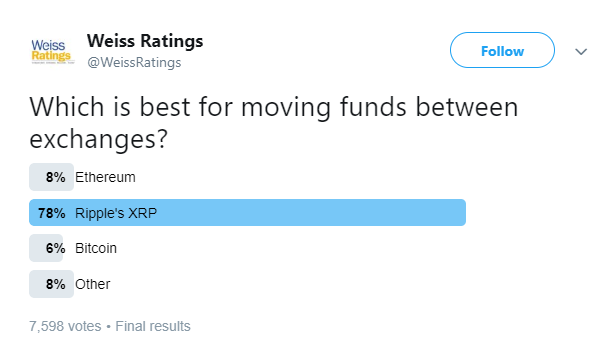 In a recent poll done in Twitter, the independent rating agency asked the Twitter community which coin they thought was the fastest for moving funds between exchanges. Amongst the coin receiving votes was Bitcoin (BTC), Ether (ETH) and XRP, and as expected, the tweet received a lot of attention but at the end of the day, XRP got the most votes garnering 78 percent of the votes. 
XRP is Perfect for Binance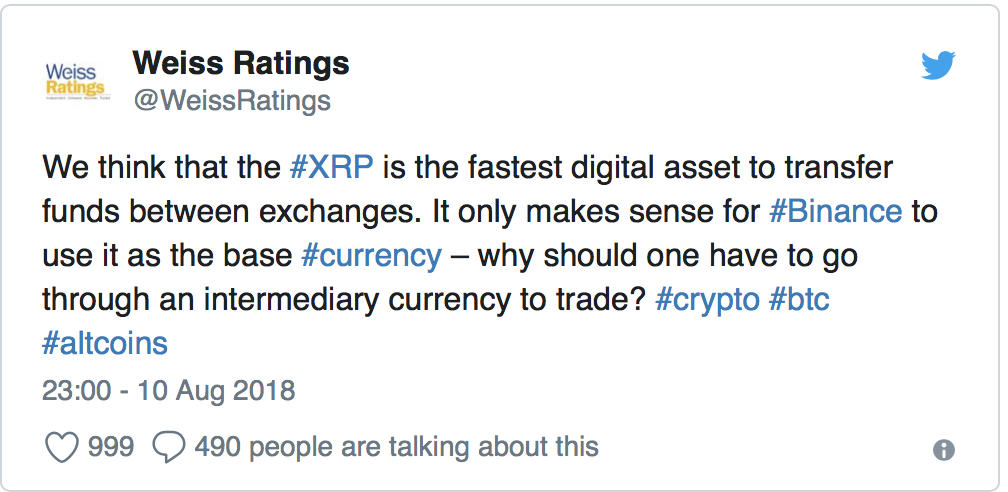 It's along this vein that Weiss Ratings officially endorsed XRP as the fastest with no confirmations for moving funds between exchanges urging Binance to make it a base currency. Binance is one of the largest cryptocurrency exchanges in the world by trading volumes with head quarters in Beijing but looking to expand into Europe and specifically Malta. 
Weiss Ratings pitched saying it made "perfect sense" for Binance to make XRP base and that there is no need for users to go "through an intermediary currency to trade". This coincidentally was after an XRP fan asked Changpeng Zhao, the CEO of Binance, to make XRP as base at their exchange.
 At the moment, Binance offers four coins as base currencies: Binance Coin (BNB)-which is their native coin, Bitcoin (BTC), Ethereum (ETH) and Tether (USDT)-a stable coin.
If Binance decide to make XRP base then it will join other exchanges as Bitrue, OneCoin of India and San Francisco based DCEX.