Western Union Will Use Ripple XRP in Money Transfer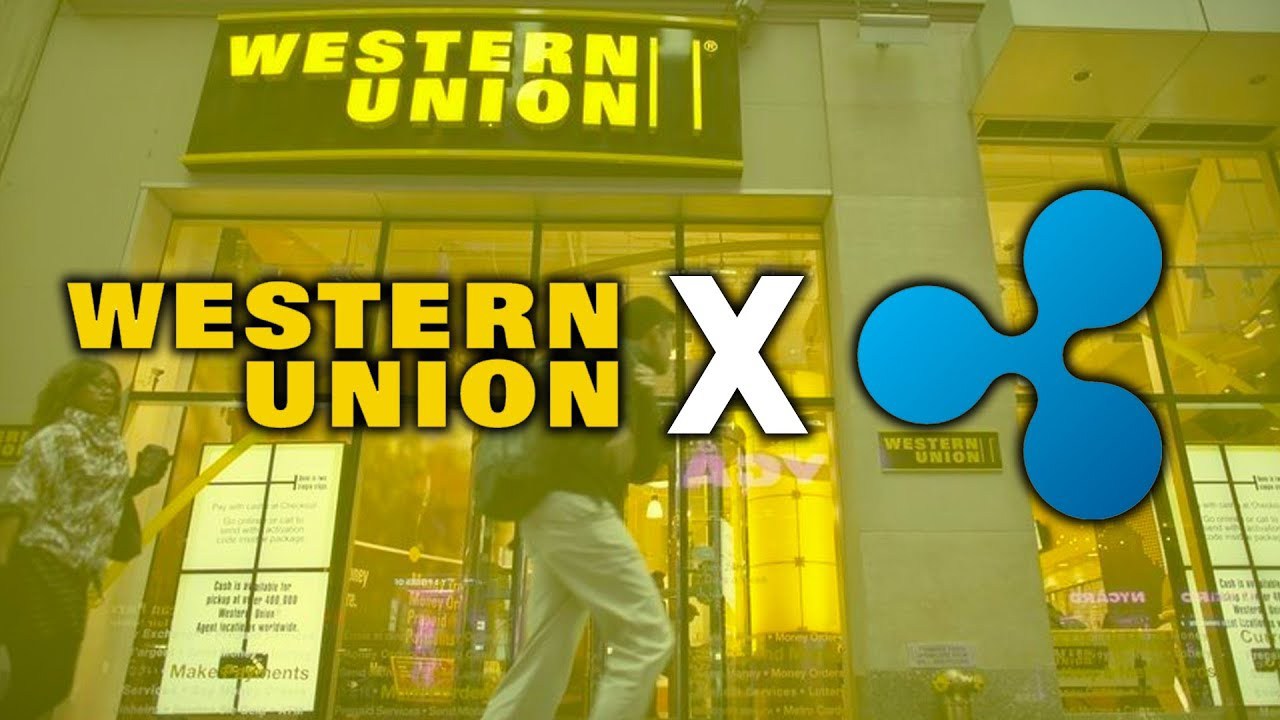 Ripple, the developer of XRP digital currency, continues to achieve big wins that will transform the global financial system and move banks and financial institutions to a new level.
Following the announcement of partnership with MoneyGram and joining of the UAE Exchange to its customers, which has more than 100 customers from banks including some major American and international banks, Western Union is also interested in the blockchain technology and Ripple techniques and wants to benefit from them.
In a Bloomberg press interview with Western Union CEO Mr.Raj Agrawal, he stressed that his firm is fully convinced of the benefits of blockchain and its importance to the money transfer business.
He added that his firm is testing the Ripple services to which its competitor company MoneyGram and UAE Exchange also have resorted.
Testing of money transfer by XRP digital currency
Mr. Raj Agrawal was clear at the press interview and said that transfer of money by digital currency was currently under test as one of Ripple services.
In other words, he means that his firm is interested in xRapid service, which uses the blockchain and Ripple Network with the digital currency in each transfer process.
This is the same service that MoneyGram has decided to use officially, while we expect it to be used also by UAE Exchange. This is at a time when we know, for example, that the famous Banco Santander bank is dependent on the xCurrent service that does not rely on digital currency in transfer processes.
 Tests will continue for weeks before the partnership is announced
The financial institutions do not come, participate in the service and start working. Things do not go this way actually. The American institution that develops this currency gives them weeks of experience. It may extend up to several months to test money transfer and its techniques from one country to another to a small extent.
After that, the two companies reached an agreement to start the adoption of the service in all its branches and the system is transferred from the normal situation to a new situation in which blockchain is the backbone of these operations.
This is why we expect Western Union to join the customers of this company after a few weeks and accordingly the funds will be transferred quickly and the cost of service will be lower.
A necessary step for Western Union
Western Union faces strong competition from MoneyGram, and there are a lot of other competitors in the global markets.
These organizations compete for a market worth billions of dollars per year. They want to retain their customers and provide a fast transfer service and the best development and facilities to their customers at the moment.
Strong support for Ripple XRP
It is known that Ripple XRP does not come to replace dollars or other cash currencies but it is a bank currency that financial institutions can use to speed up transfer processes and reduce the costs of this process through xRapid service.
While investors can buy and bet on them for a long time, especially as it can be worth up to $20 in coming years and perhaps even a greater value.
This currency is currently available at the price of at least $1. It was priced 0.06$ one year ago and was at the top of the profitable currencies for the years 2016 and 2017.
This news will prompt investors to buy this currency which makes us expect it to reach $7 at least this year.