Whales Move 522 Million XRP from Ripple Wallet to Unknown Wallet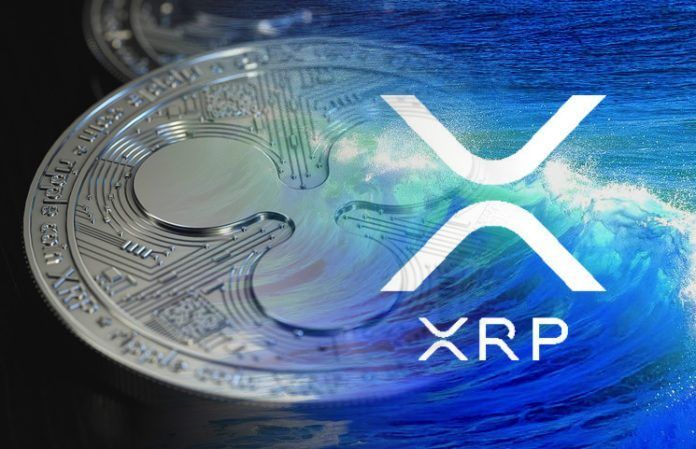 At around 00:42:12 UTC on Friday, August 30, 2019, 522 million XRP was moved from Ripple wallet to unknown wallet. The massive transfer of the third-largest cryptocurrency XRP comes after the investigation of Whale alert, the live tracking site of large virtual transactions in the crypto space via Twitter.
🚨 🚨 🚨 🚨 🚨 🚨 🚨 🚨 🚨 🚨 522,552,373 #XRP (132,446,488 USD) transferred from Ripple to unknown wallet

— Whale Alert (@whale_alert) August 30, 2019
The Mysterious transaction is yet to be known but the following are the two wallet addresses where Whales moved 522 Million XRP which is worth $132 Million.
 From: rNuF65SoNFRgi7KomddPeSpLhdB2Y7RnsN (Ripple)
 To: rUS56vqwnwaAKLByqS2Nut3FhH2EeckhkQ  (Unknown Wallet)
The decline in Ripple's market price and Investor's fears:
Ripple's native token, XRP currently holds the third-largest position on the CoinMarketCap but unfortunately, it's trading value saddened its investors and community. Consequently, Ripple's CEO responded to a lot of FUD comments on Ripple as the biggest player that dump XRO over the past few years.
As XRP's trading value have declined over the quarter of 2019, the investors are very much concerned about Ripple's action of dumping XRP quarter over quarter. In the crypto market, XRP's value has come down to $0.255. At the time of reporting, XRP is quietly surged by 1.19 percent within the past 24 hours but failed to satisfy the XRP bag. It's worth noting that XRP lost over 22 percent against the USD since early this year. 
Accordingly, Investors have signed the petition against Ripple's decision of selling XRP and so for 2700 signatures have come up. 
Ripple's recent partnership with MoneyGram:
 MoneyGram operates globally in the $600 billion remittance market. As per the agreement MoneyGram confirmed to use XRP, the Ripple's default currency in their operations of money transfer. As per the speculations going around in crypto market about the unknown transactions of XRP can be associated with this partnership of Ripple and MoneyGram. During the partnership announcement, Brad Garlinghouse, CEO of Ripple said; 
 "The strategic partnership will enable MoneyGram to greatly improve its operations and enable millions of people around the world to benefit from its improved efficiency. This is a huge milestone in helping to transform cross-border payments and I look forward to a long-term, very strategic partnership between our companies,"