What Are NFTs and How Can You Get One?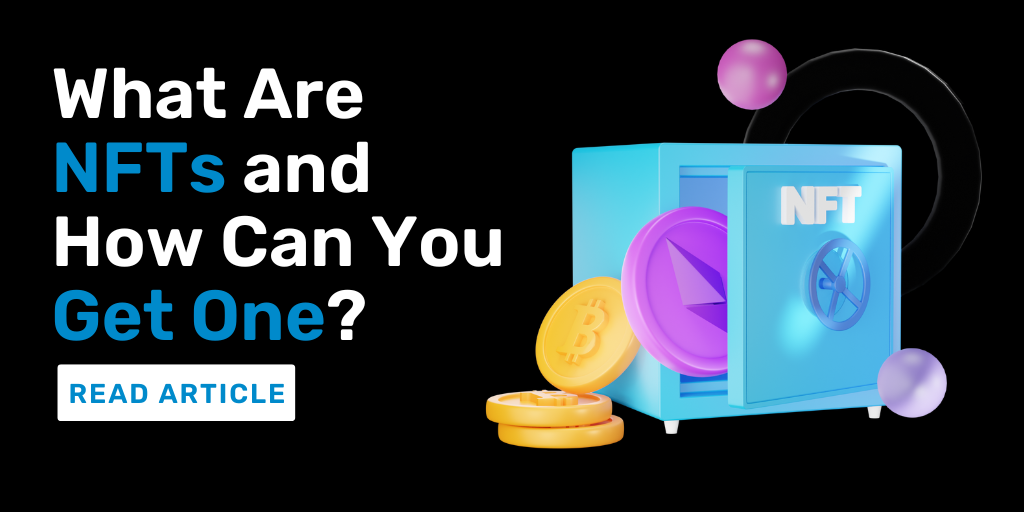 Crypto is becoming a great part of tech enthusiasts' lives. And it is no wonder why, as it is a remarkable way of having some more earnings, even passive income. The industry is evolving surprisingly, and experts say that there over 100 new crypto startups are launched every day.
And among all the crypto projects out there, NFTs have proved to be one topic that intrigues many crypto enthusiasts worldwide. And besides being some unique collectibles users can get, NFTs, and especially NFT technology, can help companies such as Redlight Finance develop new projects for crypto enthusiasts.
Thus, what are NFTs, how do they work, and how can you get one?
What Are NFTs?
Non-Fungible Tokens (NFTs) are digital assets stored on a blockchain. They can be created online or based on a real-world asset and have unique identification codes and metadata that make them totally different from one another.
Even though they are strongly related to the crypto industry, NFTs cannot be traded or exchanged as crypto coins do. And this happens exactly because non-fungible tokens are unique and do not have the same value as fungible tokens (or cryptocurrencies).
NFTs were developed from the ERC-271 standard, which defines the minimum interface required for the exchange and distribution of gaming tokens.
Why Are NFTs Important?
While some users may think that NFTs were created with the only purpose of being bought and added to an NFT collection, they could not be further from the truth. In fact, NFTs have multiple use cases.
For instance, they can represent physical assets and be further stored on a blockchain so that the individual who owns the artwork is able to access the proof of ownership at any time. Furthermore, non-fungible tokens can be used to remove boundaries between artists and their audiences so that there is no need for other intermediaries.
How Do Non-Fungible Tokens Work?
In order to create NFTs, developers have to go through a process called minting, which implies publishing the NFT information on a specific blockchain. If we go even deeper, this process usually leads to the creation of a new block, the validator verifying and accepting the NFT information, and the data being recorded on the blockchain. The data stored for each NFT is entirely unique and also contains smart contracts that prove the ownership of the non-fungible token.
Ways to Get an NFT
At first, NFTs could only be bought. And there have been some collectibles that were sold for tremendous amounts of money.
For instance, the most expensive non-fungible token ever sold was created by Pak, one of the most popular NFT creators in the world. It is called The Merge and was auctioned on December 6, 2021, on the Nifty Gateway marketplace, for the price of $91.8 million. The artwork was divided into 312,686 pieces and held by more than 20,000 investors. The non-fungible token displays three white masses on a black background. The three objects change their sizes based on how many pieces investors acquire.
However, years passed, and developers found new ways of offering NFTs to crypto enthusiasts. Therefore, here are three ways in which you can get an NFT.
You Can Buy One
You can buy a non-fungible token on a centralized or decentralized marketplace. To do that, you have to hold a crypto wallet in order to store the NFT after buying it. Once you choose the digital artwork you want to buy, you should find more information about how to pay for it and then purchase it. Afterward, the NFT should be stored on your crypto wallet, be it online or offline (hot or cold).
However, keep in mind that you will not receive the non-fungible token per se but an ID that will lead you to the place where the NFT is stored.
You Can Participate in NFT Airdrops
NFT airdrops are a great way of getting new collectibles without making remarkable investments. For instance, there are many NFT airdrops that even offer digital artwork for free.
Nonetheless, you will be required to complete some actions, such as following the NFT provider on their social media accounts (Facebook, Instagram, Twitter), joining their groups on Telegram or Discord, or sharing some other posts for extra entries.
Usually, it would be great to check the latest NFT airdrops and giveaways on specialized websites. Thus, you will be able to enter these contests as fast as possible and get more digital assets.
While collecting NFTs through airdrops and giveaways, keep in mind that they may not have such a high value at that moment, but their value might increase afterward.
Final Thoughts
NFTs are becoming increasingly popular these days, and many people have started to think about how they might be able to get one as well.
NFTs come with great benefits, too, such as providing a new way to prove ownership over a real-world asset.
Some of the most popular ways of getting non-fungible tokens are buying them through a dedicated marketplace, participating in airdrops or giveaways, and getting them with crypto previously earned in a passive way on specialized platforms.