What is In There For XRP as McCaleb's 'tacostand' Wallet Finally Empties?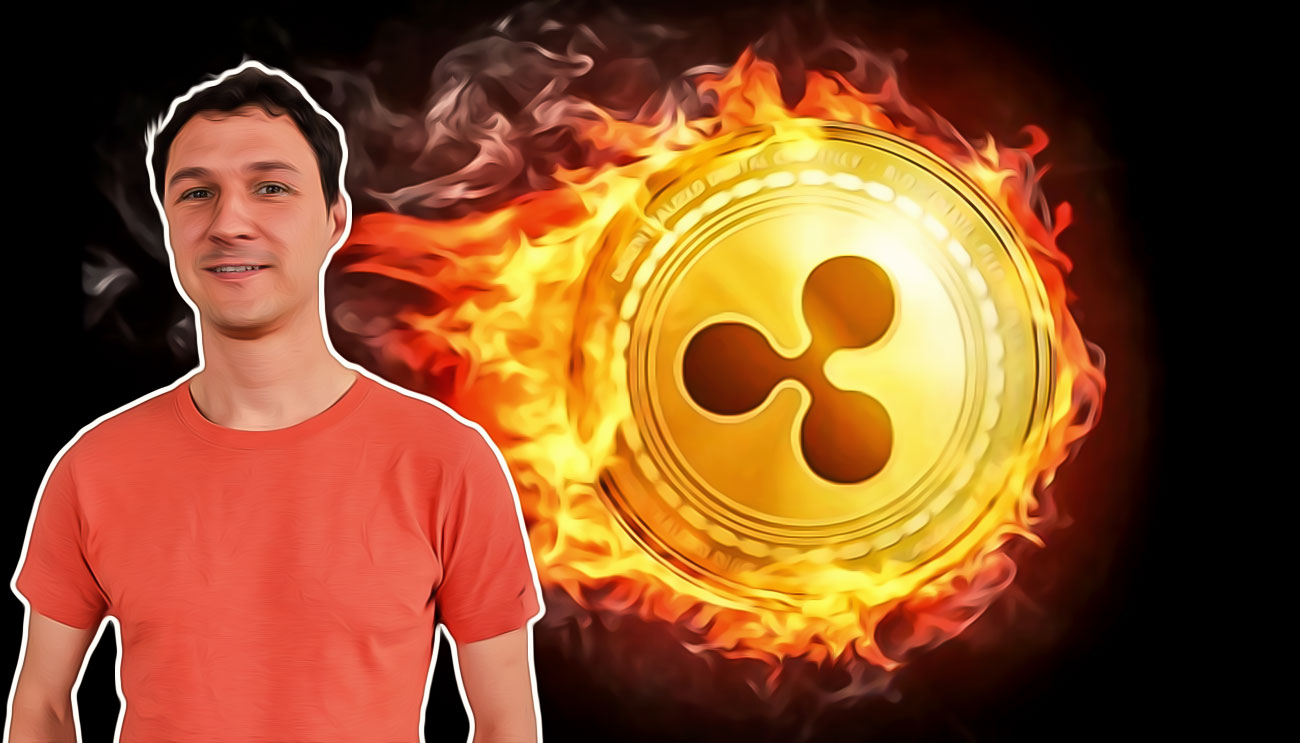 Former Ripple executive Jed McCaleb finally empties his 'tacostand' wallet, after continuous selling of XRPs in the past 8 years.
Hours ago Ripple's Co-founder and former CTO, Jed McCaleb, finally sold 1.1 million XRP tokens for a total of over $390k, which marked the end of McCaleb's 'tacostand' wallet. In the past 8 years, McCaleb sold approximately 9 billion XRP tokens, periodically.
#Ripple confirms former co-founder Jed McCaleb emptied his wallet after selling his final 1.1 million $XRP ($390,000).

— Watcher.Guru (@WatcherGuru) July 18, 2022
Last Friday there were reports that McCaleb may keep 5 million of his remaining XRPs and sell it later, in case the token goes bullish. But with the recent 1.1 million XRP tokens' sale, McCaleb's 'tacostand' wallet is deleted from the XRP Ledger, and the reports are proven wrong.
Keeping XRP tokens was a little risky and not worth it. As what guarantees that XRP will gain value in the near future. Especially, in the times of a bear market.
Discussing the development Ripple published a press release. In the release the company stated that after founding Ripple in 2012 with Chris Larsen and Arthur Britto, McCaleb departed from the company a year later, due to his differences regarding Ripple's future direction.
Since then McCaleb began to sell XRP tokens in the market. Later, in 2016 the agreement was signed under which McCaleb was allowed to sell off his XRP holdings, but now periodically. The frequency at which tokens  are to be sold was determined considering 'daily volume in XRP markets'.
Under the agreement McCaleb was also bound 'to donate 2 billion XRP to a charitable, donor-advised fund of his choice'. Notably, throughout all these years McCaleb's tokens were held in 'escrow' wallet.
There is a sentiment in the XRP community that the development may lead XRP to go upwards. However, it seems nothing more than a manifestation of wishful thinking, as it will be very difficult for XRP to go against the tide. So, it is fair to say that the news will not do much good for XRP's value.