What is KYC in bitcoin, and why is it required?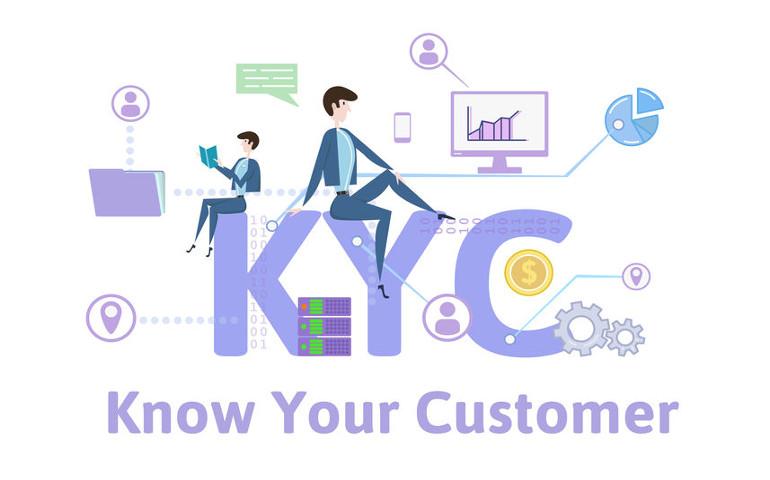 KYC is mandatory on every platform. For example, when you open your bank account, they will ask you for your identity through your identity card and your personal information that is important for them. Bitcoin the question is that bitcoin is a decentralized system that means there is no manager or controller of bitcoin, so why do we need KYC. Well, the KYC is mandatory by the bitcoin exchanges. Bitcoin blockchain and bitcoin exchanges are different platforms. The bitcoin blockchain is a decentralized system, and bitcoin exchanges are centralized systems. They are required to provide personal information to those who want to use the exchange services, and you can check this https://bitcoinsup.org/. So without wasting time, Let's understand the KYC and its requirements.
 What is KYC?
KYC stands for knowing your customer or knowing your client. That means you have to share your identity with the service provider for security purposes. There are a lot of bitcoin exchanges on the internet, and if you are a bitcoin user, you see many ads on websites, applications, YouTube, and social media platforms. These all exchanges require KYC.
KYC is the verification of your identity. That means if you want to verify your identity, who you are, what your residential area is, where you are living now, and many more things. There are the following requirements for any exchange to validate your KYC process:
Your identity card may be your PAN card, Adhaar card, License card or passport, or other identity proof.
You have to validate your bank account that is attached with your identity proof. That means the information must be the same in the bank account and identity card and linked.
They will validate your mobile number that must be a link with your bank account as well as your identity card.
The above are the following requirements to validate your identity, and the process of identity will start after the registration process. So, yes, there is a difference between registration and KYC.
KYC will start after creating your crypto account on the bitcoin exchange.
When you open the bitcoin exchange website or application, the first step is to create your account.
There will be two options, sign in (if you already have an account with the exchange) and sign up (you are new to the business and you do not have an account on the company)
If you are new to the exchange, you have to create your new account by clicking on the signup button.
Now you have to fill in the vital information such as your full name, email address, mobile number, physical address, and country, or these filling boxes may be more or less according to the type of exchange.
Now they will ask you to validate your email address or mobile number through an OTP.
Fill the OTP and validate the information that is required to create an account.
After creating the account, the process of KYC will start given in the above points.
Why is KYC required in bitcoin exchanges?
As we know, bitcoin is separate from third parties, so that no third party can control or manage bitcoin. Many computers or nodes are working behind the bitcoin network, and these nodes are the manager or controllers of bitcoin. But exchanges are centralized systems that mean controllers or founders of these exchanges manage all the processing. People use exchanges because they provide extra security features. No one can check or trace your transaction id, code security, easy to deposit and withdraw in fiat or local currency, easy to buy and sell in a few clicks, and graphical user interface, etc. So people use bitcoin exchanges.
But the question is why these exchanges require KYC. The answer is that these exchanges are centralized systems, which means they have to show the report to the government. In addition, you must track all the users on their platform to prevent suspicious activities or illegal activities.
People can use their platform for illegal activities if they do not collect personal information since exchanges are legal firms.
So it is essential to do KYC for security purposes or to track the activities of bitcoin users.