While the BTC Could Go Through a Correction to $48k, a Rally is still on the Charts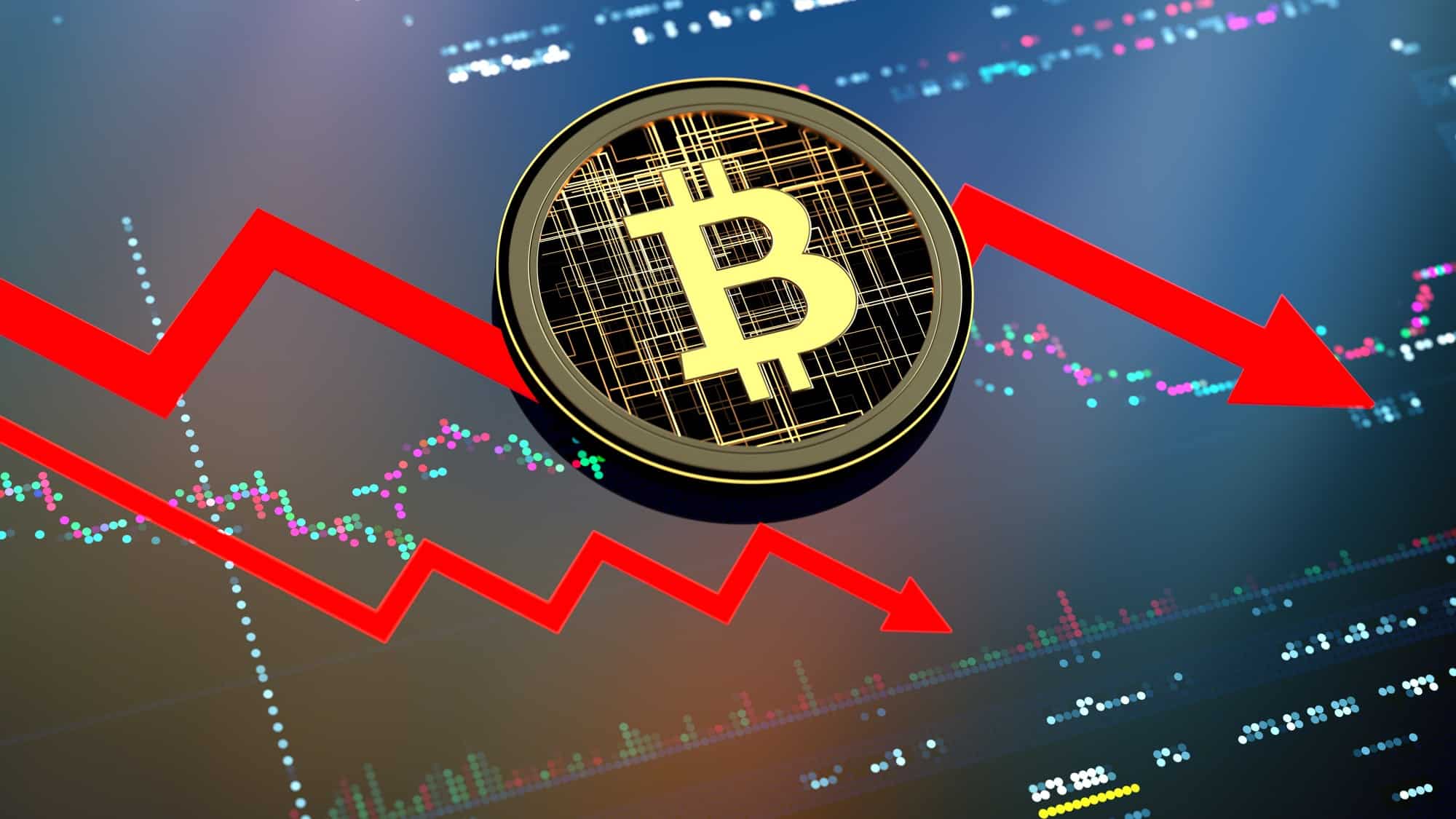 Just last week it was cheered that $100 billion was added to the crypto market cap within a day, as it grew to $1 trillion, and now a 10% decrease in Bitcoin's value over the week has caused the exodus of more than $300 billion.
$340 Billion Got Vanished from the Market
At the end of the previous week, the aggregate market cap of crypto was $2.87 trillion, that is now down to $2.53 trillion. Which constitutes to a decrease of $340 billion from the past week. It was largely due to the $1.2 trillion bipartisan infrastructure Bill that was signed just last Monday.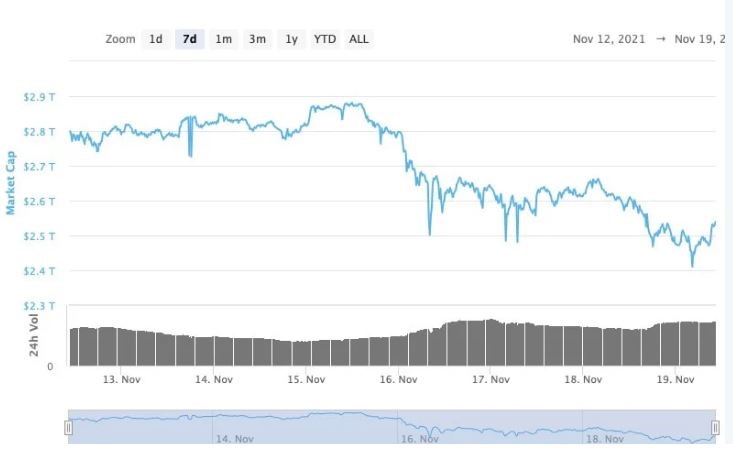 At the end of the past week BTC was trading above $64,000 and went down below $56,000 hours before the press, a dip of approximately $8,000. Currently trading fractionally above $57,000 BTC is down 10% during the week. Whereas the Premier crypto has lost 11% of its value during the last 30 days as at the end of  the October's third week BTC traded between $66,000 and $62,000.
The recent price action has impacted, as usual, other coins too. As every single cryptocurrency among the top 10 is down by approximately 10% during the week.
While the DOGE has lost the most, BNB has lost the least. Whereas ETH, SOL, ADA, XRP, and DOT have gone down by 9.84%, 10.23%, 9.45%, 10.15%, and 11.39%, respectively.
What to Expect in the Coming Days?
Despite a rather dull performance by the BTC, recently, people are still bullish on the coin, as analysts project a potential rally. Famous crypto enthusiast and analyst, Credible Crypto suggested, sharing a chart:
"19 months later, and here we are. It really doesn't matter what type of structure this Wave 4 forms- the purpose is the same- re-accumulation before the 5th and final wave of this bullish cycle."
Moreover, Michael van de Poppe, another prominent personality in crypto, also stated that he believes the market is still in the bull cycle. He added that while a correction to $$48-50K is on the charts, it will make part of a lengthy bull cycle.