Why Ripple's XRP Surged To $0.71 Recently Before Diving Down To $0.37?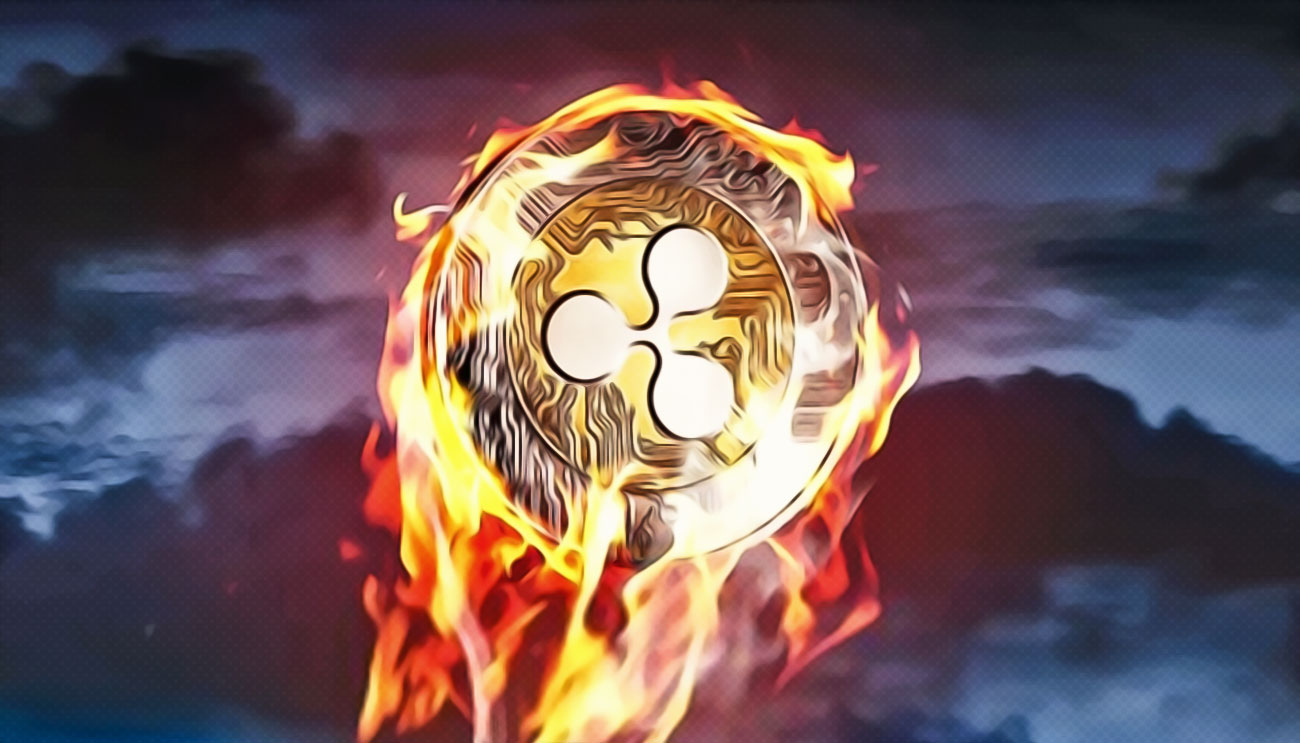 Following the lawsuit filed against the San Francisco-based cross-border blockchain payments firm Ripple by the United States Securities and Exchange Commission (SEC), the native digital currency of Ripple moved down in the bearish zone leaving its holders disappointed. XRP has not been able to post a bullish rally until a couple of days ago when its price value skyrocketed within no time. It succeeded in registering its three-year highest daily gains.
XRP Price Spiked To $0.71
On the 1st of February, the price value of XRP went parabolic as it touched the figure of $0.71. It posted a rally of around 56 percent within one day to reach this level, according to the data by Trading View and CoinMarketCap. With this remarkable price rally, it enlisted in the record book its highest daily price gain in the past three years.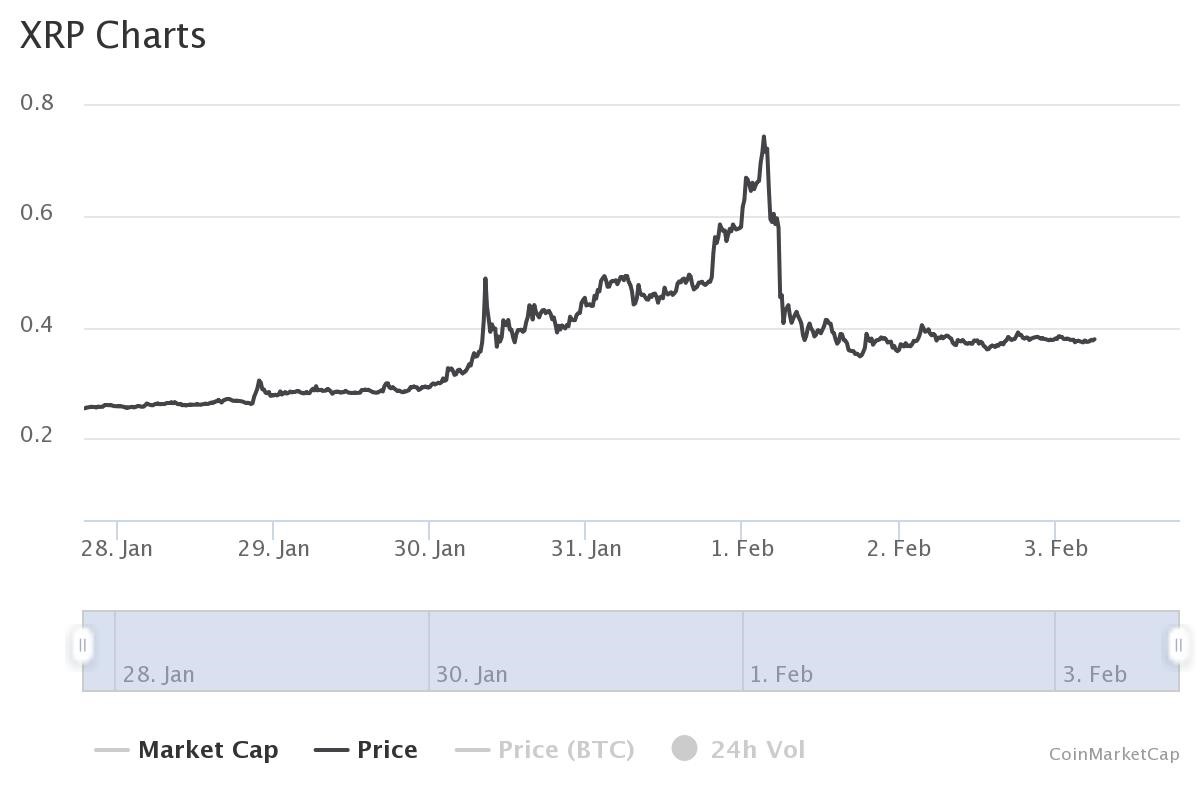 However, it was just a matter of time before the price value of the remittance coin started flowing in a downward direction. Following the price rally, it suffered a loss of around 50 percent, which sent the price of the coin down to the $0.40 level. XRP has also lost its fourth position on CMC and has once again been moved down to the fifth spot as it has been outshined by Polkadot's DOT token in terms of the market cap which has become the fourth-largest digital currency.
At the time of writing, XRP's price is standing at around $0.37.
Coordinated Buying Attack Caused The Price Rally Of XRP
Reportedly, a coordinated buying attack became the real reason behind this impressive price rally. The members of Buy and Hold XRP, a group on Telegram, influenced this price rally and helped the coin to climb above its psychological resistance level.
Moreover, the recent price rally of the world's second-largest cryptocurrency Ethereum which led the coin to hit an all-time high might be another factor behind this price growth of XRP.