Why Should Traders Divert Toward Online Trading?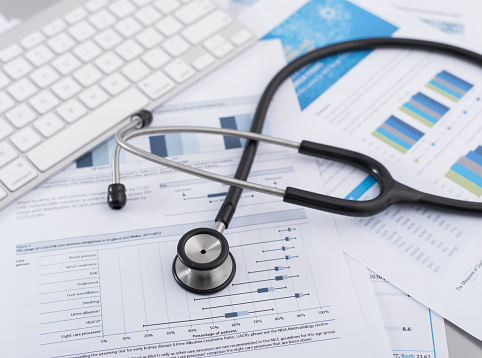 Financial assets can be broken down into two categories: those that aid in the immediate, and those that are more useful in the long run. Technology has made investing & managing investments simpler and more efficient in today's fast-paced environment. The accessibility of investing information has made it possible for anybody, anywhere to have full control, even with only a smartphone. Since stock market investment takes close attention at all times, you can maintain a permanent connection to the market.
In addition to facilitating rapid trades, the convenience and accessibility of online platforms reduce the learning curve associated with entering and monitoring positions. When it comes to trading, these platforms have been game-changers. You can start trading as soon as you download them to your computer or mobile device.
Least Complicated Procedure
It makes it possible for a trader to engage in trading without experiencing any difficulties. It is not necessary to possess any particular expertise in order to use these platforms and engage in online trading.
Cost-effectiveness
When compared to more conventional methods of commerce, the costs associated with this approach are lower. Additionally, brokers encourage online trading because it lowers the amount of money they need to spend on maintenance and other fees.
Speedy Transactions
In a shorter amount of time and with less hassle, trading can be accomplished. To place or cancel trade orders previously required a trip to the broker's office or a phone call. Trading may now be done with the minimum of effort even on a mobile device like a smartphone.
Authority
It gives you the ability to exercise full command over your investment portfolio. You are able to place trade orders at any time and from any location. Because of this kind of flexibility, online trading is becoming increasingly popular.
Less Probability Of Errors
Errors were more likely to occur in offline trading due to misunderstandings between traders and brokers. In contrast, with internet trading, you can submit and cancel trade orders independently of any broker's involvement.
All Times Evaluation Of Investment
Keeping an eye on your portfolio is a breeze. You can keep up with the marketplace and your investments at all times with the help of mobile trading apps which can be obtained for free on your smartphone. By keeping an eye on the market, you can eliminate money-losing stocks and add profitable ones.
Access To Authentic Details
Top research suggestions, reports, and analyses of stock price movement based on numerous charts are all available to you. You can also hold conversations with research professionals through the websites of several brokerages like bitcoin Gemini or others. With the assistance of financial consultants, you may make the most prudent choice.
Ending Thoughts
A number of different brokers provide opportunities to invest in various financial assets. After comparing several brokers in terms of their services, brokerage fees, and other factors, you have the option of selecting the one that best meets your requirements and requirements. You can trade and invest in the safest possible manner when you do it through online trading. Trading can be done quickly and easily through the internet.