Why You Should Mix Your Bitcoin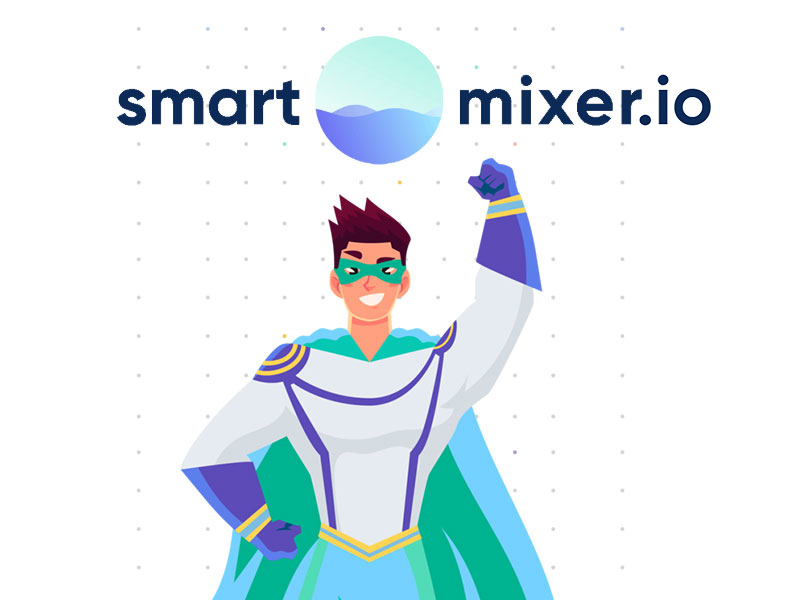 Why You Should Mix Your Bitcoin
Cryptocurrency hackings are at all-time highs in 2019, meaning proper security of your bitcoin is of the utmost importance. Bitcoin thieves are smarter than ever, using means to identify accounts belonging to you that are for the most part unknown and unconsidered by the average cryptocurrency user. Because the blockchain is a permanent ledger of all transactions, it may be easier than you think for a thief to locate the source of your bitcoin funds and trace them back to a wallet which they may then attempt to hack. It is also easy for parties who are the recipient of your bitcoin address to track and study the movement of your bitcoin, revealing your spending habits. This is why it is important to make use of a bitcoin mixing service such as SmartMixer in order to throw unwanted attention off the trail of your bitcoin or other cryptocurrency funds.
What is a Bitcoin Mixer?
A bitcoin mixer (or bitcoin mixing service) such as SmartMixer is a service that anonymizes a person's bitcoin by mixing it with other bitcoin and depositing it into a new, unrelated address. Bitcoin is sent to the mixer address, combined with coins from several other sources, shuffled around, and redistributed in different amounts to different addresses. This helps to disguise the source of the bitcoin, making it hard to trace back to its origins.
How Does SmartMixer Work?
SmartMixer offers a few different options to go about mixing, depending on the level of security of which the user is interested. The first, most basic option is known as the "Standard Pool" option. In this option, a user's coins are mixed with coins from other users who have selected the same method. The second option is "Smart Pool." This option combines coins from different Smart Pool users along with private coins from SmartMixer's own reserves, as well as coins from their investors. The most secure option is known as "Stealth Pool." This option mixes user coins with coins only from SmartMixer's reserves and their investors, excluding coins from other users.
How Do I Get Started?
First, it should be noted that no account is needed to use SmartMixer. Simply visit the website and select the type of coin you wish to mix (SmartMixer currently supports BTC, ETH, LTC and BCH) to begin. Next, you will be asked to enter in one (or several) receiving addresses at which you want your mixed coins to be deposited. There are a couple of different customizations from which to choose if more than one deposit addresses are being used, including setting the length of time between each deposit and the percentage of total coins sent to be deposited at each address. You will also choose the percentage fee which you wish to pay, with different fee ranges corresponding with different mixing strength options. After you have finished customizing your mixing setup, click "Continue" to be presented with the address to which you will deposit your coins to be mixed. After your coins have been received, the mixing process will begin.
For an additional layer of privacy, users can access the SmartMixer website through the tor browser  in order to remove any trace of their IP address or location from the process. Users can also take advantage of SmartMixer's referral program and earn commission by sending others to SmartMixer.
Simply put, using a bitcoin mixer is a standard security practice that should be employed by anybody who is serious about maintaining the privacy of their cryptocurrency funds and usage. SmartMixer is making this process safer and simpler than ever before, meaning that cryptocurrency users, both new and experienced, can enjoy enhanced levels of privacy and protection without the worry of losing their coins.
For more information and to begin mixing your coins now, visit the SmartMixer website at https://www.smartmixer.io.