Will Dogecoin go up again in the next Bullrun?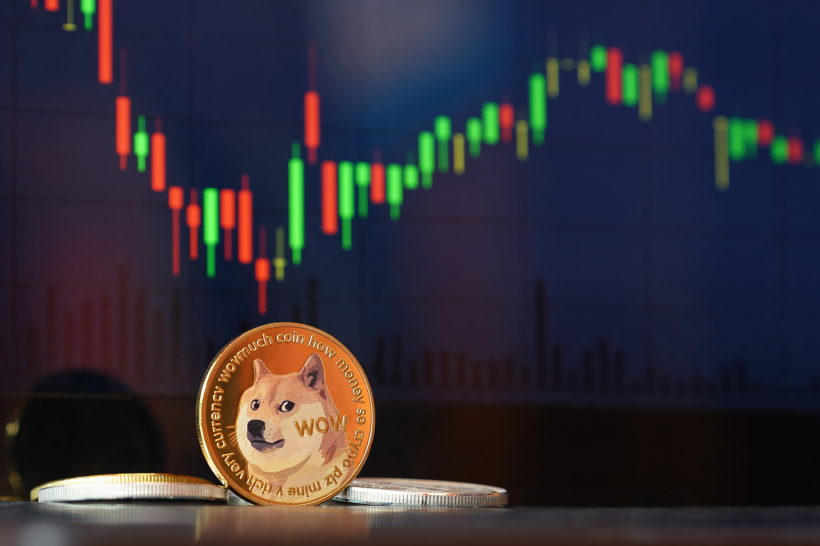 Dogecoin has been a disputed crypto investment that battled to keep its seat at the table. Partly due to celebrities endorsing the altcoin, partly due to meme feel and touch that we hoped would skyrocket.
But, no, this was not the case, and the Doge investors wish to predict if Dogecoin will go up. So, in today's article, we will try to answer 2 of the most asked questions – When will Dogecoin go up again, and Why does it keep falling? – by discussing the Dogecoin basics and price dynamics.
Dogecoin Basics and Price Dynamics
We all know Dogecoin was designed in 2013 with a specific scope, mocking the appearance of so many altcoins overnight. It used to be a coin that the community gave as tips, obtained through a Dogecoin faucet, or bought as a joke.
And although the fundamentals haven't changed since its inception, Dogecoin has started making gains as the community organized various movements and Elon Musk endorsed the coin.
What does this have to do with price prediction for this inflationary coin? Knowing the history of the currency and what significant factors impacted the Doge's price up until now plays an essential role in your crypto strategy.
Let us explain Dogecoins' price history further to understand the situation better.
Launched in 2013, the initial price was between $0.0002993 and $0.0005128, and in 2017 it barely hit $0.001 for the first time. In January 2018, the Dogecoin price briefly touched $0.0162, despite crashing, and has been trading below $0.01 until January 2021.
With the last bull market, the crypto prices started to increase in early 2021; however, Dogecoin's longstanding endorsement from Elon Musk left a mark. Many speculated that during the first quarter of 2021, Musk started buying Dogecoin, and, later that year, officially supported the coin on Twitter.
As of the 6th of May 2021, Dogecoin reached an all-time high (ATH) of $0.7376, making many initial investors incredibly happy and wealthy.
However, in the past few years, many things happened from this endorsement that made the price of Dogecoin skyrocket, but that lasted for a brief time. In 2023, Elon Musk even changed the Twitter logo from the iconic bird to the Dogecoin dog, thus raising the price a bit.
Let us also remember the SpaceX and Doge-1 mission announcement, which made crypto users go into a frenzy, and as expected, got Elon Musk with a lawsuit from one of Doge's investors, as well as Dogecoin getting slammed as a "scam coin", thus the price kept dropping.
As of today, the 29th of June, the Dogecoin price is set at $0.06381, with a market cap of $9B and a circulating supply of 139,965,446,383.71 Doge.
Dogecoin Key Takeaways
November 2014: Dogecoin was first recorded on CoinMarketCap, valued at $0.0002993.
May 2017: Dogecoin experienced a bull run, reaching a market capitalization of $100 million, equivalent to $0.002 per Doge.
December 2017: During the 2017 bull run, Dogecoin peaked at over $1 billion, hitting $0.01 per token.
December 2020: Interest in Dogecoin started to surge, reaching $0.003.
January 2021: Dogecoin increased by 10x within a month, reaching $0.03.
May 2021: Dogecoin achieved its all-time high in May 2021, reaching $0.74, a price it has yet to reclaim.
June 2022: The crypto bear market led to a significant price drop for Doge, reaching lows of $0.05, down 90% from its peak.
October 2022: Elon Musk's appointment as Twitter CEO caused a temporary price increase to $0.014, but the rise and fall occurred within approximately ten days.
When will Dogecoin go up again?
Well, this is the answer we are all waiting patiently for, and many crypto analysts are predicting that Doge will close the year with a price between $0.0659 and $0.09999. But as we all are familiar with Dogecoin's volatility, it is essential to remember that price predictions should be taken with a grain of salt.
We can say that it might have a comeback, especially with the new Doge-1 mission, and since Intuitive Machines advised within a financial report that the CubeSat mission is scheduled for the third quarter of this year.
However, given Dogecoin's lifetime price instability, we might recommend you invest wisely, as the intention of some investors might differ from yours, thus, could be susceptible to changing the ball game altogether. Something that we already saw happens with Elon's involvement in Dogecoin trading.
Another thing that will impact future years is the implementation of crypto payments, Doge payments within Twitter at least, as some speculate already.
Some predictions from crypto experts suggest that the anticipated crypto bull run, triggered by the Bitcoin halving event, is expected to commence in 2024, thus giving another chance to Dogecoin come back. However, it is essential to note that these predictions are speculative, and the actual outcome is yet to unfold.
Why does it keep falling?
There are a couple of reasons for the fall of Dogecoin's price, and can be attributed to a variety of factors, including:
Market Sentiment: Cryptocurrencies, including Dogecoin, are highly influenced by market sentiment. If investors lose confidence or interest in a particular cryptocurrency, it can decrease demand and cause the price to fall.
Overall Crypto Market Trends: Dogecoin's price often correlates with the broader cryptocurrency market. If the general market experiences a bearish trend, it can negatively impact Dogecoin's price.
Regulatory Developments: Regulatory actions or announcements concerning cryptocurrencies can impact prices. Changes in regulations or government policies regarding cryptocurrencies can create uncertainty and lead to price decline.
Investor Speculation and Volatility: Like many cryptocurrencies, Dogecoin is known for its volatility. It can experience significant price fluctuations due to speculative trading, investor sentiment, or large selloffs, contributing to its falling price.
It is advised to conduct thorough research, diversify investments, and even consider consulting with a financial advisor before making any investment decisions. The cryptocurrency market is a highly intricate ecosystem influenced by many factors, and predicting the short-term price movements of cryptocurrencies, including Dogecoin, can be challenging.
Final Thoughts
In conclusion, while the future of Dogecoin's price in the next bull run remains uncertain, it is vital to approach cryptocurrency investments with a realistic understanding of the market dynamics.
Factors like market sentiment, regulatory developments, and overall crypto market trends can significantly impact Dogecoin's price. Investing in cryptocurrencies should be done with careful consideration, diversification, and an awareness of the risks involved.