Will Ripple Launch XRP-pegged ETF in the US? Read Ripple CEO's Comment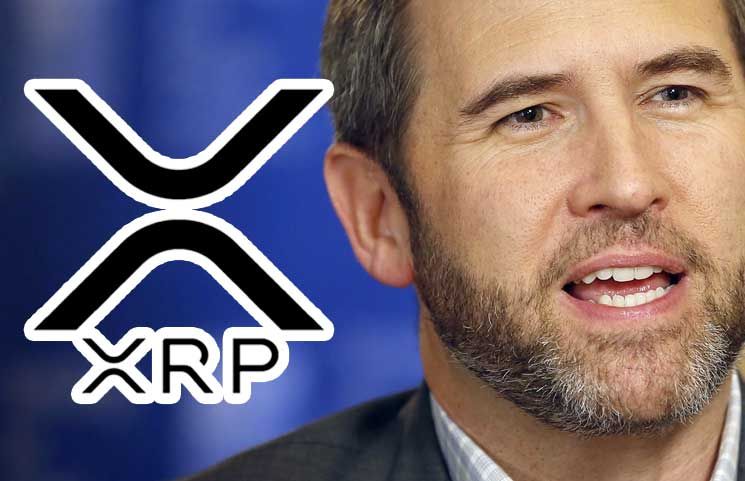 Ripple CEO Brad Garlinghouse recently appeared in an interview with Fox Business's Charlie Gasparino. While he was asked several critical questions throughout the conversation, the main highlights were, whether there is any probability that the firm will consider a settlement with US securities watchdog SEC and will Ripple launch XRP-pegged ETF, anytime in the future.
Ripple not to Settle with SEC but Under a Single Scenario
Garlinghouse again asserted his long stated position on a possible scenario under which Ripple could settle the lawsuit with SEC outside the court. Garlinghouse notably stated that settlement is not even on the table if its price would be XRP declared security. He asserted the only scenario under which Ripple could decide a settlement with SEC, is that the agency will give a clear direction on what they deem XRP actually is, and that there should be a clear pathway on going-forward bases. Garlinghouse stated:
"There is no scenario though when we are gonna settle unless there is absolute certainty about what XRP is on the go-forward basis."
Will Ripple Launch XRP-Pegged ETF?
He added to his criticism of SEC concerning lack of regularity clarity. He noted it is ironic to see the SEC asking for clarity and discovery when the agency itself failed to provide any clarity whatsoever regarding its own deeds.
When asked whether Ripple will consider launching XRP-pegged exchange traded funds in the US, he replied, refraining from giving a straight answer, that SEC is choosing winners as it prefers Bitcoin over others although the cryptocurrency consumes an excessive amount of energy. While Garlinghouse claimed that XRP is 100,000 times more efficient than Bitcoin.
He further stated that Gensler's policies are against his own vision as preferring Bitcoin does not align with his climate agenda.
It is significant to note here that the SEC has recently approved the first ever Bitcoin Futures Etc that is said to go live on New York Stock Exchange on Tuesday.