Wirex Avails Ripple (XRP) Wallet Saying XRP is Valuable and Independent from Bitcoin Influence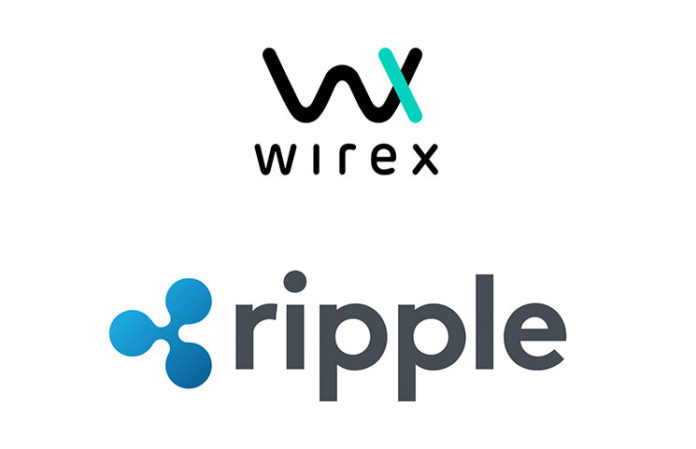 The verdict is clear: XRP is an on demand cryptocurrency and people from across the investment sphere would like to see the coin listed at popular cryptocurrency exchanges. Even though we have this SEC stain that is constantly proving to be a thorn for XRP and Ripple supporters, XRP in particular is turning out to be immune to the clout around SEC failure of categorization.
Weiss Rating and CNBC Fast Money Polls
As a matter of fact and going by recent independent survey poll conducted by Weiss Rating, XRP is far much superior to even the most liquid coins in the world as Bitcoin (BTC) and Ethereum (ETH). According to data relayed from more than 7, 500 participants from all over the globe, it is emerging that the coin is preferred by individuals and traders wishing to move their assets across different exchanges. XRP received the majority of the vote, 78 percent with Bitcoin receiving a meager six percent according to the survey. Well, this is indicative of the overall sentiment in the market and while there is a revival, loss reversal would have been accelerated if XRP was available to investors through CoinBase. 
Remember, Weiss Rating describes itself as "a 100 percent independent ratings company" and so this data goes a long way to cement the utility and value that investors and companies would receive should CoinBase do the onus and list the third most liquid coin on their exchange.
Complementing Weiss findings is a different poll conducted by CNBC Fast Money. In the poll, CoinBase account holders and users were asked if the San Francisco based crypto exchange needed XRP. The results was overwhelming and showed how desirous users were rooting for the coin to get listed at the crypto exchange.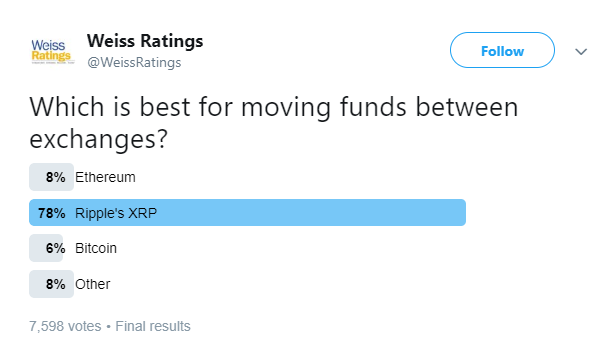 Ripple Global Master Plan
These two online research findings offer a glimpse of the future and there is more to it than the service XRP offer. At core, XRP and Ripple are two separate entities that are very specific in their user case. As a liquidity provider, XRP complements one of Ripple's service, xRapid.  It has been demonstrated that using XRP for cross border settlement takes less than five second and those that use Ripple's RTXP for example are poised to more than 70 percent of their cost once it is up and running. 
After all, it was revealed that Ripple's objective was to be a go-to platform for global payment in the process cutting the latency associated with international remittance from a "couple of days" to at-most five seconds. This is made possible all thanks to their wide web of global banks and their implementation of superior technologies as Cobalt and xRapid that make use of XRP.
Wirex's XRP Wallet
Further cementing XRP influence and perhaps buckling to demand is announcement that Wirex would be availing a XRP wallet for their users. Wirex is a UK based debit card provider with an objective of seamlessly integrating fiat and crypto payments and Wirex Visa card holders can easily spend their fiat or crypto currencies anywhere in the world. 
By making that a possibility, more than 1.3 million Wirex Visa Card holders spread across more than 130 countries would in the days to come spend their XRP straight from their Visa cards. 
In a statement, the co-founder of Wirex Pavel Matveev said "XRP is a stable alt coin", is "free of the influence of BTC" and has "significantly grown in value". 
"XRP has gained a reputation as a stable alt coin with a strong underlying offering. While the value of most cryptocurrencies is influenced by the oscillations of Bitcoin, XRP is independent of the Bitcoin blockchain. It has grown considerably in value – with some significant gains in the last year. We are thrilled that we are able to offer this innovative new Wallet on the Wirex platform, as there has been an increasing demand for the token."
Hopefully, with this the price of XRP would continue to stabilize and even edge higher in coming weeks and months.